Welcome to the Chartiers Valley Communities Girls Softball League
Established Leader in Girls Slow Pitch and Fast Pitch Softball
Chartiers Valley Communities Girls Softball League
---
---
CVC Season Kickoff Meeting 1/26/19

The January kickoff meeting is scheduled for Saturday 1/26/19 at 3pm at the Oakdale Community Center at address 104 Seminary Road, Oakdale, PA 15071.  At the meeting we will discuss the following:

1) Nominations for Board Positions to be voted in February
2) Rule changes suggested to be voted on in February
3) Dates for upcoming season
4) Organizations plans for upcoming season and voting on new members
---
---
2018 Playoff Schedule
 Fast Pitch
 10U Fast Pitch - Hosted by Canon Mac
Round

Date

Time

Location

Visiting Team

Home Team

1

6/19/18

 6:00PM

 Loutsion

#3 West

 South Fayette Galish - 2

#2 East

 Scott Cousley/Walsh - 6

1

6/19/18

 6:00PM

 Galbraith 

#3 East

 North Allegheny Fratto - 1

#2 West

 South Fayette Cavenaugh -2

2

6/21/18

 6:00PM

 Loutsion

#2 East

 Scott Cousley/Walsh -2

#1 West

 Robinson Barto - 3

2

6/21/18

 6:00PM

 Galbraith 

#2 West

South Fayette Cavenaugh - 0

#1 East

Carnegie Benish - 2

Championship

6/26/18

 6:00PM

 Loutsion

#1 East 

 Carnegie Benish - 4

#1 West

Robinson Barto - 6
* Rounds 1 and 2 will be subject to 2 hour time limit; championship game will be full game regardless of time or score 
12U Fast Pitch - Hosted by Moon
Round

Date

Time

Location

Visiting Team

Home Team

1

6/18/18

 

6:00 PM

Moon Park Front (Kenny Ross)

#6 Seed

 Scott Opalanko - 2

#3 Seed

Robinson Cruise - 13

1

 6/18/18

 

6:00 PM

 Moon Park Back

#5 Seed

 South Fayette Ford - forfeit loss

#4 Seed

North Fayette Arnal - forfeit win

2

6/19/18 

 

6:00 PM

Moon Park Front (Kenny Ross)

#4 Seed

North Fayette Arnal - 9

#1 Seed 

Carnegie Barber - 3

2

 6/19/18

 

6:00 PM

 

Moon Park Back

#3 Seed

Robinson Cruise -3

#2 Seed

 Findlay Fiscus - 8

Championship

 6/21/18

 

6:00 PM

Moon Park Front (Kenny Ross)

#4 Seed

North Fayette Arnal - 4

 

#2 Seed

 Findlay Fiscus -0

 
* Rounds 1 and 2 will be subject to 2 hour time limit; championship game will be full game regardless of time or score 
---
15U Fast Pitch - Hosted by Scott/Carnegie
Round

Date

Time

Location

Visiting Team

Home Team

1

6/25/18

 

6:00 PM

Scott Municipal

#6 seed

Canon Mac Sheppard -1

#3 seed

North Allegheny Aguglia - 16

1

6/25/18

 

6:00 PM

Chioda 2

#5 Seed

 Fort Cherry Smith - 4

#4 seed

Carnegie Weiland - 5

2

6/26/18

 

6:00 PM

Scott Municipal

#4 Seed

Carnegie Weiland - 0

# 1 seed

 Scott Boneysteele - 10

2

6/26/18

 

6:00 PM

Chioda 2

#3 Seed

North Allegheny Aguglia - 4

#2 seed

Moon Petropoulos - 8

Championship

6/27/18

 

6:00 PM

Scott Municipal

#2 seed

Moon Petropoulos - 6

# 1 seed

 Scott Boneysteele - 4
 * Rounds 1 and 2 will be subject to 2 hour time limit; championship game will be full 7-inning game regardless of time or score


Slow Pitch
8U - Hosted by Bridgeville, Chartiers Houston, Oakdale, Findlay and North Fayette (22 teams single elimination tournament)
LINK TO 22 Team SIngle Elimination Tournament Bracket
Congratulations East #1 seed Chartiers Houston Drilak Champions of 8U tournament with a 9-4 win over West #1 seed and runner-up Oakdale Lee. 
 * All Rounds will be subject to 2 hour time limit except championship game will be full 6-inning game regardless of time or score 
10U Slow Pitch- Hosted by South Fayette
Round

Date

Time

Location

Visiting Team

Home Team

1

 6/18/18


6:00PM

Morgan C 

#7 seed

 Avella Kimberland - 2

#2 seed

  Oakdale Oliveira - 17

1

6/18/18

6:00PM

Morgan E  

 

#6 Seed

 Midway Torboli - 6

#3 seed

 Oakdale Santucci - 14

1

6/18/18

8:00PM

 

Morgan E 

#5 Seed

 Collier Buck - 5

#4 Seed

South Fayette Gigante - 17

2

 6/19/18

6:00PM

Morgan E  

#4 Seed

South Fayette Gigante -12

#1 Seed

 South Fayette Dziki - 7

2

 6/19/18

8:00PM

Morgan E  

#3 seed

 Oakdale Santucci - 0

#2 Seed

 Oakdale Oliveira - 10

Championship

 6/21/18

6:00PM

Morgan E  

#4 Seed

South Fayette Gigante -11

#2 Seed

 Oakdale Oliveira -12
 * Rounds 1 and 2 will be subject to 2 hour time limit; championship game will be full 7-inning game regardless of time or score
12U Slow Pitch- Hosted by Oakdale
Round

Date

Time

Location

Visiting Team

Home Team

1

6/21/18

8:00PM

Oakdale

Boro Park

#5 Seed

Canon Mac Petito - 0

#4 seed

Oakdale Mangan - 24

2

6/22/18

6:00PM

Oakdale

Boro Park

#3 Seed

 Midway Stone - 10

# 2 seed

Oakdale Pluechel -13

2

6/22/18

8:00PM

Oakdale

Boro Park

#4 seed

Oakdale Mangan  -  10

# 1 seed 

South Fayette Postufka -  6

Championship

6/23/18

8:00PM

Oakdale

Boro Park

#4 Seed

Oakdale Mangan - 2

#2 Seed

Oakdale Pluechel - 7
  * Rounds 1 and 2 will be subject to 2 hour time limit; championship game will be full 7-inning game regardless of time or score
---
---
Instructions For Reporting Scores & Points System
All scores will be reported via email to CVCLeague@hotmail.com by the winning team. The teams will have 3 days after the scores are posted to contest any mistakes in the scoring. If you cannot send email you can also send text message to 724-561-2772 with the score.

Include in the email/text message the organizations, managers names, score for each team, age group, date scheduled online, and field.

For Example - Findlay Smith - 7 North Fayette Jones - 5, 10U Fast Pitch, 5/1/11 @ Little Clinton


Effective 2013, the CVC will use a point system for standings rather than win-loss record.  The point system is as follows:
3 points for a win or forfeit win

2 points for a tie

1 point for a loss

-1 points for a forfeit loss
The tiebreaker if the points are equal at the end of the season is as follows:
Head-to-head record

Runs against per game (excluding forfeit games and non-played games from calculation)

Coin Flip
---
---
Instructions for Rainouts and Cancelling/Rescheduling Games
Cancelling and or rescheduling games:

1st must call/text is to the umpire association as soon as possible
2nd opposing Manager
3rd Only If the umpire organization is not supplied by Joe Bolton, then text 724-561-2772 or email CVCLeague@hotmail.com so the game can be postponed on the site and also email the rescheduled date so it can be listed

To CANCEL/RESCHEDULE a game contact Umpire scheduler Joe Bolton (724-561-2772) via text or phone.

You must rescheduling a game within 72 hours to a future date.  
---
---
2018 Softball Umpires Fees
Softball Umpires for girls slow pitch (10U and 12U) and fast pitch (10U, 12U, and 15U) will be supplied through umpire chief Joe Bolton (Exceptions allowed on a case by case basis with approval of the CVC board). Umpires for girls are to be paid at the field by the home team.  The prices are as follows:

All Slow Pitch - $35
Fast Pitch 10U is $40
Fast Pitch 12U is $40
Fast Pitch 15U is $50 for a single umpire, $40/per Umpire on a two Umpire team.
Please remember that there is also a $2 scheduling fee payable per team from each community for each game scheduled through Joe Bolton. For questions regarding umpires, please contact Joe Bolton (724-561-2772 ) via text or phone calls.


---
---
ASA NON APPROVED AND APPROVED BATS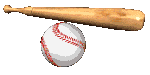 The CVC uses the ASA Approved and Non-Approved Bat list found at the following link:
ASA Approved and Non Approved Bat List
---
---
CVC WEBSITE E-MAIL ADDRESS
Please send any of the following to
cvcleague@hotmail.com
. Scores
. Field directions
· Information on tournaments, events, or clinics you would like posted
· Corrections to any erroneous information
· Suggestions for improvement
---