Get out and get your child involved in travel sports
TOURNAMENT YOUTH BASEBALL IS HERE LOOK NO FURTHER
CHECK OUT WWW.PLAYBPA.COM
We specialize in your tourney needs, (baseball, football, softball, basketball) get involved!!!!!!
Need a baseball tourney, check out our calendar and contact us, click on our handouts page!!!
ATTENTION ALL TEAMS/COACHES/FANS/PLAYERS - NEW INFORMATION FOR 2018 SEASON PLEASE READ BELOW
December 15, 2017
NEW FOR THE 2018 SEASON - D&B SPORTS (DION AND JARED) WILL OPERATE 2 ASSOCIATIONS IN ORDER TO BRING YOU THE BEST IN YOUTH TOURNAMENT BASEBALL HAS TO OFFER. 2 GREAT ASSOCIATIONS AND THE OPPORTUNITY TO PLAY DIFFERENT TEAMS AND DIFFERENT FORMATS BUT OPERATED BY THE SAME 2 DIRECTORS - WE ARE COLLECTIVELY THE LONGEST RUNNING YOUTH TOURNAMENT BASEBALL DIRECTORS IN THE STATE OF KY. AND MYSELF AND JARED HAVE BEEN OPERATING TRAVEL BASEBALL TOURNEYS BEFORE THE CURRENT CRAZE THAT IT HAS BECOME, THIS OUR 15TH YEAR WE HAVE SEEN MANY TRY TO COPY US AND MANY WHO ARE OPERATING TOURNEYS TODAY IN KY. HAVE LEARNED FROM US. WE WANTED TO EXPAND AND OFFER 2 ASSOCATIONS SO PLEASE READ CAREFULLY.
JARED IS AND REMAINS KY. BPA STATE DIRECTOR AND WILL OPERATE KY. BPA BASEBALL TOURNEYS. FOR THE KY. BPA SCHEDULE FOR 2018 PLEASE VISIT THE KY. BPA WEBSITE AT WWW.PLAYKYBPA.COM  
DION IS THE NEW MID-SOUTH AREA PERFECT GAME DIRECTOR (PGBAKY)  - FOR THE PGBAKY 2018 SEASON SCHEDULE PLEASE VISIT THE PGBAKY WEBSITE WWW.PLAYPERFECTGAMEKY.COM
SHOULD YOU HAVE ANY QUESTIONS PLEASE DONT HESITATE TO CALL OR EMAIL EITHER OF US. WE STILL ARE GOING TO BRING YOUR TEAM THE VERY BEST OF CUSTOMER SERVICE .
DION - 270-485-3141 - MSP.PGBA@GMAIL.COM
JARED - 270-316-3226 - KYBPA@YAHOO.COM
---
TEAMS/COACHES PLEASE READ INFO BELOW FOR 2018
November 14, 2017
INFORMATION FOR 2018 SEASON.
D&B SPORTS WILL CONTINUE TO OPERATE FOR OUR 15TH YEAR. WE ARE THE LONGEST RUNNING TRAVEL BASEBALL COMPANY IN THE STATE OF KY. AS WE ARE DIRECTLY RESPONSIBLE FOR THE START OF TRAVEL BASEBALL IN THE GREAT STATE OF KY. WE HAVE JUST SOME SLIGHT CHANGES FOR 2018 TO OFFER TEAMS MORE.
I (DION) HAVE MOVED TO PERFECT GAME BASEBALL ASSOCIATION, SO THAT TEAMS HAVE THE ABILITY TO PLAY NOT ONLY YOUTH TOURNEYS BUT HIGH SCHOOL SHOWCASE EVENTS ON A NATIONAL LEVEL. PERFECT GAME IS THE LEADER IN THIS INDUSTRY AND THEIR REPUTATION SPEAKS FOR ITSELF GETTING PLAYERS TO THE COLLEGIATE AND PROFESSIONAL LEVELS. THE NUMBERS ARE SIMPLY STAGGERING AS TO THE AMOUNT OF COLLEGE LEVEL AND PROFESSIONAL LEVEL BASEBALL PLAYERS THAT HAVE PLAYED PG TO BE SEEN AND BE RECRUITED TO THE NEXT LEVEL.
THIS PAGE WILL SERVE BOTH PGBA AND BPA FOR TEAMS LOOKING TO PLAY TRAVEL BASEBALL. OUR SCHEDULE FOR 2018 WILL NOW INCLUDE A NEW SITE IN MURRAY, KY.
TEAMS FOR PERFECT GAME SCHEDULE : WWW.PLAYPERFECTGAMEKY.COM (DION)
TEAMS FOR BPA SCHEDULE : WWW.PLAYBPA.COM (JARED)
LONG STANDING LARGE EVENTS: IE. THE MEMORIAL - 7U-10U WILL SIGN UP THRU JARED AT BPA AND TEAMS 11U-15U WILL SIGN UP THRU DION AT PERFECT GAME
THIS IS NOT A MEANS TO CONFUSE TEAMS BUT RATHER SO TEAMS HAVE THE OPPORTUNITY TO PLAY AT THE NATIONAL LEVEL AND PLAY IN FRONT OF COLLEGE COACHES AS THEY GET OLDER.
WE WILL SEE YOU ON THE FIELD
D&B SPORTING EVENTS
---
D&B Who are we?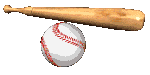 D&B Sporting Events is an sporting event,promotions and marketing co. created and mangaged by Dion Dull and Jared Bratcher. We have extensive backgrounds in tourney events and tourney promotions.
We are here for the kids of travel sports and we know how they want to be treated and above all we want the teams to have fun.
We specialize in Baseball and softball tourneys but we are expanding to basketball, volleyball, cheerleading and more. So before you go elsewhere check with us on all sports.
With this being baseball season our focus is on baseball. All of our tourneys our BPA World Series Qualifiers.
Jared Bratcher is the BPA Ky. State Director and we work very hard at bringing you the best quality tourneys you will find anywhere and we do that by listening to you, the team, the player, the parent!. If there is something that you would like us to incorporate into the tourneys please let us know via email or message board and we certainly take all suggestions into consideration and we guarantee a response to your question/suggestions.
So feel free to cruise thru our site and when you find the tourney that is for your team email us and we will do the rest!!
Thank you
Dion Dull
Jared Bratcher
D&B Sporting Events
---
ABOUT US!!!!
October 24, 2006
The youth of today are a vital part of a challenging future. Many life lessons can be learned through proper and healthy athletic competition. We at D&B are promoting an environment through sports to help develop the virtues and qualities that will help each child deal with tomorrow's challenges.
We have over twenty years of combined tournament experience and use experienced and knowledgeable officials and staff for each event.
We believe in and promote sportsmanship and teamwork on and off the field of play.
Our tournament atmosphere will help build strength of character through sportsmanship and teamwork.