DECATUR YOUTH FOOTBALL
DECATUR YOUTH FOOTBALL
DECATUR YOUTH FOOTBALL
---
In an effort to improve communication during the upcoming 2018 youth football season we are attempting to clean up the e-mail distribution list.

if you are not receiving messages, we ask that you click "Join Our Email List" located on the left side of our website and select the appropriate distribution list.
---
NO PETS OR SMOKING ON SCHOOL GROUNDS

THERE IS TO BE NO PETS ON SCHOOL GROUNDS OR SMOKING ON SCHOOL GROUNDS. WE HAVE BEEN ASKED BY THE SCHOOL TO ENFORCE THIS RULE. THANK YOU FOR HELPING OUT WITH THIS.
---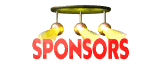 ---
Sep 22
Flag
Notre Dame @ Ball State
1:45pm
Indiana @ Indiana State
1:45pm
Rookie (1st&2nd)
Alabama @ Notre Dame
1:00pm
Minor (3rd&4th)
Raiders @ Steelers
11:45am
Major (5th&6th)
Sep 26
Minor (3rd&4th)
Major (5th&6th)
Indian Creek @ JR Hawks B-Team
7:15pm
Sep 29
Flag
Purdue @ Notre Dame
1:00pm
Indiana State @ Ball State
1:45pm
Rookie (1st&2nd)
Minor (3rd&4th)
Major (5th&6th)
Dolphins @ Panthers
9:15am
View Full Schedule