The next General Meeting is October 21st 7pm at Grace Fellowship Church.
2020  Dates to remember!!

Feb 29th/March 1st Minor/Major Evaluations @ DelVal High School gym
Opening games start Monday 4/20
Picture Day Saturday 4/25
Playoffs start June 1st
Minors/Majors Championship on Saturday the 6th
Pool Party Monday June 8th
---
Volunteers Needed!!
The DVAA is looking for a volunteer (or a group of volunteers) to lead fundraising activities.  Please email us at dvaainc@gmail.com if you are interested or come to the next general meeting for more information.
---
SEASON AGE DETERMINATION DATES
Parental Release Form

Over the past few years, Babe Ruth League, Inc. in conjunction with USA Baseball and it's affiliated members have been researching and studying the age determination dates for youth baseball and softball. A major issue facing our sport today is the decline in player participation after the 10 year old age bracket. The result of the research shows that an initial step in reversing this trend would be to change the age cutoff date from July 31st to April 30th. The DVAA instituted the new age determination date as of the 2006 season. Division eligibility is determined by the child's age as of April 30 of the current year.

BASEBALL:
T-ball: Children ages 5 and 6 (grades PK-K)
Coach Pitch: Children ages 7 and 8 (grades 1st- 2nd)
Minor's: Boys ages 9 and 10 (grades 3rd- 4th)
Major's: Boys ages 11 and 12 (grades 5th- 6th)
Teener's: Boys ages 13 to 15 (grades 7th- 9th or 10th)

SOFTBALL:
Instructional: Girls ages 6 to 8 (grades 1st- 2nd)
Minor's: Girls ages 9 to 11 (grades 3rd- 5th)
Major's: Girls ages 12 to 14 (grades 6th- 8th)

NOTE: The ages and grades listed above will cover the majority of players. We understand that a small percentage of players have the ability to play at a level above their designated age group. Parents desiring their children to "play-up" must complete a DVAA Parental Release Form. Release forms will be available at registration or by clicking the link above. COMPLETING THE RELEASE FORM DOES NOT GUARANTEE THAT A CHILD WILL BE ALLOWED TO PLAY UP. PLAYERS WISHING TO PLAY UP MUST DEMONSTRATE THE ABILITY TO DO SO AT OUR PLAYER EVALUATIONS.

---
---
BABE RUTH/CAL RIPKEN COACHES TRAINING
ALL BASEBALL managers and coaches...

Our affiliation with Babe Ruth/ Cal Ripken baseball requires that all managers and coaches be certified. In addition, we must verify that ALL baseball managers and coaches have completed the course and are certified PRIOR TO THE START of GAMES.

The course is Web-based, with all content; reading material, animation, audio clips, quizzes, and test being delivered over the Internet. Once you purchase your course, you can take it immediately; you do not need to wait for anything to be mailed to you. You do not have to take the course all in one sitting... you can log back in anytime and pick up where you left off. Managers/Coaches should expect to spend about two-three hours going through the online course. Careful reading of the PDF book and other materials found within the course will require additional time. The cost of the course is $19.95. The certification is good for the coaches entire career in the DVAA or any Babe Ruth/ Cal Ripken affiliated league.

To take the course..

1. Go to https://www.baberuthcoaching.org/coaches/ purchase and take the course.

2. Once you have completed the course print out your certificate of completion and keep it for your records.

We thank you for your time and effort.

---
---
HELP US IMPROVE THE DVAA...
There have been changes at the DVAA and we are looking for your input on how to make the league better.

Here are just some of our goals for this season and beyond:

* Full uniforms for every player.
* Limit team size to a maximum of 10 players for T-ball and 12 players in all other divisions.
* Continuation of field maintenance and improvement projects.
* Improved training for all coaches through our association with Cal Ripken/ Babe Ruth.
* Opening Day ceremonies.

Please attend our monthly meetings to share your ideas on how to improve the DVAA. Meetings are held on the third Monday of each month. Meeting times are 7pm in the off season and 8pm during the season.

---
---
VOLUNTEERS NEEDED...
Volunteer Form
The DVAA is a non-profit, recreational baseball and softball league run entirely by volunteers. We are dependent on volunteers to help provide the best experience possible to the children of our area.
In addition to Managers and Coaches we are in need of help in many areas. Please learn how you can help by clicking the link above, printing the form and bringing it with you to the next DVAA Meeting or "In person" Registration Date.
WE NEED YOUR HELP TO IMPROVE THE DVAA!!!
---
---
Field Etiquette
DVAA Field Use policy*:

As representatives of DVAA (players, coaches, parents, spectators) we are all encouraged to be good guests at at any of the fields we visit - those maintained by DVAA and any visiting fields. Unless specifically instructed to do so by a field officail or DVAA officer, NO ONE should drive vehicles across the filed grounds for any purpose (transporting equipment/players/fans, cutting down a long walk, etc).

All our home baseball and softball fields are currently under a grooming plan for the season to ensure they are in their optimum condition. Please honor that by not violating the above policy

Thank You.

* applies to all DVAA sanctioned fields at the following locations:
Alexandria Park
AMS
Holland Municipal
Riegel Ridge (including Case Field)
Kingwood Park
Milford
VFW/Grace Fellowship Church

---
---
CHARITABLE STATUS

501 (c)(3) Letter
Did you know that the Delaware Valley Athletic Association is certified as a tax exempt charitable organization under Section 501(c)(3) of the Internal Revenue Code? As such, your business or personal donation to the DVAA is 100% tax deductible.

For a copy of our IRS 501(c) letter please contact the DVAA board. 
---
---
***Please follow us on Facebook at DVAA Inc.***
---
FREQUENTLY ASKED QUESTIONS
1. I HAVE A SPECIAL REQUEST, HOW DO I MAKE IT?
Requests for a child to be placed on a particular team, play with a friend or for a particular coach can be made in the margin of the Registration Form. Please be aware that we will do all our best to honor all special requests in our non competitive divisions, however they cannot be guaranteed. Special requests in competitive divisions can not be honored.

2. WHEN WILL I KNOW WHAT TEAM MY CHILD IS ON?
Your child's coach should contact you by mid March.

3. WHEN WILL PRACTICES START?
Practices will start in mid March.

4. WHERE AND WHEN WILL MY CHILD'S TEAM BE PRACTICING?
This is determined by the individual coach but as a rule of thumb teams practice at their "home" park twice a week prior to the start of games. After games begin there is usually 1 practice and 1 game per week. Please note that this can be affected by weather and the need to make up games as the season progresses.

5. WHEN WILL GAMES BEGIN?
Opening day will be in early April, 2015.

6. WHEN WILL MY CHILD GET THEIR UNIFORM?
Uniforms are usually distributed a week prior to the start of games.

7. HOW ARE TEAMS SELECTED?
T-ball, Coach Pitch and Instructional Softball teams are selected geographically and by age. We try to have an equal mix of 1ST and 2ND year players on each team.

In our Minors and Majors baseball and softball programs all participants must attend a player evaluation. This helps us to form balanced, competitive teams. Evaluations are held in early February.

8. WHAT IS THE AVERAGE TEAM SIZE?
We keep team sizes small (about 10 players) in our non competitive divisions (Tball, Coach Pitch and Instructional Softball). This helps our coaches teach and our players learn. Team sizes in our competitive divisions are usually about 12 players per team.

9. WHO DO I CONTACT IF I HAVE QUESTIONS?
Contact the DVAA via email at dvaainc@gmail.com


---
---
THANK YOU DVAA SPONSORS!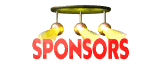 The DVAA would like to recognize and thank our sponsors for their support in the development of our children, programs and facilities. We extend our sincere thanks and appreciation to all, and ask that you take the time to thank and patronize these sponsors whenever possible.

2019 Season Sponsors
Milford Lions Club
Stem Bros.
Shenberger Insurance
Scissor Talk
Stem & Cole (2 teams)
Mark Bydalek DMD
Oak Hill Golf Club
Sports Journal Photos
Petro & Petro
Stem Bros
DeSapio Construction
Castle Septic
Dr. Evers Family Dentistry

Energy Kinetics
Kollmer Equipment
Mystique Hair Salon
Lawn Dr of Warren County
J & J Hay
Frenchtown Dog Wash
Moninghoff Appliance
Riegel Federal Credit Union
Napa Milford-Frenshtown
Napa Whitehouse Station
Region Energy
Atlantic Window Cleaning
Duke's Pizzeria
Anvil Craft
Pittstown Inn
---