"A DIVISION OF THE EAST END YOUTH ATHLETIC ASSOCIATION"
"A NONPROFIT (501-C-3) ORGANIZATION"

 2020 Outdoor Season still rolling 

 804 Virtual Training is on and popping !!! The COVID 19 can't keep us down...
Week 5
Virtual Zoom Meetings with Coaches, Athlete's & Parents will continue this week. You should have received a text or email with your dates and times if changes are made. 
Group Training days & times 
Team Flash- Coach Jackson-Zoom will be Mon/Tues/Thurs 6:30pm
Team Trojan- Coach TC-Zoom will be Mon 6:30
& Coach Davis & Moseley will be Wed & Fri 2pm
Team Blaze-Coach Watts-Zoom will be Mon/Tues/Thurs 6:30pm
 Team Fast & Furious- Coach Ashleigh-Zoom will be Mon/Tues/Thurs 6:30pm
Team Dream-Coach Veney-Zoom will be Tues/Wed/Thurs
If you haven't been added to the NEW REMIND, please text Mrs Jackson to be added.   Once our Team shirts arrive, I will reach out to everyone for drive by pick up times and dates. 
Stay Safe!!!
------------------
---

Lightning's indoor season was wonderful thanks to our 42 athletes!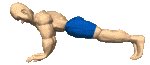 LIGHTNING ended the 2020 Indoor Season with a BANG! Way to represent in Hampton for the final BWSP Series Championship. 
We were prepared to go to Maryland for AAU Nationals &  do our thang😍
  See everyone  that's returning for outdoor season once we can resume practices. 
 Please stay safe and  healthy.
----    --    ---- 


---

OUR  COACHES ARE THE BEST IN RVA :)
It's time for you to join the Lightning Coaching Staff!!! Join us for our upcoming season.

CLICK HERE TO SUBMIT YOUR COACHES APPLICATION
 ----------------


Certified Officials Link
(Click here to add your data to be informed for upcoming track meets in VA)
---
GREAT JOB TO LIGHTNING'S AAU NATIONAL COMPETITORS 
Girls
F 8 & Under Charlese Veney 5th place in Shot Put & 5th place in Turbo Javelin 
F 9 Ceyanna Allen-Owens
F 9 Charly Williams
F 9 Jalia Johnson
F 10 Ailea Peterson
F 10 Cabria Brown
F 10 Harmony's White-Owens
F 10 Kyndall Johnson
F 12 Cadaija Madden
F 13 Ananda Hamlin 5th place 4x8 relay
F 13 Jaelynn Joiner 5th place 4x8 relay
F 13 Kewanda Moore
F 13 Pryncess Jackson 4th place in 100m Hurdles
F 13 Trenaye Collier 5th place 4x8 relay
F 14 Amore Jackson
F 14 Janai Coleman
F 14 Nirel Blake
F 14 Tanaye Carter


---
Boys
M 8 & Under Justin Fancher
M 8 & Under Kaden Brown

M 8 & Under Byron Baxter
M 8 & Under Cameron Coles
M 9 Dezmon Gaddy
9 Dallas Jackson
M 9 Javionne King
M 10 Brennan Ball
M 10 Devlin Davis
M 10 Harry Franklin
M 11 David Veney
M 12 Brennan Johnson
M 13 Davian Burke
M 14 Caleb Veney
M 14 Carrington Jones




---
WE HAVE OUR OWN RICHMOND HERO!!!
Here the news story from channel 6.

CLICK HERE FOR THE NEWS SEGMENT 
FROM AUG. 17, 2017
---
 -------------------
Channel 6 Live Coverage of the
31st Running of the CANNONBALL COOPER
 -------------------
---
THE LIGHTNING'S PURPOSE

The Lightning Track & Field Club seeks to build a youth athletic program based on teaching good work ethics, building self confidence and self esteem, as well as developing a grass roots track program in the Richmond Metro area. We believe in promoting academic awareness and teaching ethical standards to the young athletes in our program. Our mission is to enhance and empower athletes to achieve their potential on and off the track through the development of track and field skills.
---
---
CLICK HERE FOR AAU WEBSITE
OUR 2020 CLUB MEMBERSHIP NUMBER IS
WYBB3B
-------
EIGHT 0 FOUR RELAYS
CLUB CODE 
WY9TB3
---
AGE GROUP DIVISIONS
(Based on age as of 12/31/2019)
AAU  Divisions
5 & 6 = Developmental
7 & 8 = Primary
9 = Sub Bantam
10 = Bantam
11 = Sub Midget
12 = Midget
13 = Sub Youth
14 = Youth
USATF Divisions
8 & under=Sub-Bantam
9-10=Bantam
11-12=Midget
13-14=Youth
---
---
CLICK IMAGE ABOVE TO PURCHASE USATF MEMBERSHIP
---
---

EEYAA
c/o East End Lightning
P.O. Box 7870
Henrico, VA 23231
Venue Status
Blackwell Community Center
Coca Cola Hills
Eastern Henrico Recreation Center
Libbie Park(ChurchHill)
Martin Luther King Middle School
Varina High School