8U TRAVEL BASEBALL TRYOUTS
Evaluation day for the 8U travel team will be Saturday, August 25th at Swartz field from 10:00-11:30 in the morning. 
 The 2019 8U travel team will be coached by head coach Bill Osinski and assisted by Adam Lincoln and Matt Noecker.
We will be assessing kids on basic baseball fundamentals (throwing, catching, fielding, hitting and running).  
Have your child prepared with proper baseball attire/equipment (pants, hat, cup, glove, helmet, bat, etc.)  
Our goal is to form a team that will be competitive in the southtowns travel league next spring and summer and
 for the years to come.  In order to be competitive, we need to limit the number of roster spots available.  
We are planning on keeping a team of 11 dedicated players and parents who are committed to a full season.  
Training will begin in early January and players will be expected to attend all scheduled practices.  
The team will be chosen soon after evaluations and will be posted to the EAA website.  
Any questions or concerns contact Bill Osinski call/text (716)864-1412 
or email; wosinski78@gmail.com
Sincerely,  
Bill, Adam and Matt
---
Congratulations to the Eden 10U Travel team: 2018 Evans 10U Tournament Champions
---
Congratulations to the 15U Division Champions
The Hammer Time Construction Yankees beat Hamburg 15 - 7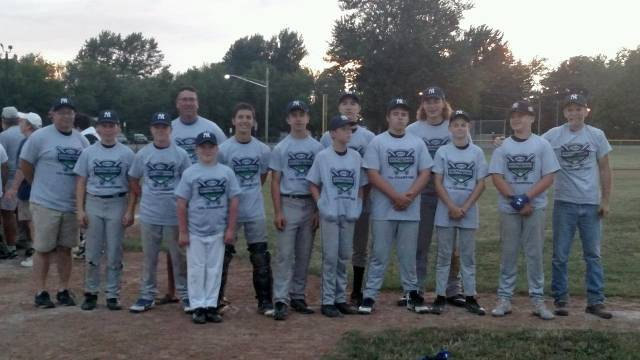 ---
Field Condition
Eden Flower Field
Eden Immaculate Conception Church (ICC)
Eden Legion Field
Eden Swartz #2
Eden Swartz #3