Summer Heat tournament MVP:
                            Charleen Garnett #12
---
Team Elite - Tahquitz Captains
---
New Team

---
Team Elite competes at the MAP in FastBreak Summer Heat
Great job in the first tournament of the season Ladies.
---
ATLANTA ,GEORGIA NATIONAL COLLEGE VIEWING
Good job ladies we got alot of good looks from College Coaches we are on the right path lets keep it pushing.
---
Team Elite Competes in Arizona Tournament
---
Team Elite Pulls Out a 2nd Place in the Varsity Bracket
      Nice Work lady's  Tournament MVP Tiera Tate
---
Team Elite Takes a 1st and 3rd State Games qualifier
Tournament MVP's  Alize' Hancock and Jada Steward good Job
---
RECYCLE FUNDRAISER
Please Bring all Recyclables to practice and give them to Mrs. Sheffield (951) 672-0878
A Special Thank You to the Sheffields.

---
Good job Ladies
Tournament MVP's are Caroline Roweton and Isabella Villegas. Way to work hard
---
Good Job Ladies
Tournament MVPs are Hailey Ortiz and Nakela Smith good job ladies

.
---
GOOD JOB TEAM ELITE
All Coaches were Impressed with the HEART and DESIRE shown at the Tournament. Tournament MVPs are Kylie Kornegay,Nakela Smith and Peyton Rubio.  Lets keep it going.

---
2013 Words of the Month
Remember a Dream Without a Plan is only a Dream
---
Team Elite Competes Against High School Players
The Team Grade.Good Work ladys. Tournament MVP Nakela Smith

---
TEAM ELITE Takes Home Another One

Good Job Ladys. Tornament MVP Julia Iman
---
Team Elite Pulls out a 2nd Place
The competition was Strong,Team Wo
rk got it done.Tournament MVP was Gabriella Stoll
---
Congratulation Team Elite
Another FIRST PLACE Finish. Tournament MVP Madison Franco
---
Team Elite Goes Undefeated
Good Shooting,Deffense and Team Work. Tournament MVP Julia Iman
---
MVP Brittany Martinez. Another 1st Place for Team Elite.We have a Bright Future, Lets keep it Pushin.
---
WOW GOOD JOB
Over 100 points scored in a scri

mage its a record high for Team Elite.
---
Congratulation to our past 2 Eight Graders
Margret Epley and Elisia Ginn have Moved on to High School.They Will be Returning to Elite in February to start playing on Our New 2013 Varsity Team.This Team will be Participating in as many as 5 College Viewing Tournaments, through out the United States.
---
LABORDAY SHOWCASE TOURNAMENT

BRITTANY MARTINEZ Makes a Lightning move to the Basket and Hits the game winner.Way to go Brittany
---
WOW GOOD JOB TEAM ELITE
Team Elite Places 1st and 2nd. Tournament MVP's Margaret Epley and Elisia Ginn
---
GOOD JOB TEAM ELITE

Tournament MVP Kylie Kornegay
---
GOOD JOB TEAM ELITE 7/8 GRADERS

Team Elite Tournament MVP Margaret Epley
Good Job Margo
---
GOOD JOB TEAM ELITE TAKES BRONZE IN THE CALIFORNIA STATE GAMES

Tournament MVP Julia Iman
---
USBA Tournament Team Elite Places 2nd

Good Job Team Elite
Tournament MVP Gabriella Stoll
---
NOLAN SMITH VISITS
TEAM ELITE Girls were surprised by a Special Guest Apearance and a WORK OUT from the NBA Point Gaurd NOLAN SMITH of the PORTLAND TRAIL BLAZERS Thank you Mr.Smith From Team Elite
---
TEAM ELITE WOULD LIKE TO ANNOUNCE A NEW CLUB SPONSOR
ADVANCED CHIROPRACTIC & SPORTS THERAPY




Each player is entitled to a Free Office Visit; including a Consultation, Exam & Treatment. A $65.00 Value.




Located in Temecula at 27521 Commerce Center Drive Suite B


Contact Coach Rick to receive the Free Consultation Coupon.





Parents, Our Sponsor is willing to extend this offer to you as well. Inquire with Coach Rick for your Consultation Coupon!



---
TEAM ELITE
TEAM ELITE 2012 6th,7th and 8th Graders.
---
TEAM ELITE IS NOW ON FACEBOOK!! PLEASE SHOW YOUR SUPPORT AND LIKE OUR PAGE
---
CONGRATULATIONS TEAM ELITE 7/8 GRADERS CHAMPIONSHIP

WOW Good job Coach and young lady's. Winning the Christmas Classic Tournament in Orange County.
---
BRITTNEY REED WAS THE TOURNAMENT MVP
TEAM ELITE 7TH /8TH GRADERS COMPETE IN THEIR FIRST TOURNAMENT

---
TEAM ELITE
Our 2011 Varsity Season is over
---
ELITE PLAYERS OF THE MONTH
Congratulations to BREANNA TURNER and ELYSHA SMITH.
Outstanding Job Lady's.PLAYER Profile's.
BREANNA MARIE TURNER

6'2 Center from Menifee

She is a 2 year CSF member, involved in the Key Club, Student Venture, Interact Club, Faith on Campus, FCA (Fellowship of Christian Athletes), and the Physics Club on her high school campus.

She shines in her ASL Honors 4, Physics, & Pre-Calculus classes, maintaining a 3.8 GPA.

Breanna would like to have a career in community service working with children and playing basketball professionally.

ELYSHA SMITH

5'5 Point Guard from Lake Elsinore
She's takes A.P History,A.P Art History, A.P Calculus and A.P Language and A.P Composition.Maintaining a 4.0+ GPA.

HUSTLE,HEART and PASSION best describers these young Lady's
---
NOLAN SMITH of the PORTLAND TRAILBLAZERS VISITS
Team Elite Players enjoy a Special Visit from Nolan Smith, Former DUKE University Star,and current Portland TrailBlazer.
---
CONGRATULATIONS! 17/U TEAM ELITE AUG. 2011 RYBC "BACK 2 SCHOOL" TOURNAMENT

---
From left: Kiera Tate, Tiera Tate, Ashley Walker, Kaitlin Mathewson, Raven Howard, Breanna Turner, Elysha Smith and Sharonda Edwards (front)
---
CONGRATULATIONS CLASS OF 2011!
Destinn Romain, Regina Romain, Gina Fernandez, Raven Howard and Norissa Reese
---
PLAYERS RECEIVE FULL SCHOLARSHIPS TO ATTEND SCHOOL IN SOUTH CAROLINA
Congratulations to Destinn Romain, Regina Romain,
Gina Fernandez and Norissa Reese
---
BREANNA TURNER AND KAITLIN MATHEWSON ATTEND FILA TOP TEN ALL-AMERICAN CAMP IN ATLANTA, GA
This camp was for class of 2012 and younger players and according to FILA's website at michaeltwhite.com:

"Over the past ten years, the Top Ten All American Camp has served as the perfect stage for talented young basketball players.
Countless players have stepped into the national spotlight at the camp...

Over the years, the rosters compiled by Michael T. White Inc. for the Top Ten All American Camp has been loaded with talent. Over one hundred McDonald's All Americans have participated in the camp, and a series of Top Ten stars have gone on to become Kodak All-Americans and WNBA standouts.

All players are selected by invitation only for the respected camp."





---
THANK YOU TO OUR 2011 SPONSORS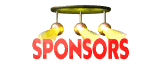 ELSINORE VALLEY MUNICIPAL WATER DISTRICT

JEEP CHRYSLER DODGE OF ONTARIO

BILL RAHE, OWNER OF U-WASH CAR WASHES IN LAKE ELSINORE, RIVERSIDE, PERRIS AND MORENO VALLEY
---
Minimum GPA to play on Team Elite is a 3.0
We have a credentialed teacher with a Master's Degree available to tutor any team member for free.
---
IT WAS A SWEEP AT MAY HOOPS TOURNAMENT!

Team Elite (in black jerseys) takes FIRST place and Lakeside Elite (in white) takes SECOND in May 21-22 tournament.
Team Elite MVP: Breanna Turner
Lakeside Elite MVP: Savannah Chavez
---
GO TO BULLETIN BOARD TO VIEW ACTION SHOTS FROM APRIL 2011 DEEP SOUTH CLASSIC
---
DUKE UNIVERSITY
---
---
TEAM ELITE WITH DUKE POINT GUARD, NOLAN SMITH, OUTSIDE OF CAMERON INDOOR STADIUM
---
DUKE CAMERON INDOOR STADIUM
---
UNIVERSITY OF NORTH CAROLINA
---
---
CARMICHAEL AUDITORIUM AT UNC
---
WAITING FOR FIRST GAME AT UNC
---
FIRST GAME AT UNC (View more action shots on bulletin board)
---
2011 TEAM ELITE 17U
---
2011 LAKESIDE ELITE 17U
---
Back Row L-R: Houston Spears, Savannah Chavez, Shawna Travis, Madison Bonney, Ashley Walker, Jaycie Dennison, Ashley Linton

Front Row L-R: Elysha Smith, Raquel Dominick, McKayla Barbee
---
2011 RYB MARCH MADNESS TOURNAMENT

CONGRATULATIONS, TEAM ELITE!
---
MARCH MADNESS MVP
CONGRATULATIONS NORISSA REESE
---
Fantastic Job TEAM ELITE at the 2010 Atlanta Fila Nationals!
---
Top Row L-R: Head Coach, Rick Jackson, Norissa Reese
Middle Row L-R: Katey Jordan, Michelle Epps, Kaitlin Mathewson, Breanna Turner, Gina Fernandez, Krista Sechler, Coach Marcellos Saddler
Bottom Row L-R: Jade Pate-Steele, Raven Howard, Isha Shah
---
2010 Atlanta Fila National MVP's

Congratulations to #22 Norissa Reese
---
And #30 Kaitlin Mathewson
---
CONGRATULATIONS COACH RICK'S TEAM ON YOUR 2010 CHAMPIONSHIP WIN IN LAS VEGAS!!!

---
Tournament MVP, Breanna Turner