WELCOME
On behalf of all the men of the John Ellis Memorial Men's Church Softball League... Welcome to our League Website.
The purpose of our league is to unite and connect Christian men and their families with Jesus Christ, for the common purpose of spreading His Good News to others all throughout our communities.
---
OUR MISSION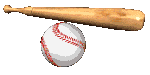 Utilizing competitive and recreational sport, we will reach out to men for the purpose of guiding them and their families toward a relationship with Jesus Christ.

Through prayer, brotherly love and good sportsmanship, we will demonstrate to communities all across the Metro-East how the transforming power of our Savior Jesus Christ can change lives and provide lasting peace for all eternity.
---
Game Officials / Umpires
These are the umpire assignments for each field/location for the 2018 season.

Jeff Comrey ~ Zion Field ~ (618) 698-2156

Randy Gray ~ Belleville East Field ~ (618) 830-5717

Dennis Lapka ~ 1st Presbyterian & Althoff HS Fields ~ (618) 277-7736

Mac Moss ~ Central Christian Field ~ (618) 206-8449

Curt Dye ~ Christ Church Field ~ (618) 520-8970

Paul Fowler ~ CKL of I (Upper) ~ (618) 540-0006
Lou George ~ CKL of I (Lower) ~ (618) 789-6553
Byron Green ~ Belleville West Field ~ (575) 268-9734
Their phone numbers are also available under the Game Officials tab.
Please remember to call them as early as possible in the event of a rain out, cancellation or to re-schedule any make-up games on their field. Thank-you!
---
Attention all Umpires, Coaches and Players:
Please reference the list of ILLEGAL BATS shown below. All of these bats are marked with 2000 or 2004 Official ASA Certification Marks but have since been retested and they are no longer legal for play in any ASA league games. Please do not use any of these bats or your team will have to forfeit any games they are used in.
---
ASA BAT RULE FOR 2018 SEASON
March 27, 2019 – 09:00 PM
In effort to make this rule simpler and to eliminate the enemy's urge to make us bicker with our Christian brothers we have revised the league's bat rule. There is a very short 1 page list (with model names/numbers and pictures) of 29 recalled ASA bats that are not legal for our league. All other properly marked ASA Approved bats are legal for use in our league in 2018.

To be legal in any league games all bats used must bear either the ASA approved 2000 certification mark, the ASA 2004 certification mark, or the ASA 2013 Certification Mark (Slow Pitch ONLY) as shown below and must not be listed on the ASA Non-Approved Bat List with Certification Marks.
---
CERTIFICATES OF ADDITIONAL INSURED
May 14, 2018
*** Important Reminder: If your insurance forms are not received by May 14, 2018 your team will not play be able to participate in the league this year.*****
* PLEASE GET YOUR 2018 INSURANCE CERTIFICATES NOW!!! *

All team managers will need to contact the Business Office of their church and have them obtain a liability insurance certificate listing the following institutions as "Additional Insured" in order to utilize public school property. Please email the insurance certificates to Kyle Hancock at kylh51@gmail.com or fax to 314-875-7946 and he will turn them into each organization.  If you have any questions or concerns please contact Kyle Hancock at kylh51@gmail.com or 618-558-8255.

Here are the organization names and addresses for the insurance certificates required:
  
Belleville East High School
2555 West Blvd
Belleville, IL 62221
Belleville West High School
4063 Frank Scott Pkwy West
Belleville, IL 62223
Central Christian Church
1420 Illini Drive
O'Fallon, IL 62269
Christ United Methodist Church
339 Frank Scott Pkwy East
Fairview Heights, IL 62208
Fairview Heights Khoury League
10015 Bunkum Road
Fairview Heights, IL 62208  
Pontiac Junior High District 105
400 Ashland Avenue
Fairview Heights, IL 62208
Zion Lutheran Church
1810 McClintock Ave
Belleville, IL 62221