2019 Season Registration Dates
Online registration at
opens February 1, 2019
In person registration will be
Saturday February 9, 2019
and Saturday February 16, 2019 
9am - 12 pm
in front of the batting cages at the Emmorton Rec Center.
---
BUCCANEERS HOME FOOTBALL FIELD

Cedar Lane Map
Emmorton Football field is now located at Cedar Lane. Fields are located off of RT 543 and RT 136 (Cedar Lane) Address: 1100 Cedar Lane BelAir, MD 21015. We have a new Turf game field and a 180yd practice field which is located off to the right of our game field. Click on the Cedar Lane Map above and this will show you the lay out of all the fields. 
---
Get On Board >> Sponsorhip Opportunities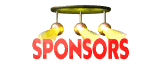 Emmorton Rec Football reaches a large number of people throughout the year and especially during the fall. Being a sponsor of the program is a cost-effective way to advertise to people and have them know you care about their community.

If you are interested in becoming an Emmorton Rec Football sponsor, please contact us today. We'd love to have your sponsor information posted on this website asap.

---
Contact Us
If you have questions about the Football Program that are not addressed on this website please email Tom Rohal @ President@emmortonbucs.com