PLAY SOCCER - IT'S HEALTHY!!!
PLEASE SIGN OUR GUESTBOOK!!!
Soccer Clinic
---
Season 2018 is almost here!
MARK YOUR CALENDARS ... 

Thursday, September 6th: uniform pickup - time TBD   
Saturday, September 8th: OPENING DAY. Parade will kick off promptly at 9am from Sesselman Park... ceremonies and activities will begin right after it.
Monday, September 10th: Picture Day, at the ER Civic Center, time TBD.
Possible Coaches vs Coaches game in October.
U10 tounament to be held at McKenzie field, date TBD
---
HANDOUTS
Click on "HANDOUTS" on the top of this page, under "FORMS" for any new flyers or registration forms.
---
We are ALWAYS looking for volunteers... join the East Rutherford Youth Soccer League Board!
For any questions and concerns please send us an email to eastrutherfordsoccer@gmail.com  
---

URGENT:  Going forward, for any questions or concerns, please send an email to eastrutherfordsoccer@gmail.com we will get back to you within 24 hours.

Thank you.
For traveling teams ONLY: For schedule updates and/or games cancellation, please check the South Bergen Soccer League website at SBSL
For U6 and U8 teams ONLY:   For a complete schedule click on "SCHEDULE" on the left hand side. 
---
CONGRATULATIONS!
CONGRATULATIONS STINGERS!
CHAMPIONS

of the South Bergen Soccer League U14 Boys!!!
---
HELP!

The ERYSL has a new email address... eastrutherfordsoccer@gmail.com.

Please send an email to the above address with your name and your child's name, so that we can add you to our list.

Thank you,
ERYSL
---
5th Annual Charity Benefit Games Event
November 2, 2014 – 12:00 PM
5th Annual Charity Coaches vs Coaches Event
Thank you to all that participated!  
---
SWEATSHIRTS FOR SALE

Sweatshirts and Fleeces for SALE ... inquire at the Kick Stand!
---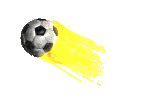 South Bergen League Registration Form All traveling players ONLY: Registration forms can be found in the handouts section on the left side. Must include a picture with all applications.
---
WOULD YOU LIKE TO BE ON OUR MAILING LIST?

Would you like to join our E-Mailing list, so that you can receive updates and notices? Click on the "Join our E-Mail list" located on the bottom, left side of this page. Thanks!
---
---
Any Questions or Concerns?

Send us an email! Click on the Mail Box located on the left side of this page. Thanks!
---
WEEKLY GAMES

Don't assume there is no game - call your coach!