2019 Spring Baseball/Softball Has Begun!
Club House: Phone 718-442-1847
Get Ready for ...
2019 Fall Ball
September 7th through November 1st 
T-Ball  ages 4 - 6
Coach Pitch  ages 6 - 8
Baseball  ages 8 - 12
Softball    ages 8 - 12
For information please contact:
Jimmy - JimmyEastShore@gmail.com
718 442-1847
---
Free Baseball & Softball Clinics
2019 Big Apple Games
The  Big Apple Games is an extension of Public Schools Athletic League (PSAL), the  program targets students from ages 8-18 including students with special needs.  The 2019 summer program will operate from Monday, July 8th through Thursday, August 8th. Students throughout the five boroughs of New York City  have the opportunity to participate in any of our programs for free. Middle and High School students have the opportunity to hone their skills in several sports  that are offered.  Please see below of  all the programs for the various age groups that are offered.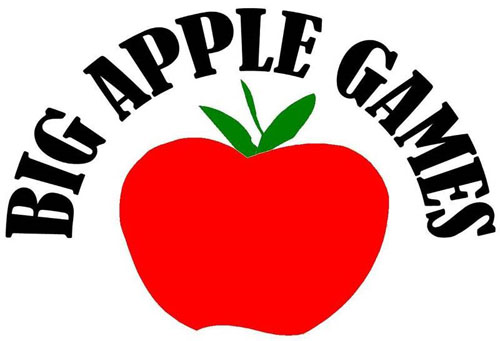 Baseball
Ages 8-12
7/9/19 Thru 8/8/19
Tues Wed Thurs
1PM-5PM
New Dorp High School
   465 NEW DORP LANE
    STATEN ISLAND,NY 10306
Softball
Ages 8-12
7/9/19 Thru 8/8/19
Tues Wed Thurs
9AM-1PM
Susan E. Wagner High School
1200 MANOR ROAD
STATEN ISLAND,NY 10314
---
East Shore Little League
718-442-1847
Contact:
---

Age Charts and League-Age Calculator
Before players can put on their Little League uniform, they need to determine their league age. Little League International publishes official age charts that are the best way to determine a player's League Age.
The Little League Softball age chart and the Little League Baseball age chart can be found on LittleLeague.org. This is a great, easy-to-use resource, but all League Ages should also be confirmed using the appropriate age chart. Another way to find a child's age for the upcoming season is to use the League-Age Calculator. 
Players in the Little League Challenger Division® and Senior Challenger Division also are placed according to their League Age using the Little League Challenger Division age chart. The Senior Challenger Division offers any physically or developmentally challenged child over the age of 15 the opportunity to enjoy the Little League experience. 
---
East Shore Little League
Accepts Registrations from the below Schools in Our Zone!
St, Joseph Hill Academy, Petrides School
Academy of St. Dorothy, Holy Rosary, St. Teresa, Our Lady Good Council
PS 39, PS 48, PS 9, PS 46, PS 13, PS 57, IS 49. 
---
  Little League New USA Baseball Bat Standard Starting with 2018 Season
---

 Sign Up Now to Get Mobile Alerts
Receive updates regarding Registration, Events and Game Rain Outs.
To subscribe text ESLLBASEBALL or ESLLSOFTBALL to 84483
EAST SHORE FIELD STATUS
ESLL Field 1
ESLL Field 2