The Official Site of the
Forney Youth Baseball Association
September 4, 2019
Coaches and Parents, 
We have had a lot of scheduling issues due to multiple players registered in multiple sports among other reasons.  No schedule can be perfect for the whole league.  We acknowledge this and have created this new policy to allow games to be played without forfeit.  This policy is for Fall 2019 only.  All schedules are final and we can not reschedule games as most rescheduled games cause even more conflicts. Please utilize this rule to get the games in.
Borrowed player rule:
A team may borrow a player(s) to avoid a forfeit only.
Borrowed players must be a current season registered player and must come from a FYBA league team in the same or younger age group.
The team borrowing players may only borrow to get to 8 players which avoids the forfeit.
     A.) 5U-8U: You may borrow until you have 8 players.  The 9th and 10th slots will be automatic outs. 
     B.) 9/10U and older: You may borrow to get to 8 players.  The 9th slot is an automatic out. 
    If a rostered player shows up to the game that was questionable on showing, you may not use the borrowed player.  If any borrowed player is used, you may only have 8 players.
Borrowed players must be announced to the opposing team and umpires at the pre-game plate meeting.
Borrowed players must wear their original teams uniform so that they are noticed as borrowed players.
Borrowed players must bat last and may not pitch at all.
If a borrowed player does not bat last and/or pitches at least 1 pitch, the team will forfeit the game.
If a team borrows players and they bat 9 or more players, the team will forfeit the game.  
If a borrowed player does not wear their registered teams uniform, or is not announced to the opposing coach prior to the game, the game will be called a forfeit.
Example:
A team has 6 players that can show. This team may borrow 2 players to avoid the forfeit.
If you have any questions, please contact a league commissioner.
---
FYBA 2019 Fall Season Information
Online Signup: Online signups will be offered via the league website (www.forneybaseball.org) through July 31st.
Where: Kaufman County Sub-Courthouse, 200 E. Main St. Forney TX 75126
When: Saturday August 3rd – 10:00 am - 12:00 pm
Cost: 4U - $75 (No umpires) 5U & 6U $85 (1 Umpire) 7U and older $105 (2 Umpires)
FYBA HAS A NO REFUND POLICY. If you have questions, please reach out to a league representative or commissioner prior to registering.
All players in all age groups 4U-13/14U, not currently on active rosters, will be placed on a team by FYBA officials if they sign up during the times listed above.
A player MUST be 4 on or before April 30, 2020 in order to play. Likewise, a player MUST NOT turn 15 on or before April 30, 2020 to play in our oldest age group. The age a player is on April 30, 2020 determines that player's age group. Players may play up one age group, but NOT down an age group.
4U & 5U are tee ball leagues. The bat must say "tee ball" on it. 6U and older must have the attached USSSA thumbprint. If it does not have the thumbprint on it, the bat can not be used. BBCOR certified bats are good for the older groups. Wood bats may be used anytime by any age.
FYBA is always looking for coaches. If you would like to volunteer as a coach, please contact the commissioner for your respective age group. The coaches meeting will take place Saturday, August 10, 2019. Time and location is TBD.
Players supply: Gloves, cleats, bats, helmets.
Teams supply at the cost split among the parents or sponsors: Uniforms, catcher equipment, practice balls and practice equipment.
Coaches: Responsible for ordering team uniforms. Please note uniforms can take @ 4 weeks to arrive. Order ASAP.
League supplies: Lights, game balls, umpires, field maintenance supplies and field crew, USSSA fees.
4U – Tee-ball (No score is kept)
5U – Tee-ball (Score is kept)
6U – Modified Coach Pitch (3 pitches from the coach, the 2 off of the tee if needed.)
9/10U and older – Regular baseball rules
Games will start Saturday, September 7, 2019 and end late October/early November. Games will generally be played on Saturdays, with rainouts being made up during the week. The season will consist of 8 regular season games. Schedules will be posted early September.
Practices start the week of August 12, 2019. Practices are scheduled via the head coach. Practice times and location will be drawn by the head coach at coaches meeting.
4U will receive participation awards. 5U-14U only 1st and 2nd places will receive awards.
---
---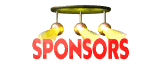 Special Thanks to our 2018-2019 FYBA League
Sponsors
:
Grand Slam & Home Run "Field Name" Sponsors:
Dicks Sporting Goods - Field #2 Sponsor
Baylor Scott & White Sunnyvale - Field #3 Sponsor
Baylor Scott & White Lake Pointe - Field #5 Sponsor
Joe Dan McBeth State Farm Insurance - Field #6 Sponsor
Big Jays Sign and Shirtworks - Field #7 Sponsor
Linebarger - Field #8 Sponsor
City Bank - Field #9 Sponsor
MCL Construction - Field #10 Sponsor
---
---

 FORD BASEBALL UMPIRE ACADEMY
SPRING 2020
FBUA is now accepting applications for umpires who are interested in calling baseball this Spring in Forney and surrounding communities.  Must be at least 16 years of age and be able to provide your own transportation to games.  The first meeting is scheduled for Sunday, January 26, 2020 in Forney at the Mulberry Park concession stand at 2 pm.  All veterans and "newbies" are welcome to attend.  Training will be provided for those individuals who would like to umpire.  Anyone interested should contact Steve Ford, Umpire-in-Chief, at 903.244.7609 , if you have any questions. 
I look forward to seeing you!
Steve Ford
---
---
Forney Youth Baseball Association changes league affiliation to USSSA and introduces new logo.
More information available on inForney.com by clicking HERE!
---
---
Tennis Courts & Parking Issues at Mulberry Park

Attn: FYBA Coaches and Parents - we need your help! The tennis courts at Mulberry Park are for tennis ONLY. Please do not conduct practice, warm-up or play baseball, softball and/or soccer on the tennis courts. The City of Forney has asked for our assistance in keeping the tennis courts open and available for those individuals wishing to play tennis. Also, please do not park and/or drive your vehicle onto the fields or grassy common areas at Mulberry Park. Please park in designated parking areas ONLY. Thank you in advance for your cooperation.
---
---
CREATE A TEAM WEBSITE!

A great way to communicate with your parents and players is thru a website... save yourself countless number of phone calls... now no one can say "I didn't get the message!"
Creating a website is easy thru
League Lineup
or
Eteamz
. You don't have to be a
computer geek
to do so... it is very user-friendly! Many teams in the league have already done so...
check out these other team websites in the LINKS section.
Also, the best thing is that it is FREE to do so... no cost... zilch... goose-egg... notta...
you get the picture.
Once you get your website up, send us an email and let us know and we'll add your site to the LINKS section. There will be a vote at the end of the season for the Best Team Website!
Signup for Alerts
Get important messages from Forney Youth Baseball Association by Text & Email