Download the Gateway Basketball app today at www.teamapp.com
2018a results 1st Blizzard/Heatwave, 2nd Thunder, 4th Lightning, 5th Fusion/Vortex
2017b results 1st Blizzard/Thunder, 2nd Fusion/Heatwave/Lightning, 5th Squall, 6th Vortex
Congrats to Gateway's T.Anderson, T.Brook, R.Meyer, H&P.Newbury and DH&J.Smith on their Jultopia win
2017a results 1st Blizzard/Heatwave/Vortex, 2nd Thunder, 3rd Fusion, 5th Squall, 6th Lightning
Established in 1992 as the Adelaide Congress Hall Gungadins, the Gateway Thunder represent Gateway Baptist Church at Albert Park and are also connected to Grow Church (formerly Gateway Community Church) at Morphett Vale. The Thunder play in the Monday Night Church Basketball competition at the Titanium Security Arena and until 2016, also played in the SA Church Basketball Association. Affiliated with the Fellowship of Christian Athletes, we adhere to the principle that everyone is someone - and Jesus is Lord.  See the headlines for more history. Photos used with permission. If you object to any material on this website, write to us via the Guestbook link in our Main Menu but in the meantime, you can be rest assured that we object to it too. Many characters and events on this website - even those based on real people and Fremantle's Mitch Crowden - are fictional. Many player quotes are impersonated ..... poorly. The following website may contain offensive material and due to its content it should not be viewed by anyone.
---
Game preview: Gateway v Marion
September 24, 2018
Tip:  Gateway by 2 points.
---
Blitz update: Adelaide win the Bruton-Loggins Cup (3-0)
September 23, 2018
---
Blitz update: Adelaide 2-0
September 22, 2018
---
FCA's Friday Fellowship:
September 21, 2018
---
Blitz update: Adelaide 1-0
September 20, 2018
---
Pathion now part-owned by NBL
September 19, 2018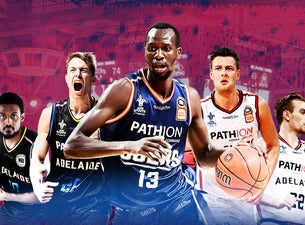 Wow.  We borrow this story from Hoops, who summarised the story as:
Australia's National Basketball League has been forced to take a shareholding in a US renewable energy and storage company in an effort to recoup more than A$1M (US$720,000) in unpaid sponsorship after taking court action to wind up its Australian subsidiary, according to John Stensholt of The Australian.  The highly unusual agreement was struck after the NBL and the Brisbane Bullets, both owned by rich-lister and property developer Larry Kestelman, were each left A$550,000 (US$393,000) out of pocket.
We like it.  Won't pay the bills, we'll take your company.  Interesting strategy and it'll be fascinating to watch it play out as that ownership in the company could end up being worth a lot more.  Most of all, we like how the NBL didn't roll over and accept the outcome.  Well played NBL, well played.  Click on the above picture to read the full story.
---
Game review: Gateway d Kingdom Life
September 18, 2018
Today's game review is brought to you by perfectpass.com, which had us mildly concerned about what perfectpass.com might entail but never fear, it's a website for GPS products for boats and watercraft.  That's just perfect given previous posts about taking a jetski across Bass Strait and it's also perfect given last night's game.  The Thunder came in without Messrs Anderson, Campbell, Meyer, Penn and Smiths Jr, and struggled to shake a valiant and determined Kingdom Life side that looks a lot like Somerton but we digress.  Then it happened.  Veteran Jultopia and Thunder guard Josip Vucetic made the perfect pass, world leader in speed control.  A bounce pass through traffic that went past the open hands and legs of multiple defenders before finding a cutting Kyriazis on the baseline for a layup, the game effectively over at that point.  Kingdom Life fought to get back in it but their decision to only suit five players ultimately became their undoing as a determined Thunder six rotated the sub and maintained fresh 40-year old legs against their younger but tireder opponent.  Guards Gondolf and Vucetic had a late flurry of triples to finish off a sublime performance from bigs Sleep, Smith and Smith, the final score reflective of the contest.  Gateway 70 d Kingdom Life 41 in what was a far more entertaining affair than the scoreline suggests.  The Thunder retain and equal share of first place ahead of next week's top-of-the-table clash v Marion.  Good times, good times.
---
Game preview: Gateway v Kingdom Life
September 17, 2018
Another week, another MNCB game and tonight the Thunder come up against a brand new opponent, one they have never played before in their 27-year history.  Don't let the Somerton tops fool you.  Kingdom Life are borrowing them from Somerton due to sharing a few players with their black and gold predecessor, but this is a new club and that means a new team and new beginnings and that brings only one thing to our minds - Fernando's New Beginnings.  Fortunately though, tonight's game isn't taking place at the motel by the turnpike but rather at the Titanium Security Arena and with several new faces on court including one of the best lookalikes of retired Thunder veteran Greg Smith we've seen in many years, this should be a matchup worth the price of free admission.  Two teams enter, one team leave.  With no further adieu, we present to you Gateway v Kingdom Life.
LAST FIVE GAMES HEAD-TO-HEAD
These teams have never played each other.
OUR PREDICTION
The Thunder got going last week, dispatching of the ACH Bullets and suggesting that maybe, just maybe there's still life in those 40-odd year old legs.  Whilst not yet in finals form, they're slowly finding their feet which is ironic given Thunder centre James Smith wore boots from 2007 last week.  Wow.  2007 boots in 2018.  Our mind shifts to memories of Thunder captain Brad Smith's Puma Luft-inspired white powder episode late one night at Morphett Vale Stadium but we digress.  Our bothan spies tell us the Thunder will be missing two players and for the first time in a long time, they've named them, with swingmen Bando and Penn set to miss.  Kingdom Life have had a strong season to date, picking up a solid win over Richmond last week but the Thunder are a different proposition.  If veteran guards Gondolf and Kyriazis can slide back into the team after a one-game absence and rediscover form, Gateway should get the win but Kingdom Life will be no pushover.  Our tip?  Gateway by 6 points in a ripsnorter of a contest.  Let's hope so.  Good times, good times.
---
North Adelaide play a 19th man
September 16, 2018
Will the 19th man please stand up?  Good question and for once, we're not talking about our good friends at the Adelaide Crows.  In the SANFL preliminary final today between North Adelaide and Woodville-West Torrens, North Adelaide played 19 men for the first five minutes of the fourth quarter.  During that time, they kicked 1 goal 2 behinds to no response and got on one heckuva roll that ultimately saw them come back from almost 50 points down, to win by just 5 points.  Subtract the 8 points they got with an extra man on the field and ..... yep, WWT win by 3 points.  The rules say the captain has to request a count of the on-field players but whilst that didn't happen, we're told club officials were telling SANFL officials at the time and once they'd gotten around to requesting a count, the player had already left the field.  Oh dear, indeed.  The SANFL are meeting tomorrow to announce a decision but wowsers, we're glad to not be on that commission.  Our bothan spies had the best suggestion though.  Not a coin toss, not rock-paper-scissors, not a replay of the game but instead, to have Port Adelaide declared the winner.   Now that's an outcome we can all agree on.  Fascinating times, fascinating times.
---
Joshua D Smith delivers a strong message
September 15, 2018
A week ago, we ran an article on Joshua D Smith's website and today our bothan spies sent us the above photo of a presentation he made to the United Nations on obesity, or at least that's what we were told.  Inspiring stuff but best of all, we love his primary quote.  "It's not that obesity runs in your family.  It's that nobody runs in your family."  We love it.  Anything that inspires people to move and get healthy is good with us.  Congratulations Josh.  Good times, good times.
---
FCA's Friday Fellowship: hope for the broken-hearted
September 14, 2018
Ready: "The Spirit of the Lord is on Me, because He has anointed Me to preach good news to the poor. He has sent Me to proclaim freedom to the captives, and recovery of sight to the blind, to set free the oppressed, to proclaim the year of the Lord's favor." — Luke 4:18–19

Set: As a coach in a low-income school, I see my players go through very difficult times. Many have no father at home, and they endure a mediocre educational system in a drug-infested neighborhood. These kids have to work twice as hard just to break even. It is hard not to internalize the problems of our players. Because the environment in which they live provides little or no hope, we find ourselves wanting to step in to solve their problems. However, we typically find ourselves feeling helpless. From time to time coaches find themselves serving as father, mother, lawyer, mediator, and mentor to their players, surrogate roles that press down with lots of pressure and responsibility.  Christian coaches, however, find comfort and hope in Jesus Christ. Christ crosses all barriers, even socioeconomic ones. I might not fully understand the situation these kids face, but I am convinced that Christ cares for the poor, the fatherless, the widow, and the underprivileged. I am convinced that if my life is hidden in Him, my players will be able to know more of Jesus' love through me as well as hope and comfort. For that reason, feeling hopeless is not so bad, because it causes us to put our hope in Jesus, who is always there to help.

Go:  1. How well do you know your players? Do you know what their home lives are like?  2. What was Jesus' mission in this passage? In what ways do you care for the poor and brokenhearted players on your team?  3. Are you confident that if your life is hid in Christ, then your players will see an amazing difference in your care and love for them both on and off the field?

Workout:  Extra Reading: Isaiah 9:1–7; 61:1–3

Overtime:  Father, help me today to love those players on my team who are poor and brokenhearted. Help my heart to be broken by their situation and to offer them the best I have, and that is  Your love. Please, Lord, let them see You in me. Amen.
---
NBL jerseys available on firstever.com
September 13, 2018
Oh, we're loving this.  The NBL's new merchandising arm - firstever.com - has released match jerseys available for the public to purchase and the Adelaide 36ers uniforms are cessna-ational.  Have a browse at https://www.firstever.com/nbl/adelaide-36ers/ and you can even view other teams if you so desire but for us, it's Gateway Thunder blue and the rest.  Yes folks, notice how the 36ers uniforms look a lot like the Thunder?  Us too.  Just needs a splash of orange and gold and it'd be perfect but we digress.  If anyone's looking for a Christmas present for us, a nice #10 top in 4XL would do just nicely.  Good times, good times.
STOP PRESS:  Our bothan spies tell us they only go up to 2XL.  What the?  Contact them directly.  We're sure they can make Moore.
---
NBL umpires to go green
September 12, 2018
Well, at least now we know why Townsville are no longer in the NBL.  With the NBL referees set to wear green as part of a sponsorship deal with Europcar, it's all positives as the NBL moves ahead to include the South East Melbourne Magic and Southern Huskies next year.  Firstly, other teams wanting to join the competition will be green as envy.  Secondly, fans will get to crack all the obvious jokes about green shirts for junior/learning umpires.  Thirdly, any mention of Euro-steps can now be a Europcar-step.  Fourthly, Tasmania's Huskies have already released their predominantly blue colour so even they won't be wearing green.  And fifthly, we might, just might see Al umpire a game.  OK, maybe not.  Did we mention our bothan spies wrote those jokes?  Only a month until the NBL starts and we, for one, can't wait.  Good times, good times.
---
Game review: Gateway d ACH
September 11, 2018
We didn't see that coming and neither did ACH.  Fuelled by some internal discussions about end times and the pending signing of new recruits next year, the Thunder came out like a team that knows they only have so many games together before some big changes take place.  They blew the Bullets out of the water early, stretching it out to a double-digit lead before quarter time and despite a few big ACH moments, they held their nerve.  With Gondolf and Kyriazis missing the game due to injury, guards Penn and Vucetic were in Jultopia form, bigs Sleep, Smith and Smith did the same thing they've done for millennia in the paint, but all eyes were on swingman Anderson who played limited minutes.  The club remained tightlipped after the game, deferring any questions and instead focussing on what was a good win but one that counts for nought come the end of the season.  "I'm tightlipped after the game, deferring any questions and instead focussing on what was a good win but one that counts for nought come the end of the season," Thunder coach James Smith may or may not have said after the game.  He did add something about off-court discipline when it came to Anderson, suggesting that perhaps just perhaps the veteran swingman was punished for his inappropriate behaviour at 2018 Jultopia Uno Wollongong where he easily defeated Smith but we'll leave that discussion for another day.  Final score Gateway 48 d ACH 35, the Thunder remaining in equal first place ahead of next week's game against Somerton Kingdom Life.  Good times, good times.  Pictured above from L-R:  B.Smith, T.Sleep, B.Anderson (front), J.Vucetic and K.Penn, with J.Smith away at the post-game press conference.
---
Game preview: Gateway v ACH
September 10, 2018
It's that time of the season again when the competition's fiercest rivalry is renewed, with Gateway up against old foe ACH.  It's ironic given the Thunder began 26 years ago as the ACH Gungadins and soonafter the ACH Thunder but we digress.  Established in 1952 which may or may not be the year Thunder guard Nick Kyriazis was born in, the ACH Group exists for good lives for older people, ironic given tonight they'll be trying to give the older people of Gateway the exact opposite but we digress yet again.  Our bothan spies tell us the Thunder will be without six players tonight, the point at which we give up trying to guess who will or won't be playing, ACH coming into the game with just the one loss and in good form.  Two teams enter, one team leave.  With no further adieu, we present to you Gateway v ACH.
LAST FIVE GAMES HEAD-TO-HEAD
6/8/2018:  Gateway 60 d ACH 31
25/6/2018:  ACH 59 d Gateway 45 (grand final)
14/5/2018:  Gateway 50 ACH 38
30/4/2018:  Gateway 52 d ACH 31
9/4/2018:  Gateway 35 drew ACH 35
OUR PREDICTION
We don't know.  Any time a team is without six players, it's anyone's guess as to how the game will play out.  All bigs and they're gone.  All smalls and they're gone.  Biggie Smalls and it'll be an interesting night and if you haven't worked it out yet, we think that's a funny joke and we'll continue to use it forever and ever, Amen.  Both teams have shown enough this season to suggest they'll be around at the business end of the season but each week that passes by shows ACH getting quicker and more confident, whilst a level of general apathy and drowsy malaise proportional to their increasing slothness suggests otherwise for the Thunder.  Can those approaching retirement keep up with those not yet playing at their peak?  Father Time remains undefeated and for one of these teams, they'll slip out of the top two after tonight.  Our tip?  We love nothing more than stirring up the Thunder players with a well-timed tip for the other team and tonight is no exception.  ACH by 12.  Let's hope not though.  Nervous times, nervous times.
---
Happy Birthday to our New Zealand cousin
September 9, 2018
It's the 9th of September and that can mean only one thing - it's the Thunder's New Zealand cousin's birthday.  28 years older than the Thunder's youngest players, The Jackal claimed his sole Jultopia premiership at 2007 Jultopia Gawler, fracturing his ankle with seconds remaining on the clock as South Australia held on for a narrow win, their 5th straight of what would ultimately be eight straight titles.  BT moved to New Zealand in the hope of appearing alongside Ricky Baker in Deadpool 2 but alas, had to settle for life as a Bruce Willis lookalike (see picture above).  From everyone at leaguelineup.com and the Thunder, we wish BT a very Happy Birthday and look forward to getting over to New Zealand sometime soon.
PS.  It'd be remiss of us to not briefly mention Daniel and Jonty Smith too.  Happy Birthday boys!
---
"Stop obesity" by Joshua D Smith
September 8, 2018
Do you know what obesity is?  We visited Joshua D Smith's website at https://joshuadsmith.wixsite.com/stop-obesity/what-is-obesity and he told us that … obesity is technically when someone doesn't eat healthy and becomes obese, which pretty much means Extremely Overweight.  This can usually lead to things such as:  Heart Disease, Diabetes and things like that that generally lead to them having a shorter life span and can usually end up dying because of it.  As you can probably tell that it is a big issue around the world.  In quite a lot of hospitals, they have had to get specialists for Heart disease and Diabetes because of Obesity which is making the Hospitals have less and less money to spend on other things.
Super definition that.  You should visit his website and check out the whole website he's presenting to his school this week.  Bravo Joshua D Smith, bravo.  A real future in the medical industry or at least we hope so.  Will sure help the Thunder with those knee and hip replacements not too far away.  Good times, good times.
---