GPYFA FAMILY, 
Over the past 8 weeks we have been hit with a pandemic across the nation known as COVID-19.  There have been many who have died,  been seriously I'll and some who still battling to get over symptoms. As a youth football and cheerleading league our normal activities of practice and play has been put on hold until the nation decides what's best going forward. 
As the league President, I ask that we be patient as we get updates on the status of sports for 2020. I pray that you and your families are  ok and may God continue to bless each of you doing this difficult time that we are struggling to deal with. As updates come in on the status of our season I will update the league and community. I will keep each of you in my prayers and may God continue to bless you and your families. 
Ira
GPYFA 
League President 
---
I just wanted to check on everyone to make sure everyone is during ok.. I know we are in a tough time and some might not be able to work due the COVID-19.  Please know that this too will pass. Stay safe and take care of your families. If you dont have to go out stay at home. May God bless each of you.
If I can help in any way please let me know.
---
*****signups cancelled*****


Out of an abundance of caution, signups scheduled for this Saturday have been cancelled. We will reschedule for a later date. 
We Would Love for You to be a GPYFA Player!
For more information on our Football Program or if you can coach during the  2020 season, please contact :
Ira Carter - 214-538-1413
Lou Martinez - 214-450-2127
Mike Steimenz - 817-807-7362
---
Text Alerts from the GPYFA Now Available!
There is now the option to sign-up for text alerts from the league. Important messages like game cancellations or postponements will be sent via text message as well as other methods provided enough parents register for this service. Sign-up today using the link below the menu on the left side of our website.
---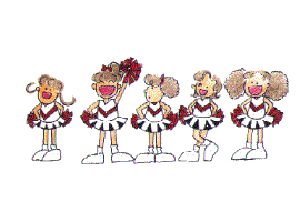 For Cheer information : click on www.gpyfacheer.net