Program Updates!
November 8, 2019
There will be 2 programs offered this fall/winter:

We will be updating our site with all NJ state and EH/FP health guidelines, and following our high level of hygiene.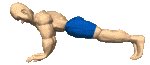 From Nov 9 through Dec 9 there will be a 2 day/week conditioning program offered.
If there is any cancellation due to health guidelines, appropriate refunds (less processing fee will be made).
Details here >
https://www.leaguelineup.com/myll_login.asp?url=hanoverparkyouthwrestling&nw=1
Our normal wrestling program will have a delayed start in December. All details will come as the township/state begin to roll out the current guidelines as of 10/12/20. If there is any cancellation due to health guidelines, appropriate refunds (less processing fee will be made).
For 1st-8th Grade - Program Shirts/Shorts are provided, however moving forward there will be an additional singlet fee of $60 when the season begins. This singlet will be yours to keep.
Details here > 
 https://www.leaguelineup.com/myll_login.asp?url=hanoverparkyouthwrestling&nw=1
We would like to recognize our year end sponsors and if you have the need or ability to support them, please do so!
Lexus of Englewood
Sorrento Bakery
Culligan of New Jersey - Zane Fillipone (West Orange)
Charles Alvarez - Attorney at Law - Bloomfield, NJ
---
Our program mission is to promote the sport of wrestling in the district, and to train our wrestlers to succeed at a progressively competitive level. 
Currently 3 levels of instruction and teams are structured. 
King of the Mat League:
Beginner level including grades K-3. This level is focused solely on teaching the most basic skills and conditioning in a fully supervised format. Generally this group has no more than 2 years experienced and is focused on the beginner level. Practices are usually Tuesday/Thursday and available Saturday jamboree style simulated matches with neighboring towns. This level is focused to make the sport fun, while learning the basis for the first 2 years.
Junior Varsity/Future stars:
For those with over 3 years experience, this will be the kids' first exposure to competitive wrestling, with some tournament participation. There will be similar years experience matches, as well as tournaments. This group will have practices 3 nights per week, as well as Saturday matches and/or some evening matches locally. The goal of this group is to provide the next level instruction with focus on winning combinations and multiple moves to be prepared for match style competition. 
Varsity level:
Our highest level competition will usually have wrestlers that are in the program or trained for at least 4 years and understand all basics while being able to manage match situations. The instruction is excelled for team competition and individual tournaments. Competition is more intense and hard word an dedication will lead to success. 
---
Frequently asked questions:
All full details will be updated further at parent meeting and via this website.
Clothing: NO Street clothes - no jeans, zippered clothes or hoods allowed. T-Shirt, shorts/sweats are ideal
Later in season wrestlers will be given singlets and T-Shirts/shorts as team uniforms
Wrestling shoes and headgear are required, no barefeet or street shoes allowed in the room. Dicks/Modells/Amazon have both in stock.
Practice Schedule: 
K-2 group usually practices twice per week and jamborees on Saturday morning (Tues/Thurs practice) - Practices held at Camp Hope, East Hanover.
Parents usually stay for practices, coaches cannot oversee children who need restroom, etc.
Varsity/JV - Practices are 3x per week, with schedule TBD, matches either on weeknights, and Saturdays. Practices held at either Hanover Park High School or Camp Hope East Hanover.
Rules of wrestling:
Cleanliness is critical - if your child is sick or has a skin infection, please keep them home. No need to get the entire group sick.
Be sure to shower within 1 hour after practices and ONLY wear wrestling shoes in the wrestling room - they are not streetwear.
The wrestling room is cleaned before each practice and we ask that no toys, sharp objects or food is brought in.
Wrestlers and coaches are the only one in the room during practice, but we do keep the door open. Parents usually bring some chairs for the hallways:)
Signup for Alerts
Get important messages from Hanover Park Youth Wrestling by Text & Email