WELCOME TO THE BIRTHPLACE OF BABE RUTH BASEBALL
PROUD HOME OF THE 2018 13 YO Southern NJ State Champions!
KILLARNEY'S - 2019 LEAGUE CHAMPIONS
PROUD HOME OF THE 2017 14 YO Mid-Atlantic Regional Champions!
HAMILTON BABE RUTH EST. 1951

---
SNJ 14 YO Tournament - 2019
---
---
Historical Bonacci Field @ Switlik Park. 
"The Birthplace of Babe Ruth Baseball."
 (Volunteer Run)
---
* * * 2019 CHAMPIONS * * * 
KILLARNEY"S PUB
---
 * * * 2019 Runner-Up * * *
Villa Mannino
---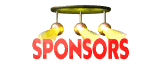 Be part of the TEAM and be a sponsor at Hamilton/Northern Babe Ruth
Should you choose to become a supporter not only will you benefit from the exposure of our audience, you will also help our players, our program and our community at large.
For more information contact Jamie Petersohn - Jpetersohn14@yahoo.com
or CLICK HERE
---
Little Bigger League Celebrates 67th Anniversary at Switlik Park
Original Members of Little Bigger League from 1951 gathered at Switlik Park Monday Night (5/14/2018).  Little Bigger League would go on to be known as Babe Ruth Baseball League in 1954.
---
2017 Mid-Atlantic Regional Champions
---
---
KEVIN MEYERS - The Voice of Switlik Park
Kevin Meyers in action during our 13U District 1 Tournament (2016). 
---
Hamilton Babe Ruth is "THE BIRTHPLACE OF BABE RUTH BASEBALL"
CELEBRATING 68 YEARS OF BASEBALL
---
---
---

Questions: email us at Hamiltonbaberuth@gmail.com
Sunday, October 20, 2019
FALL BALL (USABL)
Hamilton A's Gold (12u) @ Spartan Nation
11:00am
POSITION/TBD @ Hamilton A's 16u
2:00pm
View Full Schedule
Field Status
Bonacci Field @ Switlik Park
Georgetown Park (Columbus)
Signup for Alerts
Get important messages from Hamilton/Northern Burlington Babe Ruth by Text & Email