WELCOME TO THE BIRTHPLACE OF BABE RUTH BASEBALL
PROUD HOME OF THE 2018 13 YO Southern NJ State Champions!
KILLARNEY'S - 2019 LEAGUE CHAMPIONS
PROUD HOME OF THE 2017 14 YO Mid-Atlantic Regional Champions!
HAMILTON BABE RUTH EST. 1951

---
>>> UPDATE ON COVID-19 <<<
Friday, March 28th - 11:45am
Due to concerns surrounding the Coronavirus (COVID-19) and in accordance with the guidance from the Centers for Disease Control and Prevention and other health authorities, Hamilton/Northern Burlington Babe Ruth will be suspending all practices and league activites at this time. 
Our Cage and Complex will remain closed until further notice.
Our E-Board will continue to monitor the situation and provide updates.   
Thank you ~ HNB E-Board
---
Hamilton Northern Burlington
T B A
---
~ FIELD DUTY INFO ~

Field duty dates
March 14th - 9am ~ 1pm - POSTPONED
 For this weekend's detail we will be working on leaf removal from the field and complex area.  Cleaning and preparing the kitchen.  Hanging the windscreen on the OF fence.
*** Please bring leaf blowers, rakes, and gloves*** 
March 21st - 9am ~ 1pm - POSTPONED
March 28th - 9am ~ 1pm -POSTPONED
Additional information will be posted a few days prior to each date.
---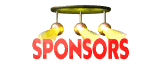 Be part of the TEAM and be a sponsor at Hamilton/Northern Babe Ruth
Should you choose to become a supporter not only will you benefit from the exposure of our audience, you will also help our players, our program and our community at large.
WE ARE A 501c3 NONPROFIT ORGANIZATION
For more information contact Jamie Petersohn - Jpetersohn14@yahoo.com
or CLICK HERE
---
HAMITLON CAGE LIGHTS UPGRADED TO LED LIGHTING!
HNB would like to thank Brett Marini & Xavier Rodriguez for installing the lights, RAB Lighting for such a generous discount.  We would also like to thank Kevin Meara and his City of Angels for their continued support. 
---
SNJ 14 YO Tournament - 2019
---
Historical Bonacci Field @ Switlik Park. 
"The Birthplace of Babe Ruth Baseball."
 (Volunteer Run)
---
Little Bigger League Celebrates 67th Anniversary at Switlik Park
Original Members of Little Bigger League from 1951 gathered at Switlik Park Monday Night (5/14/2018).  Little Bigger League would go on to be known as Babe Ruth Baseball League in 1954.
---
2017 Mid-Atlantic Regional Champions
---
---
KEVIN MEYERS - The Voice of Switlik Park
Kevin Meyers in action during our 13U District 1 Tournament (2016). 
---
Hamilton Babe Ruth is "THE BIRTHPLACE OF BABE RUTH BASEBALL"
CELEBRATING 69 YEARS OF BASEBALL
---
---
---

Questions: email us at Hamiltonbaberuth@gmail.com
Field Status
Batting Cage (Hamilton)
Bonacci Field @ Switlik Park
Civic Club Batting Cage (Columbus)
Georgetown Park (Columbus)
Signup for Alerts
Get important messages from Hamilton/Northern Burlington Babe Ruth by Text & Email