All games are at Victoria Square.
2012 games are July 6-7-8
So mark your calendars.
Tournament CANCELLED due to COVID19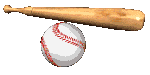 The 2020 Heart of Unionville IS CANCELLED DUE TO COVID19

Our Tournament Chairperson in 2020 is Karine Huffman.

Team entry fee is $600 with a maximum of 14 players, plus a scorekeeper. 2 players may come from 'outside', and the remainder must have previously played in the Heart, or play in either LOURL or ULSPL. Please get your cheque and player registration form to Karine by JUNE 6th, 2020.

Games will be played Friday evening and Saturday with the playoffs on Sunday.  All games will be played at Victoria Square.

Please see a member of the executive if you have any questions, Karine H, Lisa C, Sharon G, Roseanne S, Marie D, or Sheri R.



LUNCH
Contact Karine if you have special dietary needs.

Saturday Lunch will be provided and is included with your registration fee and is catered.


---
What is the Heart?

Started in 1993 by Beth Ambrose and Beth Ferguson and a few of their friends, this tournament used to be played in conjunction with the Men's Pride of Unionville on the same diamond.
As popularity of the tournament grew, it was moved to it's own venue at Victoria Square in 1994 and has remained there ever since.


---
50/50 draw this year in support of the Heart and Stroke Foundation

We will be running a 50/50 draw in support of the Heart and Stroke foundation.
1 for $3
2 for $5
5 for $10
15 for $20

 1/2 will be donated to the Heart and Stroke Foundation and the other 1/2 divided into 3 cash prizes.
 Thanks to all who participated!!!
---
Team Skills competition
TEAM TURBO TOSS
- Each team consists of 10 throwers.
- They will be positioned in a semi- circle behind a yellow cord in the in-field diamond.
- Each player will be given 10 balls to throw.( A team total of 100 balls)
- A bin(s) will be stationed at home plate.
- At the blow of a whistle all 10 players will have 45 seconds to throw as many of their assigned balls into the bin(s).
- At the 45 second mark a final whistle will blow.
- All balls still in the air on route to the target count.
- Any balls thrown after the final whistle do not count.
- Judges will count​ all balls that land successfully in the bin(s)
- The Team with the most balls will win a cash prize of $100. 

- Second place wins $75. cash 

- Third place wins $50.-

---
2018 Champions - Get Rec'd with runner-up Diamond Divas
---
2018 MVP-Joanna Gregory
---
2018 Semi Finalists- Big Knockers and Benchwarmers
---
Executive

The Heart Executive members are:
Karine Huffman (Chair)
Lisa Cabrelli
Marie Dorey
Sharon Gayman
Sheri Rowe
RoseAnne Sacceraccia.
---
Line Up Form

Blank Line Up Sheets
Download your line up sheets from here.
---
Rules for Team Submissions

Rules for Team Submissions
Here is the guide line on how to submit a team.

Contact Karine Huffman if you have any questions.
---
Tournament Rules

Rules for the Heart
Rules not listed here will default to the SPN rules.

Please read them carefully and make sure all team members are aware of the rules.


2019 exception is that not all teams will play on Sunday, due to the 6 team schedule.
---
2019 Schedule
Due to the tournament only having 6 teams, the schedule format is different this year.
Lunch will be served from 11:30 to 12:30 and we encourage you to grab your teammate's lunch if they happen to be absent over the lunch period, for whatever reason. Please notify Karine
IMMEDIATELY should one of your players have dietary restrictions (i.e. dairy free, vegetarian etc) and we will do our best to accommodate. 
As always, water will be provided via 2 large jugs, one placed near each diamond on Saturday and Sunday.  Please bring a refillable water bottle.
During the lunch period, the skills competition will also take place. 
Games are numbered 1 through 14.  Follow the schedule to find when your second, third, etc. games will be.
Team 1 - Get Rec'd
Team 2 - Classy Cleats 
Team 3 - Big Knockers 
Team 4 - Diamond Divas
Team 5 - Twisted Yayas 
Team 6 - Benchwarmers 
Friday 
6:30 North - 1 vs 4
6:30 South - 2 vs 5
8:00 North - 3 vs 6
Saturday 
9:30 South - 1 vs 5
9:30 North - 2 vs 6
11:00 South - 1 vs 6
 11:00 North - 3 vs 4
Lunch and skills competition 11:30-12:30
1:30 South - 2 vs 4
1:30 North - 3 vs 5
*Teams are then reseeded 
A) 3:00 North - 3rd place vs 6th place 
B) 3:00 South - 4th place vs 5th place 
1st and 2nd place teams get a bye to Sunday 
Sunday
Semi Finals 
C) 10:00 South - winner of game A) vs 2nd place team
 D) 10:00 North - winner of game B) vs 1st place team 
Championship finals 
11:30 North - winner of game C) vs winner of game D)
.
Rain schedule for 6 teams.
If BOTH Friday evening's games are rained out, we will follow this schedule on Saturday, using the same diamonds as in the original schedule.

Sat 09:00 am (Friday night 6:30 PM games)
Sat 10:30 am (Friday night 8:00 PM game)


12:00-1:30 lunch and skills
Sat 12:00 am (Saturday 9:30 games)
Sat 2:00 pm (Saturday 11:00 games)
Sat 3:30 pm (Saturday 1:30 games)

Sun 9:00 am (Saturday 3:00 games)
Sun 10:30 am (semis)
Sun 12:00 pm (finals)



If only ONE game is rained out on Friday evening, we will follow this schedule on Saturday, using the same diamonds in the original schedule

Sat 09:00 am (Friday night rain out teams)
Sat 10:30 am (Saturday 9:30 games)
Lunch and skills 12:00 to 1:30

Sat 1:30 am (Saturday 11:00 games)

Sat 03:00 pm (Saturday 1:30 games)
Sat 04:30 pm (Saturday 3:00 games)