We Love Softball!
LIKE us on Facebook!
Girls Fastpitch for Grades K-9
Helena Girls Softball Association
2020 USA Softball of Montana Girls State JO Tournament:
Important Update
We are very sad to bring some very unfortunate news. Because of other recent events in the county and state the Lewis and Clark County Health Board in consultation with the County Attorney passed a resolution limiting all events to less than 250 people. This impacted the state tournament. We were informed late this afternoon that despite our hard work and effort to meet all requirements the size of our event comes under the new resolution and was too big. We have to call off the tournament. This is not how we wanted the season to end. Up until this afternoon we and the county people we worked with wanted us to be successful. But other circumstances impacted our ability to host. We are disappointed. I know everyone was excited about a state tournament. We had great plans. We know this whole season has been tough. We did get to play. We will play again. Thanks to everyone who helped. Everyone stay healthy. This was beyond our control.
Thank you to everyone who supported HGSA hosting State.

Follow your team on Tourney Machine for updated brackets
https://tourneymachine.com/Public/Results/Tournament.aspx?IDTournament=h202007071413405602a73397dac7f43
Lewis and Clark County Response to State Tournament Plan
Based on our review of the plan submitted, we have determined this inherently social event may be managed to facilitate adequate physical distancing through social engineering and other controls, as proposed.  Importantly, this determination assumes you are able to fully operationalize your plan to ensure adequate physical distancing is maintained during all aspects of the event and at all times.  
Please be advised, if the event is held and you lose control of the event at any time and adequate physical distancing is compromised, the event must be shut down to protect the public's health.
This tournament will be a model for youth sports in Montana.  Please help us succeed.
Below is the plan that was submitted.
State Junior Olympic Softball Tournament 2020 COVID-19 Plan
The Helena Girls Softball Association is hosting the USA Softball of Montana Junior Olympic State Tournament on July 10-12 at Batch, Centennial, Northwest and Mihelich fields.  All games are outdoors and the game of softball lends itself to social distancing. This tournament will be run under the same guidelines used this year for other tournaments and league games held in Helena.
There are two factors that need to be addressed during the game to mitigate the spread of the COVID-19 virus through contact: distance and duration.  Distancing between players and officials on the field during the game can be maintained to adhere to personal distancing.  The positioning of players and "no huddle" requirements are examples of such guidelines.  During a play the duration of closer distancing is minimal. Distancing of spectators will also need to be addressed.  By opening up outfield areas and ensuring spectators do not cluster on bleachers is key.
We are running this tournament in five divisions with different age groups at different locations.  We have reduced the number of games played by using a double-elimination format. There will be no pool play.  Games will be scheduled 2 hours apart to allow for teams to vacate fields in time for the next game to start without clustering.  Also, there is an "only one more inning after one hour twenty minutes" time limit.  Warm-ups will be held in areas away from other teams.
We have worked with the Helena Softball Association and fully intend on following their guidelines previously submitted to the county and city.  We have posted signs at all fields and informed teams of the need for social distancing and sanitation.  These teams have played under these guidelines for over a month and are familiar with the requirements.  We will also be providing over 200 new in wrapper game balls for the tournament.   Each team will sanitize the ball each half inning.  Dugouts are sanitized between games.  It is our goal to work with local health and park departments to reduce risk to players, umpires, families and fans during the COVID-19 pandemic. 
The guidelines are presented to each team. If any teams, players or umpires are unable to meet these guidelines, then we ask them not participate until they are either able to or COVID-19 restrictions have been lifted.  As mentioned previously the teams have played under these guidelines.  Helena hosted the Capitol City Classic Junior Olympic Softball Tournament this year and was successful in implementing the guidelines under Phase II.  The state tournament will have fewer games.
Players, parents and coaches understand that if any player or coach tests positive for COVID-19, then contact tracing will follow.  Depending on the duration and proximity of contact other players may be required to be quarantined and tested.
These guidelines will be shared with teams and posted on our tournament website
Safeguards: 
·         Whenever possible, social distance 6' for all players and spectators. 
·         Wash your hands with soap and water or use hand sanitizer, especially after touching frequently used items. 
·         Players should sanitize their hands as often as possible. Avoid touching your face. 
·         Sneeze or cough into a tissue, or the inside of your elbow.  
·         Disinfect frequently used items and surfaces, as much as possible.  
·        When social distancing cannot be maintained then face coverings are strongly urged by players and spectators to protect other players and spectators. 
·       People who feel sick, have a fever of 100.4 or greater, or have other COVID-19 symptoms should stay home.  
·       Other equipment (bats, helmets, tees, etc…) should be cleaned with disinfectant after use, before another player uses that piece of equipment. If possible, players should bring their own helmets and bats for their personal use. 
·         Any surfaces that were contacted should be cleaned and sanitized during or after play. 
·         No huddles or "high fives". 
·         Keep a list of players/coaches/others in case tracing is required. 
·        Groupings are limited to 50 people or less unless we can ensure social distancing.  The separation of the fields and the spacing of spectators along the fence lines will help ensure social distancing and limit group size.  Since there is open space around all fields, it provides an environment for social distancing. 
·        Teams waiting for games should follow 6 foot social distancing guidelines.
·        Teams should not enter the dugout until the other team exits.  
·        Social distancing for players and spectators in bleachers; fans are encouraged to bring chairs rather than sit in bleachers. 
·       All food related garbage must be discarded in garbage cans only! Don't leave in dugouts. 
·       No sunflower seeds.  Please refrain from spitting.  
·       Any surfaces that were contacted should be cleaned and sanitized during and after the game.
·       Keep a list of players/coaches/others is required. Managers to keep a record of players names (first and last) in case contact tracing is required (normal roster/scorebook is sufficient). 
·       Umpires need to have and use their own hand sanitizer. 
·       Wash your hands before and after each game and use hand sanitizer.
·       Do not touch your face or go to your mouth with fingers.
·       Teams are responsible for sanitizing shared equipment.
·       Batters' gloves are recommended but also need to be sanitized.  Teams to provide sanitizing materials. 
·       Limit the number of people in a dugout at a time - balance of players behind the fence.  Social distancing must be maintained at all times and no physical contact or touching. Team managers should emphasize these guidelines. 
·       No team huddles.  No high-fives.  If there is contact, then sanitize hands. Communication with team must uphold social distancing.  
·       Pre-game coin flip - umpire and captains to maintain 6 feet distancing. No handshakes.  
·       Players involved in any contact should sanitize hands, arms, face, etc. as soon as possible.  
·       No licking of fingers and wiping them off. 
·       It is highly recommended that team personnel carry hand sanitizers and disinfectant wipes to use before, during and after games. It is recommended that the player picking up the bat after it is used wipe down the bat after each use.
·       Refrain from sharing equipment in general as much as possible. Other equipment (bats, helmets, tees, etc…) should be cleaned with disinfectant after use, before another player uses that piece of equipment. If possible, players should bring their own helmets and bats for their personal use. 
·        Base coaches must stay 6 feet from a batter/runner during or after suspension of play.
·       Tables have been removed to help ensure social distancing and less surface contact.
·       Drinking fountains will be inoperable. 
·       Bathrooms/Portable Toilets will be sprayed and wiped down on a frequent basis throughout the day.  Sanitizing solutions, soap and/or water will be provided.  
-------------------------------------------------------------------------------------------------------------------

The local health department is helping us meet the necessary requirements. We are a go. Our requirements which we have with our plan meet their standards. We just need to be mindful of the need for social distancing and keeping our groups small by spacing around the fields and other areas. It is up to everyone to keep control of the event.  


The brackets are on our Facebook page and will be on tourney machine. There are 82 total teams. 
10U - 12 teams
12U - 24 teams
14U - 25 teams
16U - 10 teams
18U - 11 teams. 
Games are set to start Friday morning at 11:00 am. 



2020 USA Softball of Montana Girls State JO Tournament  
Tournament Directors: 
Don Bartsch and Ryan Schulte 
Format:
Double elimination brackets
Games Start Friday July 10.  No loser out game will be played prior to Saturday.
Entry Fee is $325 made to HGSA.
NO GATE FEES WILL BE CHARGED
State tournament rosters and entry fees are due to the team's local District Commissioner by 6:00 p.m. the Friday before the tournament begins. The local commissioner will notify the state tournament host (Don Bartsch or Jim Pellegrini) by 10:00 p.m. that Friday. All teams should be confirmed one week before the start of the tournament.  The local commissioner or designee sends rosters and fees to either Don Bartsch or Jim Pellegrini.  When local commissioner notifies Helena of teams we will let them know where to send materials.  Rosters are to be official USA Softball Rosters from Register USA Softball (online).  If parents have signed a different form just attach that form to printed online roster.
Coaches:
USA Softball Bylaws require Junior Olympic teams to have two ACE Certified Coaches registered for their team. All other adults who will be on the field or in the dugout must have completed a current USA Softball background check.


Camping:
** Camping will be allowed at Batch Fields , Ryan Field  (Helena Babe Ruth Complex) and the Fairgrounds, please call 406-457-8516 to reserve the fairgrounds.  No camping is allowed at Centennial Fields by the YMCA, Helena High and NW Park.
No open fires or fireworks are allowed (Per City of Helena) and quite time must be observed after dusk/dark.
Please make sure your camp areas are cleaned up before leaving and that garbage is properly disposed of.
Field Locations: (click here) Google Map
Field Names
B = Batch Fields / Headquarters
C = Centennial Fields (new fields by the YMCA)
NW = Northwest Fields
A special thank you to the MBP Softball Club and the Helltown Bombfest tournament for your $1,000 donation to HGSA!  Thank you for supporting Helena youth programs. 
*HGSA Board Meeting*
--Postponed--
 Location:
Muni's Sports Grille at Bill Roberts
2201 N Benton Ave
 Helena, Montana
Please come join us for the 2020 HGSA season. Come ask questions and see what you can do to help Girls Fastpitch continue to grow and be successful in Helena Area.
2020 League Info:
Rookies: K-2nd grades- $35 due by 4/15/2020
Minors: 3rd: 4th grades- $55 due by 3/1/2020,  $75 after 3/1/2020
Majors: 5th-6th grades- $60 due by 3/1/2020, $80 after 3/1/2020
Seniors: 7th-9th grades- $65 due by 3/1/2020, $85 after 3/1/2020
All Players in Major and Senior Divisions must attend draft for their appropriate grade.
---
                  2019 HGSA 

                                      
             Minors 

            Majors

            Seniors

Champions - Napa
Champions - The Wreck Room
 Champions - Rivals Athletics

Runners - Up

 -

 Exchange Club


Runners - Up

 -

 MAC Tools
 

Runners - Up

 -

 Big Sky Fireworks 
---

Helena Girls Softball Association | Promote Your Page Too
Tell all your friends about HGSA on Facebook!
---
                                                               Support Our Sponsors 
   Peak Physical Therapy                                               Morrison-Maierle Systems
   Bob's Valley Market                                                             Opportunity Bank 
   Buffalo Wild Wings                                                               NAPA
   Capital City Optimist                                                        Helena Exchange Club 
   Rivals Athletics                                                                    Willow & Birch
   Stockman Bank                                                                     The Wreck Room 
   First Interstate Bank                                                     Universal Athletic Service
   Gold Rush Electric                                                                Valley Bank
  J&D Auto Sales                                                                       Party Plus       
  Big Sky Fireworks                                           Rocky Mountain Computer Supply
  Spieker Sprinkler                                                                    MAC Tools
Capital City Dry Wall                                                          Helltown Bombfest 
---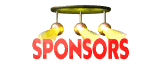 Many local businesses and organizations support the Helena Girls Softball Association.  We encourage you to support our sponsors and thank them for providing the funds that keep our league growing.  

Visit our SPONSOR PAGE  to see a list of all of our team and league sponsors. Many of the business names have links you can use to visit their websites.

Thank you for supporting our sponsors!
---
Bonnie Sue Heller Memorial Grant

The Helena Girls Softball Association established the Bonnie Sue Heller Memorial High School Senior Grant fund for the benefit of High School Senior girls who have participated in the HGSA program for at least two (2) seasons as a player or coach.

One (nonrenewable) Grant is awarded each year to support tuition and/or other expenses at a 2- or 4- Year College or University during the fall academic semester after graduation of that year. Priority is given to those girls who made HGSA a part of their lives season after season and girls interested in playing/coaching softball at a college or university level. 

Scholarship information and application packages will be made available on the HGSA website.
All scholarship applications are to be completed and sent to "Bonnie Sue Heller Memorial High School Senior Grant" in care of the HGSA post marked no later than February 15th, 2020.

2019 Bonnie Sue Heller Softball Grant Application
---
Signup for Alerts
Get important messages from Helena Girls Softball Association by Text & Email