We Love Softball!
LIKE us on Facebook!
Girls Fastpitch for Grades K-9
Helena Girls Softball Association
*HGSA Board Meeting*
Monday, January 6th at 6pm
Location:
Bill Robert Golf Course
Muni's Bar and Grill Meeting Room
2201 N. Benton Ave. Helena, MT 59601

Please, come join us for the 2020 HGSA season. Ask questions & see what you can do to help Girls Fastpitch continue to grow and be successful in Helena Area.
---
2020 Capital City Classic
June 19-21 
---
                  2019 HGSA 

                                      
             Minors 

            Majors

            Seniors

Champions - Napa
Champions - The Wreck Room
 Champions - Rivals Athletics

Runners - Up

 -

 Exchange Club


Runners - Up

 -

 MAC Tools
 

Runners - Up

 -

 Big Sky Fireworks 
---

Helena Girls Softball Association | Promote Your Page Too
Tell all your friends about HGSA on Facebook!
---
                                                               Support Our Sponsors 
   Peak Physical Therapy                                               Morrison-Maierle Systems
   Bob's Valley Market                                                             Opportunity Bank 
   Buffalo Wild Wings                                                               NAPA
   Capital City Optimist                                                        Helena Exchange Club 
   Rivals Athletics                                                                    Willow & Birch
   Stockman Bank                                                                     The Wreck Room 
   First Interstate Bank                                                     Universal Athletic Service
   Gold Rush Electric                                                                Valley Bank
  J&D Auto Sales                                                                       Party Plus       
  Big Sky Fireworks                                           Rocky Mountain Computer Supply
  Spieker Sprinkler 
---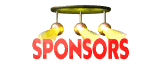 Many local businesses and organizations support the Helena Girls Softball Association.  We encourage you to support our sponsors and thank them for providing the funds that keep our league growing.  

Visit our SPONSOR PAGE  to see a list of all of our team and league sponsors. Many of the business names have links you can use to visit their websites.

Thank you for supporting our sponsors!
---
Bonnie Sue Heller Memorial Grant

The Helena Girls Softball Association established the Bonnie Sue Heller Memorial High School Senior Grant fund for the benefit of High School Senior girls who have participated in the HGSA program for at least two (2) seasons as a player or coach.

One (nonrenewable) Grant is awarded each year to support tuition and/or other expenses at a 2- or 4- Year College or University during the fall academic semester after graduation of that year. Priority is given to those girls who made HGSA a part of their lives season after season and girls interested in playing/coaching softball at a college or university level. 

Scholarship information and application packages will be made available on the HGSA website.
All scholarship applications are to be completed and sent to "Bonnie Sue Heller Memorial High School Senior Grant" in care of the HGSA post marked no later than February 15th, 2020.

2019 Bonnie Sue Heller Softball Grant Application
---
Signup for Alerts
Get important messages from Helena Girls Softball Association by Text & Email