Keystone Girls Softball League
2019 League Sign Up!
It's that time of year again!! The 2019 Softball Season is right around the corner. We are still registering for all of our Divisions:
Biddy (ages 5-7)

Ponytail (ages 8-10)

Minor (ages 11-14)

Major (ages 15-19)
Age is based on age as of December 31st of each year. Registration Fee is $50 for first child and second is only $25!!! Parents must participate in selling 50/50 raffle tickets at games and working concession stand and/or score board, OR volunteering to coach. This helps us keep the fees low for your and your children and softball in our community!!!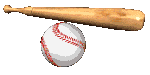 ---

Send us your Pictures
We'd love to see your pictures!  Please send us any pictures you may take of practices, games or even team ice cream trips (don't forget to included your team name & a description).  We will upload them to our website and our Facebook Pages.  You can send them to Stacy @ slocastro166@atlanticbb.net. Put Softball Pictures in the heading. 
Thank you everyone and have a great season!
---
KGSL is excited to welcome a familiar face as our new league pitching coach. Alyssa Fasolo will be taking over as the leagues pitching coach this season. Alyssa has been a part of KGSL for many years. She's the daughter of former league president, Dom Fasolo. She's come up through the divisions of the league as a player, transitioned into a coach in our minor division, and last season helped out as an umpire. Many of you will recognize Alyssa from her spending time working in our concession stand as well. Alyssa played her high school ball for Altoona and is currently a pitcher for the Juniata College softball team. 
Alyssa has been a huge help to me since taking over as president and I am very pleased to introduce her as our pitching coach. This season she will be our pitching coach, a minor division coach, backup umpire for the ponytail division, and I'm sure we'll be seeing her in the concession stand as usual. 
Please contact Alyssa to start your daughter's private lessons.  
Coach: Alyssa Fasolo
Rate: $20/hour 
---
Check out our Sponsor page!!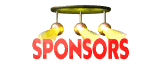 Become a league sponsor! Click on the "handouts" tab to the left and then choose the link to become a league sponsor! Print out the sponsorship form and mail it in with payment to KGSL, PO Box 1014, Altoona, PA 16603. 

We appreciate the support of our Sponsors!! Sponsors keep our registration fees low and help to offset the cost of field maintenance. We hope you will support our league and our young ladies with your business!! Thank You in advance!
---
League Documents now online!
January 30, 2018

Important league documents are now available for you on our website:
Registration Information

The KGSL League Constitution 

Ponytail By Laws

Minor By Laws

Major By Laws

Basic Rules 

Clearance information

Becoming a league sponsor 

Go to the MENU on the left hand side and click on the

HANDOUTS

tab.
---
We LOVE hearing from YOU!
January 14, 2017

Do you have a suggestion about the league? If so, we would love to hear from you. Please go to the Forum Page to provide any suggestions or ask any questions you may have regarding our league. 


Signup for Alerts
Get important messages from Keystone Girls Softball League by Text & Email