WE WILL DO WHATEVER IT TAKES !!!!!!!!!!!!!!!!!!!!!!!
2004 National League Division Champions; 14 STRAIGHT WINS And 2004 DISTRICT CHAMPIONS
Back To Back District Champions
2004 TTAS 8 Year Old Girls STATE CHAMPIONS (21-2 Overall Record)
Thanks to all of our sponsers, Golden Corral, Woodlands Construction & The Fairbanks Family
---
KOOL KATZ ROCK; EYE OF THE TIGER BABY!!!!!!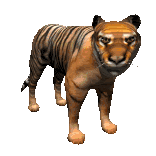 2 Time Division Champions (2003 & 2004)
2 Time Division Runner Up (2002 & 2005)
Back To Back District Championships (2003 & 2004)
2 Time District Runner UP (2002 & 2005)
2004 TTAS STATE CHAMPIONS
4 Consecutive State Appearances (2002, 2003, 2004, & 2005)
---
2002, 2003, 2004 and 2005 Combined Record
Four year combined record of 64 & 20
With A .762 All Time Winning Percentage
---
May 3, 2004 – 08:00 PM
The Kool Katz are Proud to present to you the 2004 Kool Katz Roster.
#22 Erin AKA "Scoop"
#3 Kelsie AKA "Bam Bam"
#4 Amy AKA "Rocket Girl"
#5 Morgan AKA "Pudge"
#6 Morgan AKA "M&M"
#21 Torrie AKA "Stretch"
#55 Summer AKA "Dodger"
#8 Lindsey
#1 Amanda
#10 Paisley AKA "Smiley"
#7 Sydney AKA "Wings"
#2 Alayna District and State Pickup Player
The Quest Begins...
All these girls have worked hard and are now ready to work together as a team of Coaches, Players and Parents. Now is the time to work towards our ultimate goal of our first Sate Championship. As a team we will
Defeand our Division Championship
. As a team we will defend our
District Championship
. Together as a team
"WE WILL GO TO LINDALE AND WIN THE FIRST EVER TTAS 8 AND UNDER STATE CHAMPIONSHIP"
. 2004 is the first year that the 8 under division has ever been recognized for post-season play and the 2004 KOOL KATZ are going to be the first to win it. We must work together. We must stay focused. We will be positive. A positive attitude leads to positivity and success; a negative attitude leads to negativity and failure. A journey of 1000 miles begins with the first step. Our first step will begin on May 3, 2004 at 8:00pm. We have to have fun and believe we can win and we will win.
Remember to always set new goals and work hard to meat or beat them and always be pround of your accomplishments, but never be satisfied, continue to reach for the stars and Never Ever Ever Give Up.
---
The Kool Katz Are The 2004 TTAS 8 Year Old Girls Modifide Pitch National League Champions (10-1)!!!!!!
We had been talking all fall about winning the 8 U State Championship and after going undefeated last year with a 13-0 regular season record we had high hopes for this season. Those high hopes came to quick end with our very first regular season game on May 3, 2004. After only 2 regular season losses in 2 years we lost our season opener 7-5 to the Whitehouse Stars. We struggled in every area from pitching, to batting, to fielding. Everything that could have gone wrong did, but by the end of the game we were coming alive. Unfortunately it was little to late. We regrouped and handed out 3 straight shutouts to the Troup Patriots (14-0), Whitehouse Hot Shots (21-0), And the Whitehouse Yellow Jackets (5-0). The next two games we did give up some runs but our bats and defense were just outstanding. We gave up only 3 runs in two games: (Bullard Fredrick 20-1 and Troup Titans 10-2). Our next five games were much like the last five. We allowed only 2 runs in five games with 3 shutouts: (Whitehouse Hot Shots 12-0, Bullard Alexander 12-0, and the last game of the season Bullard Fredrick 16-0). We gave up runs to the always-tough Chapelhill Firecrackers (3-1) and to Troup Patriots (11-1). After the season was over we had once again won our division and had the best overall record in the league and were heading back to our third straight district tournament and are one step closer to our all-time goal of winning our first State Championship.

Great Season Kool Katz, Way to go and let keep up the hard work for district and state.

Coach Cary

---

---

---
2004 TTAS 8 Year Old Girls Coach Pitch District Champions
July 8, 2004

Back Row: Coach Barry Enlow, Head Coach Cary Lambert, Coach Joe Worthington.
Middle Row: Summer Brown, Linsey Legler, Amanda Vandervorst, Torrie Maae, Morgan Fore.
Front Row: Paisley Cochran, Sydney Thering, Erin Lambert, Morgan Worthington, Kelsie Fairbanks, Amy Enlow, Alayna Glover
BACK TO BACK TTAS District Champions 2003 and 2004 (4-0)
On July 5 we set out to win our second straight district championship and to continue on to the State Tournament in Lindale. District was in Chandler this year and we were not sure how things would turn out. I was nervous and several other parents voiced to me they were nervous as well. Our first game was against a team from Elkhart called the Angels. During infield warm-ups the third base coach looked back at me and said "Hey coach take it easy on us". We won that game 14-0. Our next game was on Tuesday against the Yellow Jackets. We lost this toss and batted first. It looked like this game was going to be the tough game I thought it would be when they got three up and three down on us. Our girls turned up the heat and we went on the win 14-6. On Wednesday we were going into this game knowing if we won we would be in the championship game and guaranteed a return trip to the state tournament. We would be playing the Troup Titans and they with the help of two girls form Chaplehill played an outstanding game. Their defense was very good and we struggled a little. Our batting was off but we held on to win this one 8-7. On Thursday we found out we would be playing Troup again. After warming up we had a team huddle and I told the girls to just have fun because we were going to state no matte what. I told them that the pressure was on Troup because they had to beat us twice. They responded and we walked away with our second straight district Championship 14-4. Great Job Kool Katz!!!!! Lets keep it up in the State Tournament July 19. Be prepared to practice 2 or 3 day next week to get ready for State.
I am so Proud of this team you girls are absolutely Awesome!!!!!!!
---
2004 TTAS 8 Year Old Girls Coach Pitch State Champions
July 22, 2004
Back Row Left to right: Carl Cochran, Coach Barry Enlow, Coach Joe Worthington, Head Coach Cary Lambert, Coach Danice Lambert.
Middle: Summer Brown, Amanda Vandervorste, Alayna Glover, Amy Enlow, Kelsie Fairbanks.
Front: Morgan Fore, Morgan Worthington, Torrie Maae, Erin Lambert, Paisley Cochran, Syndney Theiring In Front. Not pictured Lindsey Legler
What an outstanding and exciting State Tournament. After Three Straight State Appearances we finally won the TTAS State Championship. You girls won your very first state tournament game against a team for Early Texas. It was a very hot day and we had some trouble staying cool. We hung on and took the win. Our second win came from an always-tough team from Rockdale. After trailing the whole game you girls came together and decided you were not going to loose. After some very tough defensive stands we got to the 6 inning only 3 runs down and at the bottom of our batting order. Those of you that batted at the bottom of the order came up big for us to keep our hopes alive. We were at the top of our order with two outs and needing 4 runs to win. The top of our order came up huge with great hits and outstanding base running from Torrie, Amy, Erin, Kelsie, and Morgan F to take the win by one run. Day two of state was terrible. We went into this game knowing if we won we would not get any less than third in state. This day was a very tense and stressful day. The girls knew something was up and could feel the stress from all the adults. After the game there were finger pointing and nothing but negative energy. We did not play to our potential and we lost to the West Twins. Wednesday was a day of reckoning, after a parent coaches meeting we regrouped, refocused and came together not only as a team but also as a family of players, coaches and parents. We played two outstanding games and won both, first against the Alba Bad Girls and then Winnsboro Marlins to insure ourselves no less than third place. These two wins also gave us a chance to avenge our first lose to the Twins on Thursday and we did just that to put ourselves into the Championship game. Now we just needed to beat the Rogers Survivors twice to bring home the championship. The problem was they won state last year in Belton and had 3/4 of their team returning. After beating the Twins at 6pm we had only a short break before playing Rogers at 8pm. We lost the toss and had to bat first and jumped out to a 5-2 lead and never looked back, beating Rogers 16-7 to force game two at 10pm. We had 30 minutes to strategize and prepare for the next game. Our girls were pumped and ready they had nothing to loose. They were relaxed and they were eating snow cones, climbing trees, spraying colored hair spray in each others hair and just having fun. The other team was intense and sat in a huddle for the whole 30 minutes. Game two started out much like game one, we lost the toss and jumped out to a 5-0 lead. The score eventually was tied at 5-5, but that was as close as Rogers would ever get. The Kool Katz took control of this game off of outstanding defense and batting. These two championship games were the most awesome defensive games I have ever seen these girls play. It was truly a magical night, one that was made for us. Winning was our destiny and no one could change that. We won the championship game convincingly 17-9 and took the State Championship from a very good Rogers's team. Not only did we win STATE, we won the first ever Championship for our age group. We did it the hard way, by winning 3 games in one night (6pm, 8pm and 10pm) and double dipping the defending state champions. My hats off to the whole KOOL KATZ TEAM. I knew you could do it and you did. I am so proud of this team. You are Awesome! Kool Katz Rock!!!
I Love everyone of these girls like a daughter, they make coaching easy.
Coach Cary
"Thats What I'm Talking about!, Right There!; Right There!; Yes!" 2004 TTAS Girls Coach Pitch State Champions "Way to go girls I told you you could do it!"
---
2004 State Bracket
Road To the State Championship
2004 State Tournament Bracket
---
The Kool Katz TTAS League Team is sponserd by:

Golden Corral
---
I would like to know who all visits this site. Thanks
---