Home of L & P Youth Sports & Recreation
Your one stop for Youth Sports in Lewiston & Porter
Click on a sport to find out how to register and get info!
Registration for 2020 Lewiston Baseball, Softball and Tee Ball is now OPEN!
February 22, 2020
Registration for Lewiston Baseball, Softball, and Tee Ball is now closed.  However, some spots still have openings!.  Please check below for spots open and coaches needed in
Division                                   Ages                      Days Games Are Played              SPOTS REMAINING/ COACHES NEEDED
Tee Ball (Year 1)             Age 4–5             Wednesday                                               /            

Tee Ball (Year 2)             Age 5–6             Wednesday                                               /               

Boys Starters                  Age 7–8             Tuesday and Friday                                   /  0        

Boys Minors*                  Age 9–10           Tuesday and Friday                                      

Girls Minors*                    Age 7–9             Wednesday and Friday                              /  0          
Boys Majors *                Age 11–12         Monday and Wednesday                              /  0     
Ponytails Girls *               Age 10 – 11        Tuesday and Thursday                               / 0 
Boys Seniors * *               Age 13 – 15        Monday and Wednesday                          /  

Girls Seniors **                 Age 12 – 14        Tuesday and Thursday                             / 
Girls Advanced*              Age 15-17           Monday and Wednesday                            

* These divisions require travel outside of Lewiston, but never outside of Niagara County
** These are divisions that start slightly later than the younger league divisions.  
Registration fee is $60 per child, $90 for two children, and a max of $120 for families of three or more for families that reside in the Towns of Lewiston or Porter.  For participants outside of the Towns of Lewiston or Porter, registration fee is $120 per child, $180 for two children, or $240 for families of three or more.  Tee Ball Registration is $30 per child or the smallest possible fee when combining with sibling registrations. 
Registration Deadline is April 3, 2020.  Any child who registers after April 3 will not be guaranteed a spot in the league.  All new registrants must provide a copy of their birth certificate.  Registrations can be mailed to Lewiston Recreation, PO Box 330, Lewiston, NY, 14092.  Registrations can also be brought to Lewiston Town Hall at 1375 Ridge Road, Lewiston between 830AM and 430PM.  All registrations must be enclosed in a sealed envelope.  Town Employees cannot accept registrations that are not sealed and addressed to Lewiston Recreation.  Checks should be made out to "Lewiston Youth Baseball". 
Practices begin in late April.  Opening Day will be in mid May for divisions under High School age, and after June 1 for Seniors Divisions.  Divisions with an * may include some travel to neighboring communities.
---
Baseball & Softball Season Information
February 20, 2019

Registration has begun!.
 Our website,      www.LewPortSports.com will soon be updated with all Game Schedules, Rosters, and Standings. 
PLEASE KEEP YOUR EYE ON THIS SITE for up to date information!
Boys Seniors and Girls Senior Advanced Teams game schedules do not start until after High School Spring sports have completed, usually on or around June 1.  .
ROSTERS - for all formed teams, including Tee Ball, are found by clicking on "Baseball/Softball", then "Teams".  Find your child's name.  To contact your coach, just click on the coaches name and an email address will pop up.  We are still adding some late registrations, so the rosters may not be 100% up to date, but we are doing our best to update.
TEE BALL - Usually begins the week of Opening Day (May 20th) with an initial practice or meeting with your team where the coaches meet the players and hand out uniforms.  Some coaches also choose to host this on Opening Day before pictures are taken.  Coaches have not receved rosters yet!
Uniforms will be handed out to teams the week before Opening Day (May 15-17) as they become available.  The League will be giving you a shirt, pants (or shorts) socks and a hat.  All coaches will line up their teams biggest to smallest and give out uniforms accordingly.  Your uniform will NOT BE A PERFECT FIT.  Pants are returned and reused every year.  It is recommended that you purchase new, gray pants for the year at any sporting goods store (Laux, Stuart Sports) or even Department Store (Target, Walmart), since used pants can often be stained. 
OPENING DAY and PICTURE DAY is Saturday, May 16.  There will be a brief introduction of teams and sponsors, free hot dogs, and bounce houses and obstacle courses for the kids until 2:30PM.  We hope you can bring out the entire family for a fun day for everybody before the season begins!  Picture Schedule will be as follows
Girls Ponytails (10-11) 10:30AM
Girls Minors (7-9) 10:45AM
Girls Seniors (12-14) 11:05AM
Tee Ball 1 (Mets, Cardinals, Giants) - 11:30AM
Tee Ball 1 (Nationals, Dodgers, D'Backs) - 11:45AM
Tee Ball 2 (A's, Angels) - 12:00PM
Tee Ball 2 (Yankees, Blue Jays) 12:15PM
Boys Starters (7-8) 12:30PM
Boys Minors (9-10) 1:00PM
Boys Majors (11-12) 1:15PM
Travel Teams (1:30PM) 
Rainouts during the season are unfortunately part of baseball.  If a day is rained out, the Recreation Department will update our Facebook page, www.Facebook.com/LewistonBaseball.com, and contact all of the coaches, who will then notify the team.  Decisions on rainouts are made at 4:50PM. Please do not call Town Hall, as 400 participants calling will clog vital phone lines.
Lewiston Baseball & Softball depends on funding from the Town of Lewiston Recreation Department but FUNCTIONS on volunteers and services provided by our citizens in the community.  If you haven't signed up to be a coach, please consider signing up to volunteer in the concession stand, or during the June and July Weekend Baseball and Softball Tournaments.  Game Officials and Scorekeepers are ALWAYS needed, as we bring in over 250 teams from all over the country to compete here in Lewiston.  To volunteer even an hour, please email Mike at dash3640@yahoo.com
Umpires in the league are mostly former or current Lewiston Baseball / Softball Players.  They are kids, and not expected to be perfect, just respectful and as knowledgeable of the rules as possible.  Each Umpire wears a shirt dedicated to Jonathon "JMill" Miller, an impressive young man and umpire taken away too soon.  On their shirts is the slogan "LBFODAT", which stands for JMill's motto, "Live by Faith, One Day at a Time". 
---
Town of Lewiston Now Hiring Winter Seasonal Help
November 1, 2017

The Town of Lewiston is now accepting applications both online and at Lewiston Town Hall for various seasonal positions for the Spring and Summerr season.
Please click on the Application for Employment on the top right hand side of the website to begin the application process.
 For a detailed description of each job, with age requirements, please click on
THIS LINK FOR JOB DESCRIPTIONS
---
Adult Swimming Program at Stella Niagara!
January 6, 2020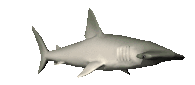 Town of Lewiston Sponsored Swim at Stella Niagara School
Program is Adults Only.  Participants enter through the "Mail Room Door" at the rear of the building nearest the back playground.  The programs are designed for a low impact aerobic workout.  *The pool tends to be very warm!
Lewiston Residents:   $2.00 fee / session   
Non - Residents:   $3.00 fee / session 
Winter / Spring Swim Schedule - 2020
Start Date :  January 7 and 9
                                                    TUESDAY & THURSDAY
ADULT LAP SWIM                      4:30 pm - 5:30 pm
ADULT WATER EXERCISE         5:30 pm - 6:30 pm
ADULT WATER EXERCISE         6:30 pm - 7:30 pm
NO swim March 31st - April 16th  (Easter Holiday
Resume April 21st and 23rd
Spring Swim ENDS June 11th