Welcome to the home of the
Middlesex Big Diamond League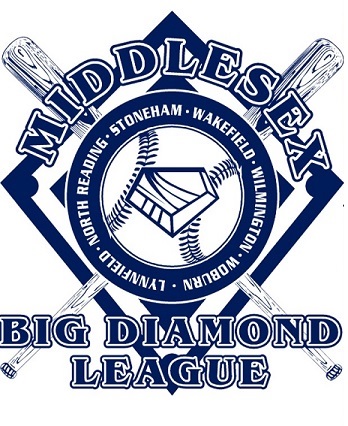 June 30, 2020 – 08:45 PM
The MBDL summer season is in full swing!
A quick look at the results page shows teams have played 3-5 games.  Would have hoped that everyone would have played a half dozen, but hopefully we'll be able to get in all the scheduled games over the second half of the season.  There are teams who have not entered their pitch tracking information, please keep this information up to date.
We hope everyone is following the COVID-19 protocols documented for Phase 3 and recently modified to require coaches and umpires to wear masks at all times during the games, and that require players to wear masks whenever they are on the bench.
---
Little League Requirements for Bats
Please be sure that all new bats for EVERY player have the USA Baseball logo or the BBCOR stamp. All Big Diamond division players are required to use BBCOR -3 bats. 
As of 1/1/18, only BBCOR bats or bats with the USA Baseball logo will be allowed in Little League baseball. 
Here is a helpful link about the bat standard change:http://www.littleleague.org/learn/equipment/baseballbatinfo.htm
---
PROCESS to REPORT SCORES & PITCH COUNTS
This needs to be done after EVERY game.
1.)  Go to the schedules page of the site
       a.)  Make sure you've selected the correct division and team, you should see your team's schedule
       b.)  Just above the heading "venue" there's a button to select "Report Scores".  Click on that button.
 2.)  Now there's a reporting screen
       a.)  Select the date of the game and the field
       b.)  Enter the secret password in the empty block and click the search button.
3.)   What you should see now is the information for that game
        a.)  Click on the blue text (Report Scores/Pitchers)
        b.)  Here you can enter the score and the pitch count.
        c.)  Make sure when you're done that you change the status of your game to "completed"