Sign up for Text / Email Alerts - - - Follow us on Facebook!
For Information on our Travel Programs, click on "Montgomery Baseball Travel Website"
2019 Spring Baseball & Softball
Registration is OPEN!
 Open to all boys and girls who reside in Montgomery, Rocky Hill and Princeton*!
CLICK HERE TO REGISTER TODAY
If you have any questions, please send an email to:
Baseball Program
Ryan Quillen (irishq@hotmail.com) or Eric Rossman (ericjrossman@gmail.com)
Softball program
Thomas Moore (tmoorenj@gmail.com) or Eric Rossman (ericjrossman@gmail.com)

 *Princeton residents ages 4 - 12 are eligible to play Montgomery Baseball under the Cal Ripken Charter.
*Princeton residents ages 13-18 are covered by the West Windsor Baseball Babe Ruth Charter and therefore are not permitted to play in Montgomery.

* Softball Program is associated with Babe Ruth Softball 
---
 2018 USA BASEBALL BAT STANDARDS NOW AVAILABLE!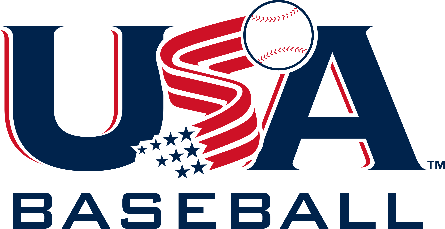 Starting in 2018, to be legal for play in Little League, Pony Baseball, Cal Ripken/Babe Ruth Baseball, AABC, AAU and Dixie Youth Baseball, your bat will need the USABat stamp on it.
Long story short, everyone who plays with the Montgomery Baseball League (league and tournament play) under the Babe Ruth/Cal Ripken Baseball chartered organization and the other organizations mentioned above will need to buy a new bat starting in 2018. These bats will perform like wood bats. Baseballs will likely not be hit as far with these bats, BUT the larger diameter barrel on the baseball bats can and will make the baseball easier to hit for many players. See the chart below and please feel free to visit http://www.baberuthleague.org/ for more information.
---
The 2018 Cougar Discount Cards are NOW AVAILABLE! Get great discounts at more than a dozen popular local merchants (and generous/loyal sponsors of Montgomery Baseball!).  It also helps raise money for Travel Baseball Tournaments. Cards are only $10.  Email us at montydiscount@yahoo.com for details (please put "COUGAR CARDS" in the Subject Line of the email).

---
 FOR THE LATEST UPDATES ON WEATHER & FIELD CONDITIONS:
The MBL Weather Hotlineis the primary source of
field information:

(908)359-4045

Sign up for
Text Alerts as a secondary source of
field information
Check out the


Hourly Weather Forecast

 for the
McKnight Baseball Complex
Free WiFi available at the
McKnight Baseball Complex!

SSID=MontgomeryBaseballLeague
Password=MBLguest
---
Reminder: The McKnight Baseball Complex is PRIVATE PROPERTY! 
The McKnight Baseball complex is PRIVATE PROPERTY.  It is not a public facility and is not associated with the Montgomery Township or Somerset County Parks systems.  The management and maintenance of this facility is funded by the Montgomery Baseball League (MBL) through registration fees, advertising, fund raising, and the generous donations of local residents and businesses. 
Use of the McKnight Baseball Complex is limited to individuals registered for current MBL programs and MBL-sponsored events and groups.  MBL reserves the right to permit or deny any individual and/or team access to the McKnight complex, including fields, batting cages, or concession, seating, and parking areas. 
Use of these facilities for private games, lessons, or training without written authorization from MBL is STRICTLY PROHIBITED.  Any unauthorized use of these facilities for such purposes is at the risk of the Trainer/Coach AND Trainee(s)/Player(s).  Any damage or injuries resulting from unauthorized use of these facilities will be the sole responsibility of Trainer/Coach.  Violators will be considered to be TRESPASSING and may be PROSECUTED. 
Any questions about this use-policy can be directed to any member of the MBL Board of Directors.  If you see unauthorized use of the McKnight Baseball Complex, please contact a member of the MBL Board of Directors or contact the Montgomery Township Police non-emergency number.  Thank you.

| | McKnight Field Status |
| --- | --- |
| | McKnight Complex - Field A |
| | McKnight Complex - Field B |
| | McKnight Complex - Field D |
| | McKnight Complex - Field E |
| | McKnight Complex - Field H |
| | Montgomery Park - Field 1 |
| | Montgomery Park - Field 2 |
| | Montgomery Park - Field 3 |
| | Van Horne 1 (closest to Parking Lot) |
| | Van Horne 2 (far field) |