ARE YOU READY FOR SOME FOOTBALL???
MID-BUCH DRAGONS ARE!!!!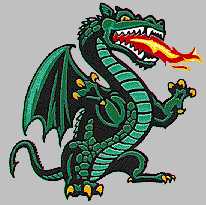 2017 League Sign Up's & Camp
July 17th, 18th, 19th & 20th  6pm-7:30pm Sign Ups
July 17th, 18th, & 19th 6pm-7:15pm Camp
Location: @ MB School around back by the practice fields.
The HS football team will be holding a camp for the youth from 6pm-7:15pm. The cost is $20 for camp & they receive a t-shirt. You sign up the first night of camp.
We will have league registration forms on hand or you can print these at the below website.
*We are required to have a COPY of your child's birth certificate (ALL Players) and they must have a current Sports Physical as well before they can start practice (3rd- 6th require the sports physical)*
Equipment Hand Out
Monday July 17th – 5th & 6th
Tuesday  July 18h - 3rd & 4th
Wednesday July 19th- Flag (K-2nd grade)