Want to be on a team where every kid plays? Join the Giants!!!
Want to coach some kids on how to become a good leader? You are in the right place!
WE ARE LOOKING FOR CHEERLEADER COACHES AND FOOTBALL COACHES
MEMBERS OF USA FOOTBALL HEADS UP
Giants 2018 Season is near!! - Practices Every Monday,Tuesday, and Thursday from 6:30 - 8:30 pm
Don't let your child sit on the sideline

THE 2018 SEASON IS HERE

The Mesquite Giants 2018 season is approching. We will began practice  on June 18.  We are signing up Football and Cheer participants between the ages of 5 to 12 years old. Our Practices will be held on Monday, Tuesdays, Thursdays from 6:30 pm to 8:30 pm. We are practicing at Town East Park located at 2525 John Glen Parkway Mesquite, TX. 75150, which is next to McDonald Middle School.
With the weather being extremely hot, we provide plenty of water and have certified coaches to train and supervise your child. All football coaches are certified with USA Football Heads Up program. The USA Football Heads Up Program is a national governing body for youth football sponsored by the NFL.  All coaches and volunteers must go through an extensive background check.
We have several positions open within our Cheerleaders Coaches, who will oversee the cheerleaders. These coaches will be responsible for all cheerleading events as well as practices and game day. All Cheerleader Coaches must be willing to complete a background check. 
We are looking for football coaches to join our staff. You must be willing to complete the background check and certification with the USA Football Heads Up Program. Whether you have experience or not, you just have to be willing to teach and mentor our young men and women, have fun with the kids and make it fun for them.
---
MISSION STATEMENT
"Our goal is to champion youth to grow personally, emotionally and spiritually. We also want to teach our kids the fundamentals of life through sportmanship and develop leadership skills. We will provide mentoring, community outreach and self development programs building leaders through athletics one child at a time."
---
About the GIANTS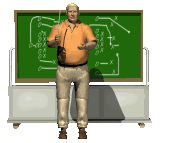 ---
The Mesquite Giants Youth Organization is an non profit organization 501(c)(3).  If you have any kids who want to participate in this GREAT organization be sure to have them visit this site and contact us. We want to make a difference in our community. Mesquite Giants Youth Organization is signing up football players ages 5-12 yrs and cheerleaders ages 4-12 yrs, from Mesquite, Balch Springs, Dallas, Garland and surrounding suburbs. No matter what area you live you can play with us. Once the roster fills up there will be no more added spaces. So bring your children to the BEST organization in the metroplex!! We believe in each child playing, so "IT'S ALL ABOUT THE KIDS" which is why each child WILL play. No matter what their skill level is they will be on the field. Contact anyone from the contact screen and any staff member will be glad to help you.
We also want the parents to be involved with there kids and work with the coaching staff to ensure your child has the best expericence possible. All coaches and volunteers go through an extensive background check prior to working with the kids.
---
---

Fees for football include registration fees and equipment usage. Fees for the Cheerleaders include pom poms, uniforms, shoes, socks, and hair bows. Cleats for football  are not included and the responsiblity of the parents. We request that the parents get black cleats. Payment plans are available! ALL FEEST ARE DUE JULY 16, 2018..
---
UPCOMING EVENTS
The Giants 2018 Football Season is fast approaching. 

We have spots available for all Football and Cheer participants.  Please bring your child out to the best youth organization in the DFW area. We also have cheerleader  and football coach positions available.
The Giants will be having a CAR WASH on Saturday 7/14/18 from 10am-2pm. We will be located at Wendy's 12415 Lake June Balch Springs 75180.
Also if you have not signed your child up yet you can sign them up at the car wash. Hurry before all of the spot are gone.