MEDFORD INVITATIONAL TOURNAMENT!
CHALLENGER DAY SCHEDULED for AUGUST 12TH!!!
JOIN US AS A BUSINESS PARTNER
BATTER UP for BILLY NIGHT JUNE 22nd
"EVERY CHILD DESERVES A WORLD SERIES" Sean O'Brien President Teamster Local 25
Welcome to the Home of
The Medford Invitational Tournament
GAME ON RAIN or SHINE
---
Dear Friends,
On behalf of the Medford Invitational Family, I want to invite you to take part in our signature event, the Twelfth Annual Challenger Day.  For more than a decade, this unique celebration of sports continues to grow.  Our team has been working hard all year to achieve a goal that this year's event is better then the last.  having seen the plans for this year, I am confident we are on target to achieve that goal.
The City of Malden will be rolling out the red carpet for our amazing Challenger Athletes, our local government leaders have teamed up with the generous support of the business community to make sure we are ready to honor and celebrate the all-stars.  the Challenger All-stars inspire all of us as they demonstrate the love they have for life and the energy that bring to the ball field despite the disabilities.
On Sunday August 12th, all the hard work and preparation come together in one of the greatest baseball games you will ever see as 75 superstars will take the field and play one inning of baseball.
I ask that you consider joining us that Sunday to join us in making lifetime memories for the children and for you. In exchange for this opportunity, we ask that you come to the park ready to work hard.  If you choose to be a volunteer we expect that all your focus is on the Challenger Athletes.  You may even sweat a little, but I promise you that at the end of the day, you will be thanking us for the chance to be a part of this celebration.
The pay is good too!  Everyone who participates will received a very generous amount of beautiful smiles!
Thank-you for your consideration and we hope to see you on August 12th. 
Best Regards,
Ron Giovino
President/CEO
The Medford Invitational Tournament
---
"CHALLENGER DAY is AUGUST 12th"
MEDFORD INVITATIONAL TOURNAMENT
PLAYER REGISTRATION @ 12:00PM
VOLUNTEERS NEEDED @ 11:45 AM
GAME ON !!!
Challenger Day is Sunday, August 12th...The MIT goal has always been to make each year better then the last.  After last year's game, we have a lot of work to do to make it better.  We have enlisted the help of some new amazing free agent volunteers, who's energy and positive attitude should help us go over the top again this year.
YOU DON'T WANT TO MISS THIS EVENT !!!
For more information on how to get involved and really make a difference, please call Ron @ 617-365-0524
---
SEE ALL THE MORE THAN $10,000 WORTH OF PRIZES
WE ARE MORE THAN READY FOR THE BIGGEST "BATTER UP FOR BILLY" NIGHT EVENT THIS FRIDAY NIGHT.
CLICK ON THE LINK BELOW...
https://www.youtube.com/watch?v=vQi21qnO9mE&feature=youtu.be
WHERE: ANTHONY'S of MALDEN
ADDRESS:  CANAL STREET
DATE:  JUNE 22
TIME:  7:00 PM
MUSIC, FOOD, FUN and $10,000 WORTH OF PRIZES !
TICKETS ARE $35 EACH AND CAN BE PURCHASED AT THE DOOR
---
DONATE OR PURCHASE YOUR Batter Up for Billy Tickets right here!
We are so excited to announce that you can now donate to the MIT to help us.
All you need to do is press the "DONATE" button and you will be connected to our Paypal Account where you can Purchase Tickets for The Batter Up For Billy Night Event on June 22nd at Anthony's in Malden.
This party includes a full buffet, great music, fun, and thousands of dollars in raffle prizes.
It is the Great Party Ever !!!
Tickets for the event are $35.00 each
If you can't make the event, we would ask that you consider a donation to our cause.
All proceeds go to the Medford Invitational Tournament's mission to help Children with mental and physical disabilities
PLEASE BE SURE TO INCLUDE YOUR NAME and how many tix you want
in the "SPECIAL INSTRUCTIONS" section when you make a payment.
Thank-you 
---
---
BATTER UP for BILLY NIGHT JUNE 22nd
The Medford Invitational Tournament once again invites you to the 5th Annual "Batter Up for Billy Night" to honor our friend,Billy Falasca.
Batter Up for Billy Night is the Greatest Party in Medford and is loaded with fun, food, drink, and prizes.
Best of all, the money raised on this great night goes to support the MIT Challenger Day event held this year on August 13th in Malden.
Without a day, this is "THE" event of the Summer!
For ticket information and how you can make a donation of prizes or cash, please contact us at...
Ron                                          Patti
Rgiov21@comcast.net    or     patfal@aol.com
---
THE 2016 CHALLENGER DAY NATIONAL ANTHEM
Take a peek at last year's National Anthem sung by Vanessa Salvucci
 Click on this link...
---
THE BILLY FALASCA SCHOLARSHIP APPLICATION DEADLINE IS May19TH !!!
The Fourth Annual Billy Falasca / Teamsters Local 25 Autism Fund
Scholarship Foundation is accepting applications for this year's awards.

The Medford Invitational is Proud to join the Falasca Family & Teamsters Local 25 to continue the legacy of Billy Falasca.
Candidate must be a High School Senior who resides in the Cities of Medford or Malden.
Each candidate must be furthering their education in College, the Trades, or Military Service.
Candidates also need to demonstrate a unique and verifiable spirit of Volunteerism involving children with Mental and Physical Disabilities.
 If you have any comments or questions, please email us at TheBillyScholarship@comcast.net
Thank-you
---
TAKE A LOOK AT ONE OF OUR PREVIOUS CHALLENGER DAY !!!
---
AS SEEN ON TV
WE ARE SO PROUD OF THE COVERAGE WE RECEIVED LAST YEAR FROM FOX25 NEWS. PLEASE TAKE A LOOK AT LAST YEAR'S CHALLENGER NEWS STORY

Fox 25 Covers the 2011 MIT Challenger Day Event


PLEASE WATCH THE ENTIRE UNCUT VIDEO FROM LAST YEAR'S CHALLENGER DAY. IT IS A FIFTEEN PART MINI SERIES!

JUST CLICK ON ANY PART, SIT BACK AND ENJOY !

CHALLENGER DAY PART 1
OPENING CEREMONIES
CHALLENGER DAY PART 2
PLAYER INTROS
CHALLENGER DAY PART 3
PLAYER INTROS
CHALLENGER DAY PART 4
NATIONAL ANTHEM AND SPECIAL GUESTS
CHALLENGER DAY PART 5
PLAY BALL
CHALLENGER DAY PART 6
PLAY BALL
CHALLENGER DAY PART 7
PLAY BALL
CHALLENGER DAY PART 8
PLAYING BALL
CHALLENGER DAY PART 9
CHALLENGER DAY PART 10
CHALLENGER DAY PART 11
CHALLENGER DAY PART 12
CHALLENGER DAY PART 13
CHALLENGER DAY PART 14
JUST HAVING FUN !
CHALLENGER DAY PART 15
BRADY MAHER SINGS THE NATIONAL ANTHEM
---
Ablevision Releases Challenger Day Video !!!
The folks at Ablevision in Malden have created this video about the 2011 Challenger Day Event. The production team did an incredible job of capturing the essence of the day and the heart and spirit of these very special athletes.
Thank-you Ablevision for doing a great job !
Take a look!
Challenger Day Coverage by Ablevision
---
---
THANKS TO OUR CORPORATE SPONSOR....
On behalf of the entire MIT family...
we wish to thank
Konica Minolta Business Solutions
&
National Grid
for their generosity again this year!
---
NEWTON WINS, NEWTON WINS, NEWTON WINS !!!
FOR THE THIRD TIME NOW IN FOUR YEARS, THE NEWTON ALL-STARS WIN THE MEDFORD INVITATIONAL TOURNAMENT BY DEFEATING MELROSE 8-4.

THANKS TO EVERYONE FOR ANOTHER GREAT TOURNAMENT !
SEE YOU NEXT YEAR?

 
MORE DETAILS TO FOLLOW...
---
CHALLENGER DAY THIS SUNDAY !!!
ON BEHALF OF THE MIT BOARD OF DIRECTORS, I WISH TO THANK OUR SPONSORS, THE FANS, OUR GREAT VOLUNTEERS, AND MOST OF ALL THE INCREDIBLE CHALLENGER ALL-STARS FOR A GREAT DAY OF BASEBALL!
---
ALOHA SATURDAY IS NOW ALOHA SUNDAY !!!!
WITH THE LITTLE LEAGUE WORLD SERIES JUST AROUND THE CORNER, EVEN "DUGOUT" THE OFFICIAL MASCOT OF LITTLE LEAGUE BASEBALL IS TAKING TIME TO WISH US GOOD LUCK FOR THIS WEEKEND'S
"ALOHA SUNDAY EVENT"!
THIS YEAR, GAMES WILL BE PLAYED ON SUNDAY AND ALL GAMES WILL BE FILLED WITH, GAMES, PRIZES, AND LOADS OF GOOD OLD FASHION ALOHA FUN!  
IT WILL BE AMAZING!!!
---
THE SCHEDULE HAS GONE CRAZY !!!
WE WANT TO REMIND YOU TO CHECK THIS WEBSITE REGULARLY.  CHANGES IN THE SCHEDULE OCCUR IN ORDER TO MAKE SURE OUR TEAMS PLAY BASEBALL.  CONTINUED SCHEDULING REQUEST AND WEATHER, MAKE THIS CALENDAR AN EVER CHANGING PART OF THE MIT.  THANK-YOU FOR YOUR PATIENCE.
---
FACEBOOK US YOUR FAVORITE PART OF CHALLENGER DAY
SUNDAY'S CHALLENGER DAY EVENT WAS INCREDIBLE ! ALMOST FIFTY CHALLENGER ATHLETES TOOK THE FIELD AMONGST A SEA OF OVER SEVENTY ORANGE T-SHIRTED VOLUNTEERS.
THE CITY OF MALDEN DID AND AMAZING JOB IN WELCOMING THE EVENT. EVFERYONE AT THE FIELD WAS TREATED TO A VISIT FROM NEDLAM THE CITY'S MASCOT, WALLY THE GREEN MONSTER, PAT THE PATRIOT, AND BLADES THE BEAR. LUNCH WAS THEN SERVED IN THE IRISH AMAERICAN HALL.
THE DAY WAS AS PERFECT AS THE WEATHER.
THANK-YOU TO ALL THE VOLUNTEERS !
WE WOULD LIKE TO ASK THOSE IN ATTENDEANCE TO VISIT OUR FACEBOOK SITE AND TELL US ABOUT THEIR FAVORITE PART OF YESTERDAY'S CHALLENGER DAY EVENT.
FACEBOOK US !
https://www.facebook.com/pages/The-Medford-Invitational-Tournament/364129678088?ref=hl#!/pages/The-Medford-Invitational-Tournament/364129678088
---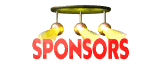 WE WISH TO ONCE AGAIN RECOGNIZE OUR SPONSORS. IT IS THROUGH THEIR INCREDIBLE GENEROSITY THAT WE CAN MAKE THIS TOURNAMENT SUCH A SPECIAL EVENT. WE ARE HONORED THAT THEY HAVE CHOSEN TO PARTNER WITH THE MIT. ON BEHALF OF THE MIT STAFF, I WISH TO THANK EACH ONE OF THEM FOR THEIR COMMITMENT TO OUR COMMUNITY.
(PLEASE WATCH THIS SITE FOR ADDITIONS TO THIS SPECIAL LIST)



BRIAN HIGGINS FOUNDATION
JAMES THOMPSON PLUMBING & HEATING 
MALDEN LITTLE LEAGUE CHALLENGER DIV
KONICA MINOLTA BUSINESS SOLUTIONS
THE COLORFUL TOMORROW FOUNDATION
JOE SQUILLANTE CONTRACTING of WAKEFIELD
CLEAR CHANNEL OUTDOOR
THE PAUL DeSTEFANO FAMILY
FELLSWAY DONUTS, INC. dba DUNKIN DONUTS
BATES INSURANCE AGENCY INC.
DELLO RUSSO FUNERAL HOME
ALAN GRAY INC
DISTRICT 12 LITTLE LEAGUE BASEBALL
REGINA'S PIZZERIA
KELLY'S ROAST BEEF
BICKFORD'S FAMILY RESTAURANT
MEDFORD KIWANIS CLUB
THE JOHN THOMAS AND SPECIAL FRIENDS FOUNDATION
THE BOLAND FAMILY IN MEMORY OF ELLEN BOLAND
AVELLINO'S RESTAURANT
RASO'S GRILLE & PIZZERIA
ALBERT A. RUSSO IMPORTS
BEL GIOIOSO CHEESE
GRS METALS
MODERN PASTRY
DOM'S SAUSAGES
WROR RADIO
CORNUCOPIA FOODS
ANDOVER SPINE CENTER

THE CITY OF MALDEN
MALDEN MAYOR GARY CHRISTENSON

STATE REPRESENTATIVE PAUL J. DONATO

ATTORNEY BILL O'KEEFE
MEDFORD CITY COUNCILLOR RICK CARAVIELLO
MEDFORD CITY COUNCILLOR FREDRICK DELLO RUSSO
MALDEN CITY COUNCILLOR AT LARGE GREG LUCEY
MALDEN CITY COUNCILLOR JIM NESTOR
MALDEN SCHOOL COMMITTEE ADAM WELDAI
ROCCO & SONS FUNERAL HOME
PAUL CROWLEY & FAMILY
GREATER LYNN CHALLENGER LEAGUE

THE ORGANIZATION OF CLUBS IN MALDEN
MEDFORD DAILY MERCURY
INSIDEMEDFORD.COM
MALDEN BABE RUTH
THE GOLDEN TORNADO CLUB
THE GREAT VOLUNTEERS FROM
BILLERICA LITTLE LEAGUE
---
CHALLENGER DAY- SIMPLY AMAZING !!!
THANKS TO EVERYONE WHO JOINED US ! PLEASE GO TO OUR GUESTBOOK AND TELL US YOUR THOUGHTS ON THE DAY. WE ARE BUSY GETTING READY FOR CHAMPIONSHIP NIGHT,BUT HERE ARE SOME PHOTOS OF YESTERDAYS CHALLENGER DAY.
JUST CLICK AND ENJOY
2011 CHALLENGER DAY SLIDESHOW
STAY TUNED FOR MORE...
OH YEAH, TEWKSBURY PLAYS MEDFORD TONIGHT
---
WELCOME NEW SPONSORS
AS WE APPROACH THE BEGINNING OF ANOTHER TOURNAMENT, THE MIT FAMILY IS PROUD TO WELCOME SOME VERY SPECIAL NEW SPONSORS TO OUR TOURNAMENT. THEY JOIN A LIST OF SPONSORS WHOSE GENEROSITY ALLOWS US TO PROVIDE THIS TOURNAMENT. THANKS TO ALL OUR GREAT SPONSORS.


C.J. DOHERTY INC.
ARMSTRONG AMBULANCE SERVICE
CITY COUNCIL CANDIDATE RICK CARAVIELLO
PRECISION PHYSICAL THERAPY/SPORTS MEDICINE OF MEDFORD
MYSTIC VALLEY REGIONAL CHARTER SCHOOL
MEDFORD FIREFIGHTERS LOCAL 1032
DR.& MRS. WILLIAM WOOD
BERNIE AND DENISE COLBERT
JOSEPH SAVINI CONTRACTING CO.
---
ALOHA SATURDAY - THE VIDEO IS ON FACEOOK !!!
UNDER A BLUE HAWAIIAN LIKE SKY, ALOHA SATURDAY WAS AN INCREDIBLE SUCCESS.
IT WAS GREAT TO FINALLY FIND OUT THE ELVIS LIVES AND ENTERTAINED THE CROWD DURING THE AFTERNOON GAMES.
FANS WERE DECKED OUT IN UNBELIEVABLE LUAU OUTFITS. THE HULA COMPETITIONS WERE HELD DURING EACH GAME TO THE DELIGHT OF THE LARGE CROWD ON HAND.
THE MIT STAFF WISHES TO THANK EVERYBODY FOR GETTING INTO THE ALOHA SPIRIT.
IF YOU HAVE ANY GREAT PICS FROM ALOHA SATURDAY, SEND THEM TO RGIOV21@COMCAST.NET AND THEY WILL MAKE THE WEBSITE TOO.
CHECK OUT THE VIDEO ON FACEBOOK
MIT ALOHA SATURDAY ON FACEBOOK
MORE ALOHA SATURDAY PHOTOS
---
CHALLENGER DAY PHOTOS AVAILABLE NOW !!!
UNDER A BEAUTIFUL SUNNY SKY, THE MIT CHALLENGER DAY EVENT FINALLY GOT UNDER WAY. ALL-STARS FROM BILLERICA, MALDEN, AND LYNN PLAYED IN FRONT OF A FULL HOUSE OF ENTHUSIASTIC FANS.
THE OPENING CEREMONIES INCLUDED THE UNITED STATES COAST GUARD COLOR GUARD AND THE NATIONAL ANTHEM SUNG BY THE GIOVINO SISTERS.
DELICIOUS FOOD WAS PROVIDED TO EVERYONE COURTESY OF KELLY'S ROAST BEEF AND REGINA'S PIZZA.
IT WAS A PERFECT DAY OF BASEBALL.
THANKS TO ALL OUR SPONSORS, THE VOLUNTEERS, AND THE CHALLENGER ATHLETES AND THEIR FAMILIES FOR MAKING IT A GREAT DAY!
CLICK HERE FOR CHALLENGER DAY SLIDESHOW
OUR FACEBOOK PAGE HAS 20% MORE PHOTOS !!! GO SEE IT !!!
---
DON'T FORGET TO SIGN THE GUESTBOOK

PLEASE VISIT OUR GUESTBOOK AND TELL US WHAT YOU THINK!
THANKS
---
---
THANKS TO CLEAR CHANNEL OUTDOORS FOR OUR GREAT BILLBOARD ADS ON ROUTE 93 !
---
THE MIT NOW RUNS ON DUNKIN !!!
---
---
INSTANT ACCESS TO THE MIT
IF YOU WERE FOLLOWING US ON TWITTER, YOU WOULD KNOW INSTANTLY ABOUT THE WALKOFF HOMERUN ON OPENING.
MAKE SURE YOU FOLLOW ALL THE ACTION @http://twitter.com/mitbaseball
---
BATES INSURANCE CELEBRATES TWELVE YEARS AS SPONSOR
THE ENTIRE MIT FAMILY WISH TO THANK ANDREA BATES AND THE BATES INSURANCE AGENCY FOR TWELVE YEARS OF SUPPORT FOR THE MEDFORD INVITATIONAL TOURNAMENT.
WE COULDN'T HAVE DONE IT WITHOUT THEM!
---
MESSAGE TO OUR GREAT FANS...
Click Here To Download
THE MEDFORD INVITATIONAL TOURNAMENT IS TRULY A MAGICAL EVENT!
OUR ALL-STARS WORK VERY HARD OUT IN THE FIELD, BUT THE REAL MAGIC HAPPENS IN THE STANDS. DURING OUR TWO WEEK TOURNAMENT WE WILL MAKE SURE YOU HAVE A GOOD TIME AT THE BALLPARK. YOUR JOB IS TO GET UP AND PARTICIPATE IN ALL THE FUN.
YOU ARE AMONGST FRIENDS AND NEIGHBORS, SO DON'T BE AFRAID TO STAND UP AND LEAD YOUR CHEERING SECTION IN SONG AND DANCE.
THESE KIDS WILL GIVE US A LOT OF ENTERTAINMENT OVER THE NEXT FEW WEEKS, LET'S PAY THEM BACK WITH THE MOST ENTHUSIASTIC GRANDSTAND THIS TOURNAMENT HAS EVER SEEN.
WE ARE COUNTING ON YOU TO HELP MAKE THIS THE BEST TOURNAMENT EVER!
---
WE NEED YOUR HELP

THE MIT STAFF IS ASKING FOR YOUR HELP TO GET US YOUR PHOTOS AND VIDEOS FROM THIS YEAR'S TOURNAMENT. WE WILL USE THEM IN UPCOMING PRESENTATION ON THIS WEBSITE AND OTHER RESOURCES.
PLEASE CONTACT RON GIOVINO TO COORDINATE DELIVERY.
THANK-YOU FOR YOUR COOPERATION.
---
JUST FOR THE FUN OF IT !!!

The Medford Invitational Tournament is dedicated to having fun while playing the game of baseball. Our membership is committed to putting a competitive tournament together, but never at the expense of good sportsmanship and fun. As you experience this two week event, please keep in mind that we are playing a game, which was meant to be a pleasant event. We have taken a lot of time over the winter months to make this a great experience for all the participants, whether they win or lose. You will see that all our volunteers are working hard to insure that all our kids are having a good time. Our goal is to demonstrate that great baseball can coexist on the diamond alongside of sportsmanship and fun. We ask for your support to achieve this goal.
So please leave all your worries and concerns outside the park and join us as we celebrate the way baseball was meant to be played and enjoyed.
Thank-you
Ron Giovino
Tournament Director
---
NO FLASH PHOTOGRAPHY RULE

To Our Great Fans,
The use of flash photography during a game is strictly prohibited. You are welcome to take as many photos as you wish, but in the interest of safety, electronic flash may impare the vision of a player while a ball is in flight.
Violators of this policy will have their cameras taken from them. The camera will then be placed at home plate where a member of the MIT staff will rip the film or memory card from it and proceed to smash the camera into many tiny pieces.
We thank-you for your cooperation.
The MIT Security Staff