Look us up on Facebook: WWW.FACEBOOK.COM\MississippiYouthFootball
Player Safety Coordinator Certification Meeting - June 28th!!! Each League must have one!
Meetings!!!!! Coaches Certification August! You must have two coaches certified!!!!
From our Vice Commissioner JL Breazeal:
Mississippi Youth Football
Simi Finals at JCJC
December 1, 2018 – 08:00 AM

Presidents;
This Saturday we will continue our 2018 championship series at JCJC with our semi-final round. Please inform your Players, Coaches,Parents, Fans that after several being led out of the stadium by campus police in our little 8 games we will be in the spotlight  concerning our sportsmanship and actions and could possibly lose our privileges of using the college fields because of negative actions by our organization.  Please admonish them to remember that the game is between the 12 year old and under  players on the field and as such we adults have to set good sportsmanship examples. It has been proven time after time and again recently that the demeanor of the coaches on the field has a direct effect on the actions and behavior of the fans and everyone needs to be on their best behavior, win or lose. Everyone playing at JCJC on December 1st will be at USM on December 8th so, if you have not already,  please get me your proof of insurance with USM listed as additional insured as soon as possible. As customary you will need to inform your coaches to meet myself or Johnny Dear in front of the concession stand at least 30 minutes before your game time to complete the coin toss, we have an 8 game day and need to get all we can done to keep the games moving on time. Please have your two chain crew members come with your coaches also. We will have 3 referees on the field for this round and 4 in the final round and as a result some of the little infractions that go unnoticed through the regular season may be seen by the extra official, inform your coaches of this so they are not surprised, act accordingly and do not get unwanted penalties. As we all know there is a lot missed with only 2 officials on the field. I must remind everyone to have their books on hand and available for inspection by your opponent before the game at halftime and or after the game. We will not hold up a game to look for players. Remember that you are allowed 5 coaches total for the team playing on the field, you as President may also be on the sidelines with your team so please keep your sidelines clean and everyone else in the stands as our rules, safety and security dictates. Cheer teams and their two coaches may also be on the sidelines. There will be no trophies awarded this round as everyone playing will be awarded in the following round at USM, but again,  please exit the field immediately after the customary handshake so that the next game may proceed. Finally, I have attached the brackets and written out schedule for the days games. Lets all try hard to make the day a memorable one for our young players.
Thank you for caring about our youth.
Lester Ivy
President/Commissioner, MYFAI
---
---
Little 8 Championship Results are in!!!!!!!



Little 8 Rookies
Champions, Taylorsville
Runner-up, Columbia
3rd place, Bassfield
4th place, Sumrall
Little 8 Midgets
Champion, Morton
Runner-up, Collins
3rd place, Hopewell
4th place, PRC
Little 8 Peewees
Champion, Bassfield
Runner-up, Carthage
3rd place, Bay Springs
4th place, Mize
---
---
Big 16 State Playoffs

Updated 10/31/2018
---
---
---
---
Little 8 Championship Playoff Brackets Week 1
---
---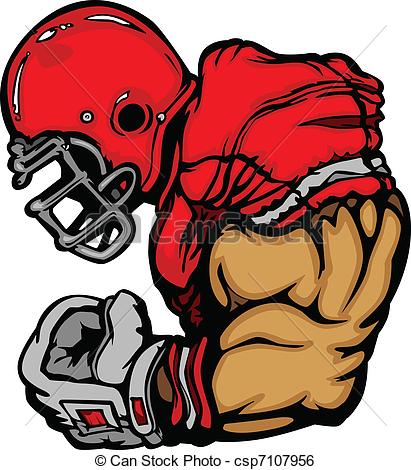 ---
---
Tinamite Playoff Week 1
---
---
Week 1 Schedule
September 8, 2018

UPDATED:  9/6/2018
It's time to kick off the season. 
Click here to see All games for week 1. 
---
---
Reminder about weighin's


Presidents:
I am sending this out again as a reminder, as for my weigh in location, I have only three time slots set, two at 8:00 am, on the 18th and one at 10:00 on the 25th. Please contact the weigh in officials in your assigned area for your time on the scales if you have not done so. It will make everything run smother. Please read and disperse to all your teams and coaches the information in the original email on how to be properly prepared for weigh in, no one will be weighed without a legible, clear picture stapled to their league registration form. This weekend is charging at us very quickly.

 

NOTE ON THE 18th MIZE WEIGH IN LOCATION;

 

Due to the high chances of rain  Saturday I am moving our Mize location from the youth fields to the

 

High School

 

we will be set up under the awnings in front of the auditorium building. For any that need it the physical address is

 

125 school drive, Mize, Ms. 39116

---
---
Coaches meeting and Weight in's

Presidents:
We were not able to use the usual building on the date originally planned , August 26th,  so our coaches meeting and certification will be held one week earlier on August 19 at the Smith County Ag building,  the E911 address is  131 SCR 77, Raleigh, Ms. 39153.
The food will be ready at 1:00 pm. Presidents please remember to notify your  coaches certifying at the meeting that they will need to come early enough to register, registration will end at 2:00 and certification will begin. Please remind them to bring a check or money order with their name on it for certification, no cash.
Weigh in locations and times are:
North and East area 8/18/2018, and 8/25/2018. Weigh in officials, Johnny and Charles Location, E.C.C.C., south campus gym, beginning at 8:am both days. Members assigned, Kemper Co., Philadelphia, Newton Co. Newton, Scott Central, Morton, Lake, Meridian. Lauderdale B&G, Carthage, Waynesboro, Heidelberg and Quitman.
Central and South area, Weigh in officials, Tom Polk and Tony Fimiano, Date 8/18/18, Location,  Collins HS football field, time, 8:30 until 12:30, members assigned, Collins, Seminary, Bassfield, Prentiss, Sumrall, Columbia. 8/18/2018, Next 2:00 pm Tom and Tony will weigh at  the Hattiesburg Ben McNair  recreation center at 300 North 12th street Hattiesburg, MS.,  members assigned, Hattiesburg, Oak Grove, Runnlestown, North Forrest, Purvis,  Leaksville.  On 8/25/2018 Tom and Tony will weigh at Poplarville Bill Watson park, Time 9:00 am, til 12:00,  members assigned, Poplarville, Picayune, PRCAA, Lumberton and Brooklyn. On 8/25/2018 at 2PM Tom and Tony will be at Petal Barrontown field in Petal, members assigned, Petal, Dixie any and all lacking from Hattiesburg, Oak Grove, Runnlestown, North Forrest, Purvis, Leaksville and  .  
 North Central and West area, Weigh in officials, Lester Ivy and J.L. Breazeale, Location Mize Youth fields, on 35 south. time, 8:00am until 3:00 pm. Members assigned, Mize, Mt. Olive, Raleigh, Taylorsville, Stringer, Bay Springs, Hopewell, Puckett, Pelahatchie, Simpson Co., Lawrence Co., Crystal Springs, Hazlehurst, and Laurel. 8/25/2018, Location Puckett football field, Time 8:30 am until 3 PM Weigh in officials, Lester Ivy and J.L. Breazeale, Members assigned,any and all lacking from Mize, Mt. Olive, Raleigh, Taylorsville, Stringer, Bay Springs, Hopewell, Puckett, Pelahatchie, Simpson Co., Lawrence Co., Crystal Springs, Hazlehurst, and Laurel and or any others wishing to attend 
PRESIDENTS NOTIFY YOUR COACHES, TEAMS AND PARENTS,
to have your players clear picture stapled onto their official MYFAI registration form, we do not need their birth certificate,  have two copies of the team roster, one for you and one for the weigh official to keep, have your players lined up in the order they are on the roster you give the official and ready to weigh when they approach the scales. These locations, dates and times are an attempt to satisfy the requirement of holding area weigh ins where all coaches have the opportunity to witness any they are concerned about and thereby bring clarity and openness to our weigh in procedure. I encourage all to get as many players as possible to weigh in on the first week in your area, that way you can make sure all your players get weighed within the two weeks allotted. If you know you have a player that cannot make either of the Saturdays contact the weigh in officials in your area with details and something will be arranged within the two week period. Please remember that after the 25th our rules dictate that penalties apply. For your teams weigh in times, please contact Johnny Dear for the North and East area. Myron Lott for the Hattiesburg area , Tom Polk for Collins, Petal and Poplarville weigh ins, Lester Ivy for the Mize and Puckett weigh ins.
Thank you for caring about our youth:
Lester Ivy
 Commissioner, MYFAI
---
---
Coaches' meeting/NYSCA certification Changed !!!!!!!!!!!!!


Coaches' meeting/NYSCA certification Changed to August 19th 2pm @ Raleigh AG building
---
---
Important Dates
July 18, 2018
 Season Starting Dates:
First Weigh in August 18

th
Second Weigh in August 25

th
Coaches' meeting/NYSCA certification August 19

th

2pm @ Raleigh AG building
Deadline to declare teams 5pm September 1
First regular season game September 8
Book review September 9, 2pm @ Raleigh AG building
Last regular season game October 27
Playoff meeting October 28, 2pm at Raleigh AG building
First playoff round November 3
Little 8, Tinamite, Flag championship games November17
Semifinal championship games December 1
Championship games December 8
---
New/Updated 2018 Rules and Contacts
July 13, 2018



Look in the Handouts section of this page to find the new document.
---
---
Football Season will start soon.....
August 1, 2018