Scroll down to view the next ten days of games & practices!
League Rules can be found in the Bulletin Board area.
Please read NP Recreation's Behavioral Expecations (in Bulletin Board area).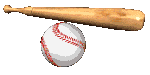 WEATHER HOTLINE - 908-464-0600

LEAGUE RULES CAN BE FOUND ON THE BULLETIN BOARD (LINK AT TOP UNDER ABOUT).
COACHES' INFO CAN BE FOUND UNDER COACHES' INFO (LINK AT TOP)
THIS WEEK'S SCHEDULE CAN BE FOUND AT THE BOTTOM OF THIS PAGE.
HOME TEAM COACHES - Please send game scores to klambert@newprov.org, (subject: SCORE).
---
2019 PIONEER SOFTBALL & BASEBALL CAMPS


Don't miss out on these popular Recreation Camps!
Pioneer Baseball Camp - Mon. - Fri., June 24 - June 28 
Pioneer Softball Camp - Wed. - Thurs., July 8 - 11

Click above names for flyers.  Register through CommunityPass.
---
2019 TEAM AND INDIVIDUAL PHOTOS
---
3rd - 5th, 6th - 8th Softball and 5th & 6th, 7th & 8th Baseball Leagues:
Links have been provided above for your league schedules.
Any additional practices held here in town will be posted on this site.
---
FIELD UPDATES CAN BE VIEWED HERE:
---
Please Help Keep our Parks and Fields Clean!
During and after games/practices, please make sure all garbage and recyclables are placed in the available cans.
Coaches - please make sure all Recreation equipment is placed back in the boxes and that boxes are locked.