North Houston Oilers - Established in 2010
7 Time Super Bowl Champions
NOTHING that come easy, is WORTH A DIME
YOU are NEVER a loser, UNTIL you QUIT TRYING
EXCUSES DO NOT EXIST ON GREAT TEAMS
NH Oilers Updates
September 21, 2020 – 09:25 AM
NH Oilers Registration is closed as of Sunday 9/20. 
---
Mandatory Practice - Full Pads
August 13, 2020 – 06:00 PM
Oiler players showed up on Tuesday's practice. We started full contact tackling station. We are emphasizing a hawk-tackle. 
What is it?
SHOULDER tackling based on the Rugby tackle, with emphasis to take the head out of the tackle. We are a leverage based, shoulder tackling team.
See it online at: https://www.youtube.com/watch?v=7HihjPApzCg, or Google "pete carrol hawk tackling" 
MANDATORY Player and COACH Registration: Saturday August 22nd 10 am @ Bill Smith Stadium, 10400 North Fwy, Houston, TX 77090.
*Please bring ORIGINAL BIRTH CERTIFICATE to practice next week. Please leave with Registration Table or you can bring the Birth Cert with you on Saturday. Each player will take a picture during practice and will be added to team roster. 
Practices: It is imperative that players attend both practices each week. 
Season Kicks off: September 26, 2020
League: NHO will compete in Texas Gridiron. 
---
We are preparing for next week's football camp with a heavy heart. As we experience unrest across our country and feel the collective hurt in our community, it is difficult to find the right words to say. But to our NHO families and all extended families who have dealt with adversity or inequality, know that NHO stand with you and for you. And we are working to be a part of the solution. 
---
2020 NHO FOOTBALL & CHEER REGISTRATION
Dear NHO Parents, 
We pray and hope this email finds you well. Over the past few months each of our families have been focused on keeping our kids safe. We should all be thankful that, with rare exceptions, COVID-19 is not claiming the lives of our children.  However, we can never forget that a child with a mild or even asymptomatic case of COVID-19 can spread that infection to others who may be far more vulnerable.
NHO will carefully follow the guidelines and protocol to return to the field and team activities outlined here, 
https://gov.texas.gov/uploads/files/organization/opentexas/OpenTexas-Checklist-Youth-Sports-Operators.pdf 
Effective May 31, 2020, youth sports may begin holding practices without spectators other than one parent or guardian per participant, as needed.  Those sports may begin holding games or similar competitions, with or without spectators, on or after June 15, 2020.  Spectators should maintain at least 6 feet social distancing from individuals not within the spectator's group
To support families that have been impacted by COVID-19 financially, NHO has reduced our 2020 registration fee to $75. As always, payment plans are approved and additional fundraising opportunities will be made available to help off-set costs. Each year NHO supports players fees directly or through local business sponsorships. This season will be no different and we welcome all returning players and new players that share in this endeavor. 
NHO is celebrating our 10th season and offer a coaching staff that have served the community since 2001.  
---
 NHO FOOTBALL & CHEER REGISTRATION IS CLOSED. 
---
June 9, 2020 – 06:00 PM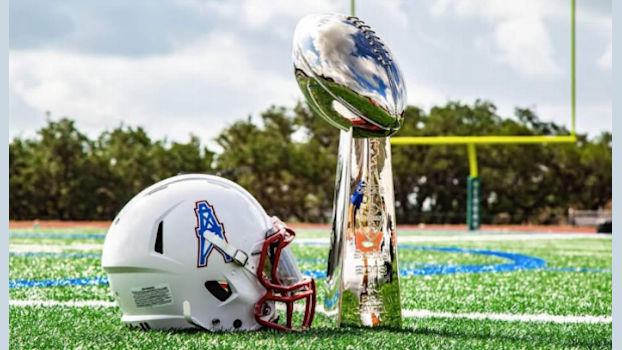 WELCOME TO THE HOME OF THE 
NORTH  HOUSTON O I L E R S
EST. 2010 
Strength & Conditioning Camps 
Dates: Begins June 9th, runs every Tues/Thurs
Time: 6-8 PM 
Location: Montie Beach Park, 915 Northwood Street, Houston, TX  77009 (Soccer Fields) 
Ages: 4 - 12 yrs, playing age as of August 1, 2020
Questions: Text 832-236-9442 
Attire: T-Shirt, Short and Cleats 
**** Official Team Practice (Full Pads) begin July 7th ****** 
---
---
Our Very Own North Houston Oilers former and current players took down the 16u 7on7 Football Tournament in Schulenburg, TX. Oh yeah, they took down basketball championship also!
We look forward to taking many more oiler players next year.
---
Cheerleaders