2016 FALL SEASON TEXAS GIANTS BASEBALL ACADEMY
TEAMS: *12U (AA) BURNS-- *13U AAA - RIVERA --- *14U AAA - TURNER
*14U (AA) LEFTRIDGE--- *14U MAJORS - CASTRO--- 14U AAA- BURLESON/CROWLEY
*15/16U - TURNER--- *15U EAST - PACHECO--- *18U ELITE GONZALEZ
STEP INTO OUR TEXAS GIANTS WORLD AND THERE WILL BE NO EXCUSES ON YOUR WAY TO SUCCESS!!!
---
2016 TEXAS GIANTS BASEBALL SENIORS HEADED TO COLLEGE
2016 SENIORS HEADED TO COLLEGE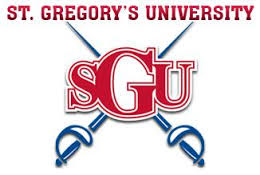 NATHANIEL BASSETT - OF. P
CADE VARRICHIO - INF
JOSEPH SANCHEZ - C, P
DEVON WILLETT - 3B, P
GUILLERMO MARTINEZ - P. C
ALEX RIVERA -  P, INF
ALEX GONZALEZ - P, 1B
BRANDON SUAREZ - INF
ANDREW MCKENZIE - INF, OF
AUSTIN MCCAIN - OF, INF
BLAKE GARDNER - P, INF
GOOD LUCK TO EVERYONE AND WE WILL KEEP TRACK OF YOUR PROGRESS.
---
TEXAS GIANTS BASEBALL ACADEMY -- 14U EAST- PACHECO
TEXAS GIANTS BASEBALL ACADEMY WILL BE REPRESENTED WELL IN THE AAYBA WORLD SERIES.
OUR 14U TEXAS GIANTS - PACHECO WON THE IBST TOURNAMENT OF CHAMPIONS.
WE LOOK FORWARD TO WATCHING THEM COMPETE THIS COMING WEEKEND IN THE FLOWER MOUND TEXAS AREA.
#BRINGITHOME #TXGBA
---
Texas Giants Baseball Academy will be looking for Dedicated Players!!
 TEXAS GAINTS BASEBALL ACADEMY
WE ARE ALWAYS LOOKING FOR TALENTED HARDWORKING PLAYERS THAT WANT TO MAKE IT TO THE NEXT LEVEL AND PLAY AT A HIGH LEVEL.
WHEN WE RECRUIT A PLAYER, HERE IS HOW WE EVALUATE TO SEE IF HE IS QUALIFIED TO JOIN OUR TX GBA FAMILY:
1). MUST HAVE A GOOD WORK ETHIC.
2). MUST BE WILLING TO LEARN FROM PROFESSIONAL INSTRUCTORS.
3). MUST HAVE HIGH EXPECTATIONS OF HIMSELF AS A PLAYER/STUDENT.
4). MUST BE WILLING TO BECOME A ROLE-MODEL/TEACHER TO HELP YOUNGER PLAYERS.
5). MUST BE A SCHOLAR ATHLETE. ACADEMICS ARE #1 IN OUR ORGANIZATION.
6). MUST HAVE SELF DISCIPLINE.
IF YOU HAVE A PLAYER THAT FITS THESE REQUIREMENTS, PLEASE GIVE US A CALL AND LETS US HELP DEVELOP THIS ATHLETE.
WE OFFER TWO BRANCHES FOR EVERYONE.
STARTING THIS FALL, WE WILL HAVE TX GBA WEST AND TX GBA EAST.
TX GBA WEST WILL SERVE TARRANT COUNTY, PARKER COUNTY, DENTON COUNTY, JOHNSON COUNTY, AND SORROUNDING AREAS.
INSTRUCTORS:
EFREN CASTRO
20+ COACHING EXPERIENCE.
HEAD INSTRUCTOR @ TEXAS GIANTS BASEBALL ACADEMY
DIRECTOR OF OPERATIONS
GLOBAL SCOUTING BUREAU DFW HEAD SCOUT
HEAD RECRUITER.
KEVIN BURNS
BREWER HS ALUMNI- PITCHER
RANGER COLLEGE ULUMNI- PITCHER
10+ YEARS COACHING EXPERIENCE.
LEONEL SANTIAGO
PUERTO RICO PROFESSIONAL LEAGUE
NAVARRO COLLEGE ALUMNI
PITCHING COORDINATOR AT TEXAS GIANTS BASEBALL ACADEMY
TX GBA EAST WILL SERVE ELLIS COUNTY, DALLAS COUNTY, NAVARRO COUNTY, EAST AND SOUTHERN CITIES.
INSTRUCTORS:
JOE LEFTRIDGE
DUNCANVILLE HS ALUMNI: ALL AMERICAN AND DRAFTED HIS SENIOR YEAR.
HOWARD COLLEGE: .400 CLUB TWO YEARS, DRAFTED BY THE ATLANTA BRAVES.
UNIVERSITY OF SAN ANGELO
4 YEARS COACHING EXPERIENCE.
CARLOS PACHECO
15+ YEARS OF COACHING EXPERIENCE
BOARD MEMBER AT DUNCANVILLE BOYS BASEBALL.
HEAD COACH PRIVATE SCHOOL IN CEDAR HILL.
---
DO NOT WAIT UNTIL IT IS TOO LATE!! JOIN OUR TX GBA FAMILY AND GET YOUR SON DEVELOPED.
ered
The Texas Giants are one of the Top Baseball Clubs in the Country, we play only Showcase Baseball Tournament. Our goal is to try to instruct our players to become young prospect, we believe that every game is an opportunity to improve and showcase their skills.
WE ALSO PROVIDE A SAFE ENVIROMENT AT OUR TEXAS GIANTS BASEBALL ACADEMY TRAINING FACILITY. 
If you want to become part of our successful program, then call Efren Castro 817-862 1227.
Note: To be a Giants, you must play at a higher level.. to accomplish this, you must be able to work harder than the average person!!
---
OUR PROFESSIONAL COACHING STAFF
HEAD INSTRUCTOR/RECRUITER
EFREN CASTRO
20+ YEARS COACHING EXPERIENCE.
1982 DRAFTED BY LOS ANGELES DODGERS
FOUNDER AND CURRENT OWNER OF TX GBA.
CURRENTLY COACHES THE 14U MAJORS TEAM.
JESSE RIVERA
INSTRUCTOR/13U AAA WEST HEAD COACH.
JOE LEFTRIDGE
HITTING AND FIELDING INSTRUCTOR
14U AAA EAST HEAD COACH.
DRAFTED 2X 
HIGH SCHOOL ALL AMERICAN
JUCO ALL AMERICAN
RYAN TURNER
INSTRUCTOR PITCHING COORDINATOR
ASSISTANT DIRECTOR OF OPERATIONS
HEAD COACH OF 14U AAA WEST
HEAD COACH OF 16U SHOWCASE TEAM.
DRAFTED 4X
RICHLAND HILLS HIGH SCHOOL ALUMNI
KEVIN BURNS
INSTRUCTOR/HEAD COACH 12U AA TEAM.
RANGER COLLEGE PITCHER
BREWER HIGH SCHOOL ALUMNI