We Are Now A Proud Member of the U.S.F.T.L

---
2017 Turkey Bowl
November 26, 2017
---
Untouchables Win USFTL CLASS C NATIONALS
January 16, 2011
CHAMPIONSHIP GAME SCORE: Untouchables (14) vs. Renegades (6)

The Untouchables went 6-0 to win c div

MVP OFFENSE: Demario Richardson (WR) Untouchables

MVP DEFENSE: Dustin Wilson (DE) Untouchables

MVP SPECIAL TEAMS: Greg Blazak (K) Untouchables
---
Untouchables Win 2010 Fall Season
November 14, 2010
Untouchables 13 Dirty Dawgs 12
---
Dirty Dawgs Win 2010 Summer Upper Division
June 13, 2010
---
Average Joe's Win 2010 Summer Lower division
June 13, 2010
Average Joe's 7 Spartans 0
---
Chicago Beavers WinThe 2009 Fall Upper Division
December 13, 2009
Chicago Beavers 12 Dirty Dawgs 0
---
High Voltage Wins 2009 Fall Lower Division
December 13, 2009
High Voltage 28 Blazers 0
---
Chicago Beavers WinThe 2009 Turkey Bowl
November 28, 2009
Chicago Beavers beat Untouchables twice to win
1. Chicago Beavers
2. Untouchables
3. Clanceys Irish Pub
4. Da Dawgs
5. Blazers
6. Donkey Punch
7. High Voltage
8. Ramrod
9. Purple City
---
Untouchables Win Summer Upper Division
September 27, 2009
Untouchables 26 205 12
---
Team Rumble Wins Lower Division
September 27, 2009
Rumble 18 High Voltage 0
---
M S WINS SPRING 8vs8 Lower Division
June 28, 2009
MS 14 Dark Stars 6
---
Flag Football Turkey Bowl
November 29, 2008
UNTOUCHABLES 27 ORANGE KURSH 26 OT
---
Untouchables Win Spring Upper Division
June 15, 2008
Untouchables hold off Team 205 for NWI Flag Football League title
Untouchables 14 205 6
PORTAGE | If touchdowns come easier in flag football, the PAT kicks sure don't.
After Untouchables quarterback Zack Wellsand connected with fellow former Chesterton star Bevan Coulopoulos in the corner of the end zone during the waning moments of the first half against Team 205 for the Northwest Indiana Flag Football League upper division championship June 15 at Portage High School, the team decided to go for two for an even 14-0 lead.
That meant kicking a 30-yard conversion -- the same type the pros attempt after a holding penalty.
Wellsand, now kicking, was able to get the ball through a fierce 205 rush and just over the crossbar. With a previous TD by Anthony Curry, the advantage was more than enough for the Untouchables to protect in the second half as they prevailed 14-6.
The two teams met in the regular season with Team 205 coming out on top 26-6.
"We didn't have all our guys for that game," Untouchable Bennett Coulopoulos said. "And they (205) played very good that day. They also played good today, but so did we."
The Untouchables were able to keep 205's explosive offense off the field with their time-consuming rollout-and-hook-pattern attack. But on 205's first play from scrimmage in the second half, quarterback Brian Sheard rambled up field behind a posse of seek-and-destroy blockers before pitching the ball rugby style to a teammate trailing the play along the sidelines. That resulted in a 70-yard TD, but 205's ensuing conversion attempt failed.
Still, 205 was within striking distance, especially with Sheard's legs and arm as weapons.
"I can throw it around 65 yards," said Sheard, a former Thornridge player.
More like 70.
With under three minutes remaining in regulation, Sheard let loose from his own 15 and hit a receiver in stride at about the Untouchables' 15. Alas, the ball was dropped and Sheard was intercepted the next play.
The Untouchables and Team 205 were two of three upper division teams that finished with a 6-2 record. By virtue of defensive points allowed, Team 205 was the regular-season champs and No. 1 seed for the playoffs.
Repeat champs Orange Krush were denied a "three-peat" when 205 stopped them in the semis 12-11.
"They (205) are always in the championship game, but they haven't pulled it through yet," said league president Aaron Braham of the Chicago-based team.
As for the Untouchables ...
"They play in tournaments across the country and are the 13th ranked team in Class C (in the United State Flag and Touch Football League -- USFTL)," Braham said.
Earlier in the lower division final, the Wild Stallions defeated the Bobcats 12-6.
BY JOHN BURBRIDGE
Times Correspondent
---
Wyld Stallyns Win Spring Lower Division
June 15, 2008
Wyld Stallyns 12 Bobcats 6
---
OUTLAWS WIN 7vs7 WINTER INDOOR
March 22, 2008
The Good Guys make it to the finals and run out of gas. After winning in the semi-finals over the Untouchables they started the championship game tough jumping out to a 18-14 lead over the Outlaws But,Outlaws came out in the second half with something to prove and put up 26 unanswered points to win the Soccervile Championship.
Outlaws 40 Good Guys 18
---
Monsters of the Midway Win Fall 7 V.S.7 Indoor
January 12, 2008

What a game? After the Untouchables and the Monsters of the Midway go back and forth scoring touchdowns against one another the Untouchables finally had an advantage of winning by scoring a touchdown putting the monsters down by 7 points. Then with 6 seconds left in the game monsters got the ball and BAM!!!! touchdown monsters. Now only being still down 1 point the monsters go for a 2 point converson and end up winning it 44-43.
Monsters of the Midway 44 Untouchables 43
---
USFTL Illinois/Wisconsin State Champions
November 19, 2007

Well After going 3-0 the first day. The boys were able to bring the championship home by beating team X 36-0 and not even having to finish the second half of the game. Also Congrats on being the first team from Indiana to win the Illinois/Wisconsin State Championship. Way to Go Boys!!!!
Florida Here We Come!!!
---
MOBSTERS WIN SUMMER SESSION 8V8 OUTDOOR
September 19, 2007
Mobsters 19 Orange Krush 12
---
ORANGE KRUSH WIN SPRING 8v8 OUTDOOR
July 8, 2007
Orange Krush 6 205
LAKE STATION | The Lake County Flag Football League's spring 2007 session ended in white hot fashion.
The championship game played at Lake Station's Four Winds Park last Sunday was a hotly contested event between the Orange Krush and Team 205 played in nearly 100-degree temperatures.
The heat may have caused some of the players' emotions to boil. Both teams adamantly contested calls made by officials, and often were involved in nose-to-nose confrontations with each other.
Earlier, the teams scored a combined 60 points in convincing semifinal shutouts. But the championship remained scoreless through the first half and well into the second.
With only two minutes left in regulation, Orange Krush quarterback Aaron Kratochvil completed a 40-yard pass to receiver Larry Tatchik for the only touchdown in a 6-0 final.
Despite the contentious battle, Orange Krush lineman Mike Brown maintained a lot of respect for Team 205's ability on the field.
"They are really good," Brown said of Team 205, based in Alsip. "They have won a lot of leagues in Illinois."
But not on Sunday.
After the tough loss, a Team 205 member took the second-place trophy and smashed it against a fence post.
Orange Krush also got a trophy, as well as a paid berth for the Metro Competitor Flag Football Union Tournament to be held in Las Vegas this winter.
In the semifinals, Orange Krush -- with players from Lake and Porter County -- defeated The Playground Legends, 32-0. Team 205 beat The Blue Ballers, 28-0, in its semifinal win.
"These are pretty competitive teams," said Aaron Branham, founder and commissioner of the league, while the tournament was still in progress. "And they're being tested with it being so hot."
What a better way to prepare for Las Vegas?
KASS STONE
Times Correspondent
---
Junk Yard Dogs Win Winter 7vs7 indoor
March 10, 2007

Junk Yard Dogs 28 205 8
---
Monsters of the Midway Win 7 V.S.7 Indoor
December 23, 2006
Monsters 36 Orange Krush 24
---
ORANGE KRUSH WIN FALL 8v8 OUTDOOR
October 22, 2006
Orange Krush 27 Shockers 13
---
To All Free Agents
All free agents that do not have a team. Please leave all you info on the guestbook so teams may pick you up or if you have team ready to play.
---
USFTL NATIONAL C RANKINGS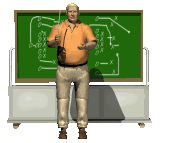 2010 U.S.F.T.L. NATIONAL RANKINGS
FLAG FOOTBALL (8-MAN) - "CLASS C"
1 GANG GREEN ATLANTA, GA 1260
2 NC OILERS FAYETTEVILLE, NC 1200
3 EAGLES BUFFALO, NY 1170
4 LIGHTS OUT CHICAGO, IL 1140
5 BUDWEISER SHEBOYGAN, WI 1020
- BLAZERS CHICAGO, IL 1020
7 SEMINOLES CLEVELAND, OH 1000
8 EMBER UHRICHSVILLE, OH 960
9 RENEGADES ATLANTA, GA 900
- GIANTS BUFFALO, NY 900
11 RAIDERS LANHAM, MD 660
- ROUGH RIDERS UPPER MARLBORO, MD 660
- WEEKEND WARRIORS BALTIMORE, MD 660
14 DC OUTCAST WASHINGTON, DC 420
- G'S UNIT CLINTON, MD 420
- EMPIRE CLEVELAND, OH 420
- DO-ZIA ALL STARS BALTIMORE, MD 420
- UNTOUCHABLES INDIANAPOLIS, IN 420
- BRAND NU ATLANTA, GA 420
- SHOWTIME FORT GORDON, GA 420
21 DOUBLE R MILLERSVILLE, MD 360
22 ROCKSIDE TAVERN CLEVELAND, OH 320
23 BISON CLEVELAND, OH 240
- SUSPECTS CHICAGO, IL 240
25 PLAYERS CLUB CLEVELAND, OH 180
---
INDIANA STATE RANKINGS
MEN'S FLAG FOOTBALL (8-MAN)-"CLASS C"
---
Guestbook

Please sign our guestbook and give us your feed back