http://www.mylocker.net/MylockerShop/view/marketing/dsp_slider.cfm?sc_id=S14052781114959
*** Announcements***
Fall 2015/2016
The Stingrays are Not fielding in the Fall. If interested in playing, please contact www.OUSC.com for our current u18 boys team.
Spring 2015
Stingrays started flat losing their 1st game 3-0 but followed up with a strong outing in the LI Cup vs  Garden City Premier team. It was an extremely close match with GC coming out on top 2-1. Unfortunately, things went downhill from there with several talented players not being committed, we just never jelled as a team.  Many thanks to those who made the effort to get to practices and at least notify the coaches when they could not make a game. Ending the season 2-7-1 was not what was expected after some very impressive teamwork late in the fall season.    Best of luck to the many of you heading off the college!
Fall 2014/2015
The Stingrays are looking to continue next fall and are looking to add players.  If interested, please contact us for open tryouts.
Spring 2013/2014
The Stingrays finished 3rd this season. Player commitment was not the best and it showed up on the pitch.  We started off strong winning our 1st 3 games and then the rest of the season went south going 0-6-1. We had some really strong quality games against the top teams in the division Levittown and East Rockaway, but came up short losing both games 1-0.  Player injuries took their toll, but for the most part, we had the tallent, we just didn't put it together.
We are looking to continue next season and have a solid core returning.

Fall 2013/2014

The Stingrays took their Division  (B16) this past spring season going undefeated 8-0-1. Many of our games were extremely close and if not for some solid goal keeping from Anthony and the defense, several of the games could have swung either way. It also helped that our midfield and offense came alive at key points including 3 come from behind wins. Our only tie to EM came when we were tied them in the final few minutes of the match. Congrats to a solid team effort.
This Fall, we will be moving up to Div 3. Competition will include several teams from this past Spring as the age group continues to consolidate.
I wish to welcome to our Team: Dillon, Mike H., Richie and Austin.  The fall (B17) will present challenges as many of our players will be participating in school sports and/or activities.
Spring 2010/2011

The Stingrays finished their spring season in a 3 way tie for 2nd place.
Our Trainer did a fantastic job and our strong placement (6-2-1) should advance us back into Div 5w.

At the Commack Memorial Day weekend tournament we competed against a Div 5 team and lost 2-1 in the final minute of play. While the overall result of the tournament did not put us at the top, we performed well and proved that we are again ready for Div 5.

I look forward to the return of Anthony who was out for the season with a broken leg as well as new comer Nick V. who will strengthen our midfield. We have one player leaving us, he decided to move up to the Vipers Div 2 and we would like to wish him the best.

Unfortunately, our trainer will be heading off to Cortland University and we will be looking to replace him. If qualified, please call coach Steve @ 917-572-7967.

Now that we are back at full strength,we should be one of the dominating teams in our division.


Winter 2010/2011

The Stingrays joined the Freeport Striker Sunday's league again this year and have been showing tremendous strength when playing against higher division teams.

During the MLK holiday weekend, we participated in the East Meadow Indoor tournament and took 1st place. Tommy M. took home the MVP with 3 goals and several assists. Strong efforts from our returning keeper Robert as well everyone who played led us to a 3-0-1 winning record. Competition was well balanced and all of the games played turned out to be very close.

Fall 10 Season:
Due to a consolidation of divisions, the Stingrays advanced to Div 5 and weren't quite ready. Division 5 was rougher and tougher than expected and the boys did not play up to their potential. Key Injuries to our keeper and several core players did not help us either. We did play competitive and most of our games were lost by only 1 or 2 goals. Having finished near the bottom of the Division, we will most likely drop down a division for the Spring season.

I wish to welcome Brandon and Liam who joined our squad from RVC and Anthony who moved up from the Warriors. Integrating new players and adjusting for Dylan, Nyles and Dani (who are now part of the Little Neck Panthers) who left, has been challenging.

Spring 2010 Season: The Stingrays will be finishing up their Spring 2010 Season on Jun 13. Competition turned out to be fairly balanced within the division and we finished up 4-3-2 in 4th place. We played well against the top teams, but boys did not play up to their potential and did lost games that they should have won.

I wish to welcome Timmy back to our squad. Timmy left the team 2 years ago to pursue other sports, so we are glad to have him back.

Winter 09 Season:
This Winter, the Stingrays will be participating in the Striker Sunday's Winter league.


Fall 09 Season:The Stingrays finished their Fall 2009 Season on Nov 22. The Division turned out to be tougher than expected and the boys did not play up to their potential. Injuries and missed games by key players did not help us either. Having finished tied for 5th place, we will remain in Division 6 for the Spring season.

We had some tough competition at our own Labor Day Oceanside Tournament, but at the same time, it enabled us to experiment and try different combinations of players. Ronan filled in for our primary Keeper this weekend and did a fantastic job. Dani, Ian, Joe & Joseph had a strong outing and our defense looks like it will be tough to beat. Nyles, Thomas, Daniel & Paul joined the team this Spring and are starting to show that they are ready for the challenges ahead. Joey, our new trainer is looking forward to building on the groundwork layed out by Alex. So far, the boys are responding well and will continue to improve under his guideance.


Spring 09 Waldbaum's Cup: June 21, 2009 The Stingrays vs. an undefeated Riverhead Raptors resulted in a solid match with the Raptors edging out a 4-3 win. The Raptors gave up only 3 goals all season long. The Stingrays came out strong and scored 3 goals in the first half. After going up 2-0, the Raptors got a goal back to make it 2-1. Then the Stingrays scored again to make it 3-1. Late in the 1st half, our keeper was hit from behind. No card, no warning, but we had to take him out with a shoulder injury. The Raptors capitalized & made it 3-2 at half time. At the start of the 2nd, they scored 2 quick goals to go up 4-3. The Stingrays did not give up and missed several close opportunities to get the equalizer. The effort fell short, final score 4-3. Congratulations to the Raptors for a fantastic comeback effort.


Spring 09 Waldbaum's Cup: May 3, 2009 The Stingrays move into the Waldbaum's Cup Final after defeating the Hicksville Bombers. We started off strong scoring 2 quick goals & looked solid until Hicksville took advantage of a mistake in our back field and drew within 1. Early into the 2nd half, Jake took a low shot that skipped into the goal to put us up 3-1. Then Denis hit a hard low shot past the keeper to give a 4-1 lead. Shortly after that, Tommy tacked on another goal to make it 5-1. Hicksville didn't quit & kept coming at our defense and were awarded a penalty kick to make it 5-2. There momentum picked up and on a counter attack, Jake blasted a shot over the out stretched arms of the keeper. With seconds to go, Dylan was knocked over just outside the eighteen and Tommy blasted a shot over the keeper to make the final score 7-2.

Strong performances by everyone. The Cup Final will be in Stony Brook on Father's Day. Congratulation's Team.


Spring 09 Waldbaum's Cup: Apr 18, 2009 The Stingrays move into the Semi-final round after defeating a tough North Babylon Team. Going into the 2nd half with a 2-0 lead, North Babylon provided a lot of pressure, keeping the Stingrays back on their heels. Fortunately, Tommy broke through to score his 3rd goal of the game and close out any chance for the other team. Good performances by Kevin, Robert, Ronan & Zack. Next Game is May 3rd vs Hicksville Bombers.


---


Winter 09: Jan 19, 2009 Striker Sunday's Tournament Finalists: The Stingrays continue to gel as they made it to the Finals against their rival the East Meadow Thunderbolts. The Thunderbolts came out on top when they beat us in Penalty Kicks.


Winter 08/09: The Stingrays will be playing in a winter League (Red Division) at the Long Island Sports Complex in Freeport NY. This new state of the art Indoor facility is 10v10 and will allow our players to continue work together and prepare us for next season. The League consists of Teams from Div 3 - Div 7, more information and schedules can be found at: http://www.strikersundays.com/home .
---

Fall 08: The BU12 Oceanside Stingrays placed 3rd in Division 6W, missing 2nd place by a questionable penalty kick that resulted in a tie against a tough Manhasset team. Next Spring we hope to advance to Div 5W.

We are currently looking to add a strong midfielder to our roster. If interested, please contact me at: Coach Steve.

---

Fall 08: State Cup Round #3 vs Woodhaven Warriors:
The Stingrays held them to 1-0 for the 1st 40 minutes, then ran out of steam as this talented team took advantage of their experience playing on their home field turf along with strong gusty winds at their backs to defeat us 4-0.

Congratulations for making it this far!

---

Fall 08: Columbus Day Weekend: North Hempstead 2008 1st Place Winners. Congratulations for a solid performance and a well deserved finish. The tournament came down to the final game vs East Meadow. The Stingrays came out on fire and scored 2 goals in 4 minutes. Strong performances by everyone resulted in a 4-1 Win. Tournament record: 4-0, 12 goals for 2 against. Many thanks to all of the parents.

---

Mike Buggalo and Harris Cohen will continue on as part of our coaching staff. Mike & Harris have been a great help throughout the Season and I appreciate their support. I also wish to thank Denise Tucker for her assistance with Team events.

---
Alex will continue to be our Team trainer this Spring. Alex played for Oceanside and has worked with the Paul Riley Soccer school. Trainer Fees are due by April 1st, please see Denise Tucker.


Our Team Standings so far:
**** Division NC 1st Place Fall 2006 ****
**** Division N2 8th Place Spring 2007 ****
**** Division N4 7th Place Fall 2007 ****
**** Division N5 4th Place Spring 2008 ****
**** Division 6W 3rd Place Fall 2008 ****
**** Division 6W Tied for 2nd Place Spring 2009 ****

**** Division 6W 5th Place Fall 2009,       5-4-0 ****
**** Division 6W 4th Place Spring 2010,  4-3-2 ****
**** Division 5W 8th Place Fall 2010,       1-8-0 ****
**** Division 6W 2nd Place Spring 2011,  6-2-1 ****
**** Division 5W 8th Place Fall 2011,        0-6-2 ****
**** Division 6W 4th  Place Spring 2012,  5-3-2 ****
**** Division 6    6th  Place  Fall 2012,      3-4-0  (Sandy Storm cut season short) ****
**** Division 6    1st Place Spring 2013,    8-0-1 (Undefeated, Division Champs) ****
 **** Division 3   2nd Place Fall 2013      6-0-2 ****
 **** Division 4   3rd Place Spring 2014  3-6-1 ****
**** Division 2 6th Place Fall 2014 2-4-2 ****
**** Champions League 9th place Spring 2015 2-7-1 ****
---
---
...Next Practice is



Practice Schedule for Summer 2013. Please check your emails or call me.
For now, we are breaking until mid-july.

Please notify me if you need a ride to or from practice or you cannot make it.

Remember to bring ball (properly inflated & put your name on it), shin guards, Outdoor shoes & water bottle. Please notify me if you cannot make practice.
---
---
Who are we ?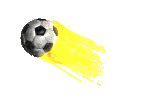 The Stingrays as one of the three U10 travel teams formed in Fall 2006. This team continues to mature and improve as part of the Oceanside United Soccer Club(OUSC).

OUSC began in 1962. It was the first Nassau County, Long Island team to play in the German-American Soccer League (now known as the Cosmopolitan Junior Soccer League) and took the 'orange & blue' colors of the County for it's own.

Today the club is a member of the Long Island Junior Soccer League (LIJSL), the Stingrays began their first season of travel soccer September 2006, winning their Division.

Visit the Oceanside United Soccer Club website:
Oceanside Club Website - http://www.ousc.com/

---
---
Division Standings
Division standings can be found at: 
 
<http://www.lijsoccer.com/competition/League-Play.html
---
Archives....