NEW FOOTBALL WEIGHTS FOR THE 2016 SEASON SEE THE AGE /WEIGHT TAB ON THE LEFT
FOOTBALL REGISTRATION $140 WHICH INCLUDES INSURANCE AND HOME & AWAY UNIFORMS
CHEERLEADER REGISTRATION $140 PLUS SPIRIT PACK
EARLY REGISTRATION SAT. JUNE 4, 2016 9:00AM -1:00PM
GAME FIELD "LAKES BY THE BAY PARK " 8551 SW 216 ST (GALLOWAY RD) 33189
---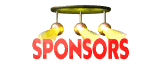 THANK YOU!!!!!!!!!!!!!! TO OUR PLATINUM CLUB SPONSORS ($1200 AND UP OR THREE OR MORE YEARS OF DEDICATED SPONSORSHIP)
TED HENDRICKS FOUNDATION
TED "THE MAD STORK" HENDRICKS
PRO FOOTBALL HALL OF FAME
 GOLD & GOLD, P.A.
FLORIDA TRIAL ATTORNEYS
(Coral Gables Office)
2121 Ponce De Leon Boulevard
Suite 740, Coral Gables, Florida  33134
(305) 567-2525
(Boca Raton Office)
2700 N. Military Trail
Suite 100 Boca Raton, FL. 33431
Phone: (561) 416-2882
 " We believe in our Clients and we believe they need our help"
DJ Auto Collision Center
Body Shop
"Family owned and operated" 
Delawrence Moore -Owner and Operator
 (786) 457-7774
 3582 NW 52 St. Miami, FL. 33142 
Computerized paint match system

Complete safety analysis

Free on site estimates

Lifetime work guarantees

ASE Certified Technicians

AATI Certified Technicians

Skilled and professional workmanship

Costume Painting and Detailing
A J ' S JEWELRY
"REAL KING OF BLING" 
18901 S DIXIE HIGHWAY
CUTLER BAY, FLORIDA 33157
305-256-2963
 
 
WING STOP 20565 OLD CUTLER ROAD (305) 969-WING (9464) NINE VARIOUS FLAVORS AND OVER 10 DIFFERENT SIDE ITEMS


MIAMI ACUPUNCTURE

ADRIAN MELERO (786)972-1616 1 CURTISS PARKWAY #6 MIAMI SPRINGS,FL 33166

LICENSED ACUPUNCTURE PHYSICIAN http://miamiacupuncturetherapy.com

ALL P.I.P ACCIDENT AND MOST PERSONAL INSURANCES ACCEPTED

TOTALBANK 17945 FRANJO ROAD(97 AVE.) HENRY ENRIQUE FLORES VICE PRESIDENT/BRANCH RELATIONSHIP MANAGER (305) 232-4900
 
  
DANIEL'S
OFFSET PRINTING
A COMPLETE UNION PRINT SHOP SERVING MIAMI SINCE 1949.
"WE WOULD LIKE TO TAKE THIS OPPORTUNITY TO THANK STEVE AND SUSIE GRIMES FOR BEING A LOYAL SPONSOR AS WELL AS SUPPORTER OF THE PALMETTO RAIDERS SINCE 1990"
.
CENTRAL CONCRETE SUPERMIX
"THE ON TIME CONCRETE COMPANY"
JOSE "PEPE" CANCIO, SR.
PRESIDENT AND C.E.O.

"WM"
WASTE MANAGMENT
 
 
  MR. JON DUNLOP
 
  MR. JOHN MICHEL
 
  PUBLIX
SUPER MARKETS
"WERE SHOPPING IS A PLEASURE"
 
 MR. KEITH DIEGO
 
 
 MIAMI-DADE COUNTY
 
 
GEOFFREY McLAUGHLIN, PA ATTORNEY AT LAW"THE TRAFFIC TICKET SPECIALIST"
(305) 438-1997

MR. WINSTON BREEDLOVE
"DEDICATED CONTRIBUTOR AND A SPECIAL FRIEND TO THE PALMETTO RAIDER FAMILY"

JAY'S FUNERAL HOME
DISTINCTIVE SERVICE WITH DIGNITY AND INTEGRITY
305-255-1193


ALL SPONSORS FEEL FREE TO CONTACT OUR PARK PRESIDENT, MR. CLARENCE MOSS
 (305) 710-3529

OR

YOU CAN SEND ALL CONTRIBUTIONS TO:
PALMETTO RAIDERS YOUTH DEVELOPMENT CLUB
P.O. BOX 0771
MIAMI,FLORIDA 33257-0771