HOME OF THE WILDCATS
PARKCHESTER LITTLE LEAGUE
PARKCHESTER BABE RUTH
PARKCHESTER RBI
TRAVEL TEAMS
Parkchester Wildcats 10U travel team

is looking to fill two roster spots for are  fall baseball season
If interested and would like to try out please contact one of the coaches  THANKS 
Mgr  Frank Rivera
917-675-1037
Jfrank.rivera@yahoo.com
Coach Steven Hernandez
646-203-5475
Coach Dean Ricks
347-247-5969
drcoachpkc@aol.com
---
REGISTRATION FOR THE 2019 WINTER CLINIC IS NOW OPEN!!!
             YOU CAN NOW REGISTER ONLINE..

 Register fast, Starting November 2, 2019 we will be having an 11 week of physical fitness, strength, conditioning, speed and agility course of baseball fundamentals.  This includes hitting, fielding and throwing for 2 hours sessions on Saturday and Sunday that are divided into four different age groups. 
So If you have a Nephew, Niece, Cousin, Brother or Sister interested in playing good baseball bring them down let them have some good ole spring fun...
Parkchester Baseball is a community for kids to learn baseball, make friends and have fun. So Train hard play Harder.
Parents can register your child on this site under the registration tab and make payments.  Or you can register every Saturdays from 10am to 12pm at Lehman High School entrance.  Again please keep in mind space is limited and spots fill up quickly So register fast.
We accept Checks, Money orders
For more info contact:  Dean Ricks at 347-247-5969
---
2018 WBA Fallball
13U CHAMPIONS
Parkchester Wildcats
Nov 4th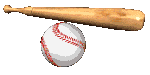 Welcome to Parkchester Baseball
                      Home of the Wildcats
      
OUR HISTORY:

          Parkchester Little League was founded in 1956. Starting out with 12 teams in two divisions. Today the league has grown to 18 teams with boys and girls ranging from age 4 to 18 years old, with five different divisions competing in T-ball, Minors, Majors, Juniors and Seniors.
           For over 54 years, our league offered Youth Baseball to the Parkchester community and we are proud to be a charter member of Little League  and RBI Basbeball. We are excited for our 2019 spring season.  
          Parkchester Little League was the first league in the area to join the Little League Urban Initiative program back in 2005, when they attended their first Jamboree at the Little League Baseball World Series complex in Williamsport, PA. The Urban Initiative program was instrumental in helping renovate and secure the fields they now call home. The league is dedicated to the success and development of the children over the season and leading to the anticipated annual League BBQ where teams, players and parents come together celebrate the end of the season, friendship and team spirit.
         The competition does not end after the regular season is over. During the winter months we offer a program to fight obesity. We also offer baseball training at Lehman High School that is open to everyone in the community.

         Our mission at Parkchester Baseball is to promote discipline, leadership,good character, sportsmanship and physical fitness, by providing a regimen that will develop these traits in in each child.  Through this training, boys and girls from all backgrounds will be embraced and excercise the values learned while at Parkchester Baseball and during their everyday life.
       Finally Parkchester Baseball would like to emphasize, that it would not be what it is today without the help of our dedicated parents, volunteers and coaches who take their time out each week and year to help the league and make the sport grow more. Therefore, Parkchester Baseball would like to thank you all as we look forward to another great season in 2019!

The Parkchester Baseball Leadership Team 

                         Dean Ricks                                                     
Veronica Vazquez

  (Habla Espanol)
                         Executive Director                                           Senior Div Director
                         Parkchester Baseball                                      Parkchester Baseball  
                         347-247-5969                                                  
646 402-1424
                         Annette Olivero                                               T
ony Villanueva
                         Secretary                                                         Vice President
                         Parchester Baseball                                        Parkchester Baseball
                      646 624-3198
                                                 718 791-8145
                         Linda Alvarado                                               
Tiny Concepion
                         Treasurer                                                         Grounds Keeper
                         Parkchester Baseball                                      Parkchester Baseball 
                         347-306-8765                                                   
347- 242- 9087

Please join our Social media links and Email list to stay up to date with league news.  We welcome your suggestions, stories, pictures and feedback.
 You can click on our Social media and subscribe at the links below on this webpage to share photos and stories with us on our Facebook and Instagram pages
---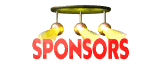 NEEDED FOR OUR  SPRING PROGRAM AND WINTER TRAINING PROGRAM
If you are interested in being part of our sponsorship program or if you would like more information regarding our sponsorship programs you can contact Parkchester Baseball at the contact information below. Thank you
 CONTACT: DEAN RICKS 347 247-5969
or E-mail: DRCOACHPKC@AOL.COM

Sponsor !!!

Field Condition
Parkchester Little League 1300 Waters Place