Parkway Basketball wishes to thank the Corrib for their generous support
Parkway Basketball wishes to thank Superflash for their hard work and support
Good Luck, Parkway Boys and Parkway Girls!!!
Welcome to the Home of
Parkway Travel Youth Basketball
2018-2019 Season is almost upon us
The 2018-2019 season will be here shortly.   Parkway Travel Basketball will, again be placing travel teams for boys and girls going into grades 4 through 8.  3rd grade players are eligible to tryout for 4th grade teams.
Tryouts will be taking place in September.  Please watch the website for details.   You can also visit our facebook page for "Parkway Youth Travel Basketball".  Tryout information will be posted in late August.
---
Thank you, Corrib Charitable Trust

Parkway Travel Basketball would like to thank the Corrib Charitable Trust for their generous support in our 2015 - 2016 season. As always, the Corrib Charitable Trust is there for our program and all of the other programs that are so vital to our community. We want to thank the Corrib Charitable Trust for their continued contributions and efforts in the Parkway Community throughout the years.

---
Thank you, SuperFlash
Travel Basketball would like to thank Chuck and Tony at SuperFlash for their continued hard work and support for our program.
---
Accessing our Metrowest Schedules

Due to changes with the Metrowest website's structure, we can no longer link directly to a Parkway team's schedule or standings, as we have done in the past.  To view the standings or schedule for a team, please click on the link to the Metrowest Website (on the left) and follow the simple steps to access the desired page.  Thank you and we look forward to a terrific season!!!
---
Our Mission
The mission of Parkway Youth Basketball is to prepare young athletes in the community to compete at a high school level or better. As part of its mission, Parkway Youth Basketball strives to accomplish the following:
1) Create a positive environment in which the players can enjoy basketball.
2) Teach skills, rules, and strategy to our players.
3) Model and teach competitiveness with an emphasis on class and good sportsmanship.
4) Promote increased self esteem, teamwork, and camraderie among the players.
---
Canning Drive
Terry Francona graciously poses with some Parkway players after supporting our basketball program.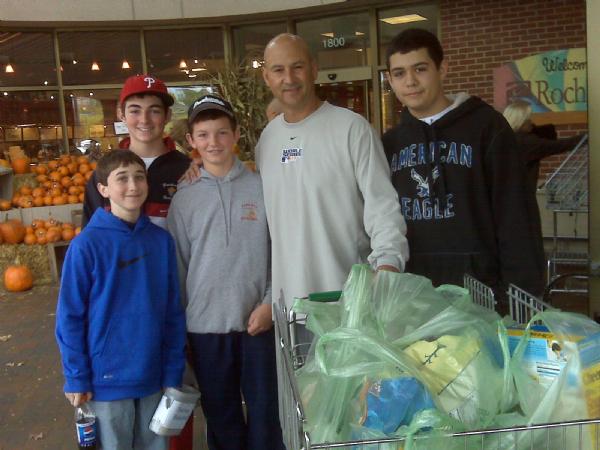 ---

Welcome to the Parkway Basketball website. We look forward to another great season of basketball with all of our girls' and boys' teams as they battle in the competitive Metrowest Basketball League.
Schedules, results, rosters and standings can be found on our website. The Photo Albums have been updated with pictures submitted for teams. Standings and scores are updated every Tuesday following the weekend's games. For anything else, you can access the league website through the following links.
For directions to gyms, please select the following link
Metro West Basketball Schedules
For announcements and other league information, please click the following link
Metro West Basketball Home Page