Be a part of it! Sponsor a team today!
---
2015 9u BBH LI Ducks Invitational Champs
---
What is Massapequa Cyclones Baseball?
Cyclones Baseball is a dedication to providing competitive baseball to Massapequa athletes and building lifelong memories.   The source of this dedication comes from passion for the game. In addition to teaching young talent how to play the game, we point out the parallels of the game compared to life in general whenever the opportunities arise.   Our mission is to provide the highest level of competitive exposure at the most economical cost.  Our motto is "Its all about the players."  Our plan is to teach the players to "play for the name on the front of the jersey and not on the back".  By fostering teamwork in a positive environment, we believe we are preparing our players to be winners in life, regardless of what their paths become.   
---
2014 - 8U (Vilardi) - Merillon Columbus Day Champs
---
2013 - 18U (Garland) - College Prospect Team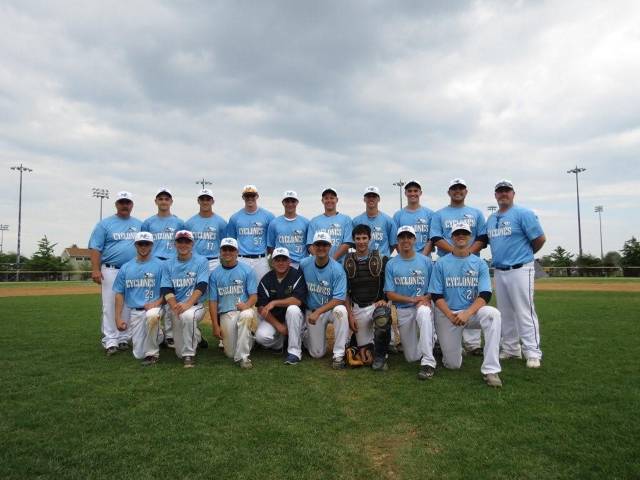 13 Members from the same team have gone onto play college ball !
D-1
Nick Garland          Central Connecticut State University
Bobby Honeyman   Stonybrook University
Alex Cosenza         Hofstra University
Billy Schlich           College of the Holy Cross
D-2
Eric Hassell           Adelphi University
Frank Portaro        East Stroudsburg University
Matt Diesel            Felician College
Jon Mulford           Adelphi University
D-3
Patrick Healy         Cortland University
Rob Fitzpatrick       New Paltz University
Nick Comito           Immaculata University
Andrew Camarda    Baruch College
Ryan Smith           Baruch College
---
2014 - 9U (Barrow) - Hot Stove Memorial Day Challenge Runner-Up
---
2014 - 13U (David) - Spring NCYBL playoff runnerup
---
2013 TEAM 12U (DeG) beats Puerto Rico for DISNEY TOURNAMENT TITLE
---
2013 DISNEY CHAMPS - Memorial Day Tournament