Welcome to the home of the
Reynolds Girls USA Softball
Welcome
Welcome to our website. This site is used as the primary source of league information during the season and throughout the year. Feel free to look around and check back often for updates.

Thanks for visiting!
---
About Us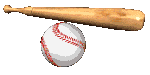 Reynolds Girls USA Softball is a non-profit organization, which provides girls ages 6 through 14 the opportunity to play fastpitch softball. The league is designed for players of every skill level, from beginner to tournament play.

Reynolds USA teams classified as "C" or "REC" teams compete in the Mt. Hood Softball League, playing teams from other districts such as Gresham, David Douglas, Sandy, Centennial, Corbett, and Welches.
 
The primary goal of our program is to provide a fun, safe, and educational opportunity for girls in the Reynolds School District. We work closely with the Reynolds High School athletic department and varsity softball coaches in order to develop an effective partnership that will produce successful results for years to come.
---
---
Softball Rules for 8u, 10u, 12u & 14u
Please look under handouts - then under Mt. Hood By-Laws for the Mt. Hood playing rules for the different ages.