2019 SPRING SIGNUPS JAN 26th & FEB 2nd 9AM-1PM SCOTT TOWNSHIP COMMUNITY ROOM
Baseball age as of Aug. 31, 2019 & Softball age as of Jan. 1, 2019
2019 Spring Registration is Open Now
You may register your child in one of three ways:
1.) Online: www.scotttownshipathleticassociation.com
The link above will take you to our site sponsored by Dick's Sporting Goods (Blue Sombrero); Select Register Tab and then Create an account if you don't already have an account established.
2.) In person at the Community Room (above Scott Pool) on these days:
January 26th from 9am to 1pm
February 2nd from 9am to 1pm
3.) Download the registration form (you will find the 2019 STAA Registration Form under the Forms Tab at the top of the page and then select Handouts). Send the completed form with payment to: STAA C/O Mike Giammatteo, 543 Robin Drive, Pittsburgh, PA 15220 
---
Email - scottbaseballsoftball@gmail.com
---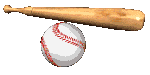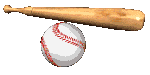 Scott Township Athletic Association (STAA) is an organization of volunteers in service to you and has been a vital part of the community since 1969. The purpose of the STAA is to provide a safe and healthy environment for children to develop teamwork, sportsmanship, and fair play. With positive role modeling, the STAA will provide an outlet of activity while building the confidence of each participant.
| | | | |
| --- | --- | --- | --- |
| Baseball |   | Softball |   |
| Pre T-Ball | Ages 3-4 | Pre T-Ball | Ages 3-4 |
| T-Ball | Ages 5-6 | T-Ball | Ages 5-6 |
| Farm League | Ages 7-8 | 8U Slow Pitch | Ages 7-8 |
| Minor League | Ages 9-10 | 10U Fast Pitch | Ages 9-10 |
| Little League | Ages 11-12 | 12U Fast Pitch | Ages 11-12 |
| Pony Baseball | Ages 13-14 | 15U FastPitch | Ages 13-15 |
| Colt Baseball | Ages 15-16 | 18U Fast Pitch | Ages 17-18 |
| Legion League Baseball | Ages 17-18 |   |   |

    **Please note: No child may play outside of their age range without written permission from the STAA Board; ages should be based on child's age as of 8/31/2019 for baseball and 1/1/19 for softball.
---
 STAA Clearance Policy
 All managers and coaches.  Pennsylvania has a new required background check. Our old background check is no longer valid. All managers and coaches must request their Criminal History (PATCH) clearance and Child Abuse Clearance. Once you receive the clearances you will be asked to bring the clearance print out to a meeting and we will record that the clearance. You will maintain control of your clearances so they can be used for other volunteer work. If you currently have the required documents and they are less than 36 months old you will need to have STAA record that information. Please see details and web addresses to request your clearances below. There is also a Volunteers FAQ and Disclosure Statement Application for Volunteers located in the 'Handouts' section

Pennsylvania new law regarding clearances needed to work with children.

As of 12/31/14, all organizations that have volunteers that work directly with children must obtain a specialized certification from the state. In order for your organization to be compliant, you must do the following by 7/1/15, for any volunteers who come in contact with children.

* State Police or Pennsylvania Access to Criminal History (PATCH) clearance.

      https://epatch.state.pa.us/Home.jsp

* A Child Abuse Clearance issued by the Department of Public Welfare.
       https://www.compass.state.pa.us/cwis/public/home 

* Any volunteer that has not resided in PA within the last 10 years will need to obtain an additional clearance from the FBI, via a fingerprint check. The only option is to have the FBI clearance completed directly through the FBI.


For further details on HB 435 please see the file '2015 STAA Clearance Policy' in the handout section of this webpage
---
2019 STAA BOARD MEMBERS
| | |
| --- | --- |
| Name | Title |
| Mike Giammatteo | President of STAA |
| Joe Scalise | Vice President of STAA |
| Rege Makowski | President of Baseball |
| Rich Snyder | Vice President of Baseball |
| Michele O'Farrell | President of Softball |
| Melissa Scalise | Vice President of Softball |
| Amy Giammatteo | Vice President of e-Commerce & Public Relations |
| Jay Cruz | Vice President of Finances & Fundraising |
| Ed Boesenberg | Secretary |
| Natalie Cruz | Treasurer |
https://www.facebook.com/20531316728/posts/10154009990506729/
TWITTER PAGE: @scotttwpaa