Week 0: Welcome back, welcome back, welcome back.
May 3, 2019
Kind of New and Somewhat Improved: a 2019 season preview
PRESTON SAHABU, Seattle Wiffle
The wind blows through a little fresher. The sun hangs around a little longer. Cowen Park dries out and leaves an actual field behind. Soft plastic connects with hard plastic. It is that time of year, friends: wiffleball is back.
Before we look forward to 2019, we must do a proper tribute to what has been left behind in 2018.
Walks With Four Balls Runs Out of Name Changes
You may know them as Wiff Waff, Get A Wiff, or Walks With Four Balls, but this founding team of Seattle Wiffleball has chosen to fold this season. Captains Andrew Ybarra and Greg Nyssen held their teams together with grit and sheer force of will, and could always be accounted for a competitive match week in and week out. We wish them the very best in their "retirement".
Cannonball Coming Hangs 'Em Up
After three wonderful years in Seattle Wiffleball, Cannonball Coming and captain Patrick Meagher will be stepping back from the league this season. As an opponent on the field, I will not miss their crafty pitching and power hitting. As a league, we will dearly miss their enduring sportsmanship, impressive athleticism, and full embrace of dad swag.
Swing at the Fence
Plastic construction wire, hot orange and frayed. Bamboo poles woven in with various lengths and strengths. A constant struggle to stay upright in the lightest breeze. The fence has been a known health, safety, and gameplay hazard for the last five years -- I am happy to report that it has been replaced.
On to the happier stuff...
A New Fence Approaches!
Smooth blue fabric, well-attached and stretched taught. Plastic poles that can bend all the way down to the ground before popping back upright. Stake inserts for solid and consistent setup. The new fence was advertised to us as a dream, and hopefully it will live up to that dream!
Narrator: It did not live up to that dream.
Rule Changes
In an effort to improve the game experience and encourage balls in play, the following rule changes have been made:
68 mph speed limit. Pitchers may throw no harder than 68 mph. If they do, the offense may take a ball or the result of the pitch. An exemption is made for the first such pitch in an at-bat, where the offense may take a no-pitch or the result of the pitch.

Sixth fielder. Teams may now play with a pitcher and five fielders. All fielders must bat, but four-member lineups are still permitted.

Free defensive positioning. Defenders in the field may position themselves anywhere in fair territory, as long as they do not interfere with the batter.

Mandatory use of league balls. The league will provide stamped game balls to ensure a uniform offensive environment. Pitchers may scuff league balls using league tools. A bullpen will be set up so pitchers may practice with league balls before their games.

Optional mercy rule. If a team is behind by more than 20 runs after two innings, they may opt into the mercy rule.
The Rookie-ish Teams
We are excited to welcome four new teams into the league this year, many of which are captained by players returning from last season. Let's get hype!
ISO Pale
Otto Par, long-time pitcher for Walks With For Balls, has taken his talents to a team of his own. Recruited from his friends and bolstered by free agents, they wanna bring the power and place the league beyond the Pale.
Sheryl Crows
If you are a long-suffering Mariners fan, you almost certainly know about Lookout Landing and their wonderful writing. Eric Sanford, formerly of Cannonball Coming, has rallied his fellow writers together and brought a sunny murder to Cowen.
TBD ("Voltron")
Back like they never left, Greg Nyssen (WWFB) and Spencer Minder (Sons of Pitches) are leading a brand new team. Frances Nyssen (WWFB), Jonathan Stevens (SP), and Karl Koch (CC) also appear on the roster, Voltroning together with a few free agents.
TBD ("Gang of Misfits")
A gang of misfits with a passion for wiffle. Captain Brown has the difficult task of bringing together a squad of talented free agents and forming a real team out of them. Sons of Pitches faced a similar road last year and made the playoffs. Can it happen again?
The Veteran Teams
We have four teams returning to play ball this year. You know them and you love them, but just in case you need a refresher, we are gonna preview them too.
100% Real Juice
The reigning champs. A perennial contender with devilishly good pitching and powerful hitting, Gabe Showalter looks to lead his band of brothers into battle once more and grab the first back-to-back titles in league history.
West Coast Washout
The runners-up. After a heartbreaking finish in the Series last year, Jeremy Salvo continues to oversee a long lineup and deep bullpen. Six athletic fielders are also going to cause a problem for opposing teams.
RBI Steaks
After a bit of a down year last season, largely due to major events in the lives of many teammates, Jimmy Froio will try to get the band back together in search of a second title. They certainly have the talent, but it takes more than that to rebuild a dynasty.
Chicken 'n' Wiffles
In contention for the playoffs nearly all of last season, Matt Pearson's squad was pushed aside in the final week. The pitching and defense need to improve for this team to find the postseason, and a few more hits certainly wouldn't hurt.
---
The 2018 World Series
August 19, 2018
Juice, Washout play Series for the ages
PRESTON SAHABU, Seattle Wiffle
For months following the conclusion of this Series, I did not feel up to the task of recounting it. It was, without a doubt, the finest wiffle I have ever witnessed in this league. The pitching was masterful; the fielding, fearless; the hitting, tenacious. Momentum twisted relentlessly in the hot August air as both teams clawed their way towards the Leaning Golden Man.
The Series between 100% Real Juice and West Coast Washout is an immortal moment in the history of Seattle Wiffleball. I hope I do it justice.
Final preparations.
Game 1: the duel
"That's how it starts, boys."  --Jeremy Salvo
A fresh, crisp morning greeted both teams to the dewy field.
Aaron Hunter took the hill for the Juice. The crowd blinked, and the top of the first was over with a walk and three strikeouts. Hunter worked at a blistering pace: loading and firing, loading and firing, over and over again.
Washout's Max Melendez jogged out to the mound. He maintained the crisp tempo: loading and firing, loading and firing, over and over again. Melendez allowed a hit but struck out the side.
Second inning: rinse, wash, repeat. (Matt Morris laid out at third base to snag a sure hit from Conor Roberson.)
Third inning: same story.
Fourth: again.
It was repetitive, and it was beautiful. Hunter's slider and Melendez's riseball danced and darted into the zone and away from bats. Tentative rallies of walks and singles were crushed with strikeout upon strikeout upon strikeout.
No mercy.
Jason Matt sprinted to first. Leading off the top of the fifth, he had cued the ball up the third base line. The throw went wide, the first baseman dove across the baseline, and Jason touched the safety bag. Then he was on the ground, flattened by a bang-bang play. Jason limped off for a pinch runner, but the leadoff hitter was aboard. Jack Kineke stroked a single into center and Dan Rish earned yet another walk, loading the bases with no outs.
The Juice needed an easy out in the worst way. They got it on the next pitch as Jeremy Salvo popped out. With one out on the board and Hunter on the mound, the situation was still dire, but there was light at the end of the tunnel.
That light was a train. That train was Andrew Winter.
Clutch.
The crack of the bat would not be denied. The ball screamed down the left field line. It hurdled the fence. The Washout sideline erupted. Absolute pandemonium.
With four runs to work with, Melendez punched six more strikeouts and slammed the door. He outpitched Hunter with an 18-strikeout shutout, putting Washout one win away from the title.
FINAL: West Coast Washout 4 || 100% Real Juice 0
Game 2: the struggle
"We've never made it to a game three."  --Epo Olivares
The temperature crept up as both teams took a much-needed breather, reflecting on the last game and planning for the next. A joyful Washout squad was buoyed by Melendez's effort, hoping that Dan Rish would dip into the same magic and carry them to the title. Juice found themselves against the wall, and starter Epo Olivares darkly noted that their history of being the sweepers -- or the swept. Each starter carried sparkling reputations into the game, so a second pitcher's duel seemed entirely possible, perhaps even likely.
But as the dew lifted from the grass, that possibility evaporated, and the next six innings became a knock-down-drag-out dogfight. Both Rish and Olivares struggled to dodge the bats and find the zone in the simmering heat, issuing singles and walks nearly every inning, sometimes tightroping their way out of the jam, other times surrendering precious runs. Flushed and sweating, the two of them labored through their outings.
Washout drew first blood in the bottom of the first, controlling the strike zone against a wayward Olivares to collect six walks and two runs. Juice returned fire in the top of the second, slicing the diamond with a series of singles to even up the score, though Jeremy Salvo's diving grab on a Matt Guindon liner to right field prevented at least two more runs from scoring. Each side was stringing together a couple jabs, runners and fielders bobbing around pitchers and batters, strikeouts weaving in and out of singles and walks.
Effectively wild.
The haymaker came in the top of the third as the Juice broke off four runs against a wild Rish and abstract defensive play. Tim Haggerty delivered a clutch two-out single up the middle to drive in two runs, which was followed by an Aaron Hunter RBI sun-double that was a different kind of clutch, more the "if you can't find it, grind it" variety. When the dust settled the game seemed out of reach for the Washout, with Olivares staked to a four-run lead and only four frames to go, yet the home side refused to go quietly and continued to work walk after walk, turning up the pressure on the Juice defense.
The breakthrough came in the bottom of the fourth as Salvo clobbered a two-run donger over the center field fence, awakening his sideline from the hypnotically hot afternoon towards a possible comeback. The next few frames built on that belief as Rish beared down and squeezed the Juice bats dry, leaving the Washout down only two entering the bottom of the sixth.
Salvo had the opportunity to repeat his fourth inning heroics with a runner on first and no outs, but succumbed to a foul tip after working a full count. Determined to pick up their captain, Andrew Winter and Max Melendez earned crucial walks to load the bases for Austin Cudworth, who drove a hard ground ball up the middle that tied Olivares up in knots, forcing in a run.
The lone ranger.
Olivares stood alone in the center of the diamond -- the tying run on third, the winning run on second, the seventeenth and eighteenth outs elusive. His face was washed in red, burned in the midday sun, poured over with sweat. The pitcher's mound had become a growing dust bowl, torn up and cooked dry over the last five and a half innings, and it was about to swallow him whole.
Olivares stood alone in the center of the diamond -- he pounded in two strikeouts, and the Juice escaped by the grit of their teeth.
FINAL: 100% Real Juice 6 || West Coast Washout 5
Game 3: the finish
"You know what sucks about this? ... That I'm up."  --Adam Brickett
A grounds crew quickly addressed the travesty of a mound, working in soil and water to make it truly playable. Each side took the moment to sigh: the Juice relieved of near disaster, the Washout wistful of near triumph, both exhausted in the sweltering conditions. A smoky haze had settled in the park, a heavy blanket trapping the tension of the final game.
Epo Olivares jogged back to the rubber, and the final game of the 2018 season was under way. Though the last two games were absolute classics, every inning of this one was packed with intrigue, daring play, and raw emotion. 30 for 30 would be so lucky to cover it.
In the early going it appeared that Olivares would have the upper hand against the Washout lineup, reining in his control and keying in on the strike zone. Opposing starter Dan Rish remained as wild as in the previous game, but it was a small miracle that he was pitching at all -- he had thrown an eleven inning marathon over two games the week before, so combined with the six innings he just threw, he was working on his eighteenth in eight days. A gutty effort.
Flaring tempers escalated the drama to a fever pitch. In the top of the second, Jack Kineke prepared to bat against Olivares, looking to cash in with the bases loaded and two outs. He went down swinging and slammed his bat in violent frustration. It bent and snapped at the wooden handle, the blue plastic holding on by a thread. The broken bat was tossed aside. Austin Cudworth covered for his fallen teammate in the top of the third, stroking a two-out double to center field to score Rish. An errant throw into the infield allowed Max Melendez to scamper home as well, giving Washout a slim 2-0 lead.
The Juice would claw one back in the bottom half of the frame as Rish was lifted for Melendez, who was not nearly as sharp as he was in the first game. He walked the bases loaded and Duncan Robinson shot a grounder down the third-base side for an RBI. Aaron Hunter relieved Olivares in the top of the fourth and set down the side in order on three strikeouts, showing no signs of slowing down from game one.
By this point the sun was directly overhead and Cowen was getting absolutely blasted. Hot air shimmered all around the park. Melendez continued to look for his control in the bottom of the fourth, walking the first four batters to tie the game at two. Smelling blood in the water with the bases loaded and no outs, the Juicers looked to add on and let Hunter carry them to victory.
After the previous batter struck out, lefty Matt Morris stepped in. On a 1-2 count, he too was rung up, but on a controversial check swing. The league's tradition of careful competition withered under such high stakes, with Morris angrily contesting the call to all bystanders while the Washout would not be budged. Words were exchanged, dirt was kicked, and the bat was tossed; eventually play resumed. Melendez buckled down for his third strikeout of the inning and escaped with the tie intact.
Andrew Winter came to the plate in the top of the fifth. With a man on first and one out, there was not much of a rally brewing against the formidable Hunter, who had struck out four of the five he had faced so far. A scoreless deadlock and extras loomed.
Hunter was rolling.
Winter took that deadlock and drilled it straight into left field. The outfielder stuck up his hand, but the ball was struck with such fury that it ricocheted up and straight back, right over the fence, as if cursed by Jose Canseco himself. A tie-breaking home run, a back-breaking home run, once again off the bat of Andrew "Dingers" Winter. Just like the first game, he had turned the Hunter into the hunted.
With the score standing at 4-2, the Juice were desperate for runs. They did not find any in the bottom of the fifth as Melendez induced two easy pop ups and earned another strikeout. Hunter, unfazed from the traumatic fifth, cleaned up the Washout in order in the top of the sixth.
The stage was set for the last stand of 100% Real Juice, and in a turn of pure poetry they were also down two runs, like West Coast Washout in the second game. In a surprising but sensible move, Jeremy Salvo opted for a fresh arm out of the bullpen in Kineke. The stuff looked electric, an arsenal unique from Melendez and Rish, seemingly ready to close the door and secure the title.
Though the first two at-bats were battles, Kineke would prevail with two strikeouts.
Matt Guindon quietly entered the box, his team up against the wall. Strike one smacked against the zone. Strikes two and three felt inevitable, and the writing on the wall seemed clear as day.
*thwack*
Guindon singled on a hard ground ball to the second baseman. A spark.
Morris avenged his contested strikeout by working a walk. A flame.
Sam LaCroix walked on four golden pitches. Hope was still alive, refusing to die in the darkness of two outs, the winning run now on base.
Duncan Robinson, the unlucky outfielder, avenged himself with an RBI walk. 4-3. Washout fielders could only watch in horror as their hurler walked the world, searching in vain for the eighteenth and final out.
Time was called to stem the bleeding. Salvo and Rish joined Kineke on the mound to discuss their options. Adam Brickett was next up, standing by the backstop with a bat in hand, nervously talking with teammates and cursing the fate that brought him to this moment. The Juice bench spoke with the scorekeeper about the long mound visit, and the scorekeeper approached the mound to break it up, to finish the Series one way or another. Rish began warming up.
Brickett dug into the box. 1-0. 2-0. 2-1. 3-1. Walk. Tie game.
Rish grimaced. This was his twentieth inning in eight days. Undoubtedly the ace of the staff, Washout would not be here without his tenacity and talent -- but even aces are mortal.
Gabe Showalter, unsung captain of the Juicers, picked up his bat. This would end here.
1-0. 2-0. 3-0. Walk. Ball game. Joy and agony shared the field.
FINAL: 100% Real Juice 5 || West Coast Washout 4
The final score.
2018 World Series Champions: 100% Real Juice
"O Captain! my Captain! our fearful trip is done,
The ship has weather'd every rack, the prize we sought is won."
After two years of being fiercely competitive runners-up, always the bridesmaid and never the bride, 100% Real Juice have captured their first Seattle Wiffleball title!
Juice raises the Leaning Golden Man.
---
All-Star Sunday 2018
Dad Strength: a home run derby story
PRESTON SAHABU, Seattle Wiffle
With the World Series over, everyone turned their attention to the rest of All-Star Sunday, which included a fabulous summer cookout spread. Enormous thanks to all those that contributed, from those that brought prepared dishes to others that oversaw the grilling. Smoke rose from the coals, adding to the forest fire atmosphere.
Delicious, delicious food, coming to a park near you.
Hitting dingers is hard. Plastic bats were not meant to hit plastic balls with one hundred foot authority. Yet every time we hold this derby, I see things that I have never seen before. Balls do more than sneak over the orange construction wire -- they ascend to another plane of existence, over and over again. It is a beautiful violence.
Taking up the timing and MC duties, I announced the first round as an open call: anybody could spend two minutes swinging for the fences, with a soft-tosser of their choice. Many stepped in and gave it their best effort, but only six were able to get more than one home run and out of the first round:
Matt Morris (3)

Dan Rish (3)

Patrick Meagher (3)

Karl Koch (2)

Jeremy Salvo (2)

Paul Rogers (2)
A full half of the finalists hailed from Cannonball Coming: Meagher, Koch, and Rogers. They lived up to the team name and flexed the dad swag. Rish and Salvo made the cut from West Coast Washout, moving on from World Series into #DingerLyfe. Matt Morris led the way, representing 100% Real Juice as last year's champion, looking for the repeat.
With six contenders, we decided to hold a second round to cull the field to two finalists, though we would accept more if there was a tie. Three minutes were put on the clock, and my did they put on a show.
Paul Rogers (7)

Karl Koch (6)

Dan Rish (6)
Dad strength surged to the fore once again. Morris was eliminated, removing a favorite from the field. Smart money would have been on Notorious K.O.C.H., at least until newcomer Rogers ripped off seven. Rish snuck into the final with a tie, while Patrick Meagher made a valiant effort to join the final but got stuck on five.
Karl crushes a liner in the Derby. Dan shags a ball (or two).
In an effort to encourage more moonshots in the final, the format was changed to the traditional ten outs of past derbies. Karl obliged with four enormous dongers. Having seen the formats side by side, I am now fully on #TeamTimed, but there's potential in the ten out format for the first round. Until next year!
HOME RUN DERBY CHAMPION: Karl Koch (4)
OPRChW All-Stars defeat Hot Pants despite less creative name
PRESTON SAHABU, Seattle Wiffle
By the end of All-Star Sunday, everybody had been thoroughly steamed, smoked, and washed in the mid-August weather. An All-Star Game sounded exhausting, but we had close up the season with a proper competition. Anybody who was still around and down to play was allowed in -- a final league game for the whole league.
The players lined up on the third-base line, with Captains Aaron Hunter and Jeremy Salvo presiding, and a draft was held:
Hot Pants
Aaron Hunter

Patrick Meagher

Greg Nyssen

Matt Morris

Sam LaCroix

Matt Pearson

Eric Sanford
OPRChW (100% RBI Chicken 'n' Washouts)
Jeremy Salvo

Jimmy Froio

Dan Rish

Andrew Winter

Liam Munro

Epo Olivares

Andy Siegel
Jeremy is ready to kick ass and play an All-Star Game.
The final score is lost to time, though we are confident that OPRChW won. Presented here are a series of memories without a narrative, each its own tribute to the fun and joy of wiffleball.
The speed gun was discarded "for funsies". Andrew jumped in gleefully as one of the few pitchers with a functioning arm, fireballing strikes at eighty miles an hour. Two walks, three strikeouts, straight gas homie.
Pearson tried to use a yellow bat. After one Andrew fastball, he noped and chucked it to the side, "like John Kruk in the '91 All-Star Game."
It seemed that every pitcher's arm was broken, from the World Series or the last week's games. So naturally, everybody started throwing eephuses. They were not good. Even "Molasses" Dan tried to get in on the action.
Pearson was on defense and collided with Jimmy as he was rounding the bases on a Dan double. Dan promised he would score on the next hit, no matter where it was. Sure enough, he stopped at third. We rightfully ragged him for it.
Hits were dropping into weird places. A double landed on a fallen section of the fence. Moro parachuted one right onto the foul line.
Andrew started jogging home, a peg attempt having flown far beyond him. He was pegged just before he touched the plate. Instant karma from the wiffleball gods.
Andy got on his horse and galloped across the outfield. He flew into the fence for the catch.
Andrew dove for a grounder while being hurdled by Greg. He somehow grabbed the ball and did a sweeping tagging above him for the out.
A swan dive by Dan over Andrew and right next to Moro. It was graceful on its own, but he also caught the ball.
Jeremy was on the mound. He and Pearson had a Crouching Tiger, Hidden Dragon faceoff. *checks notes* "yeah that sounds right"
Epo entered for the OPRChW save, with the bases loaded and two outs. A parallel to World Series, Game 2. The out was recorded, the hands were shaken, the sun was setting, the day was over.
---
World Series & All-Star Game Preview
(1) 100% Real Juice vs (3) West Coast Washout
8/19, 11:00AM
100% Real Juice easily dispatched the Sons of Pitches last week, maintaining their near-perfect record. It would be hard to construct a much better team than theirs: lethal offense, smothering defense, and dueling aces in Aaron Hunter and Epo Olivarez. But in their one loss of the season, their bats were neutralized by a riseball and excellent fielding, while the defense and pitching were pried open with great baserunning.
Fortunately for West Coast Washout, they fit that bill exactly and are peaking at the right time. Dan Rish will look to dial in his riser as Jeremy Salvo continues to get on base and cause mayhem on the basepaths.
Slight edge goes to the Juice with their season-long track record, but this is going to be an amazing series.
FUN FACTS
This is the first World Series not featuring the RBI Steaks.

100% Real Juice is 2-4 all-time in the playoffs. All four losses were to the Steaks, by a combined total of five runs.

West Coast Washout is 6-2 all-time in the playoffs.

#1 seeds have made the World Series twice.  They are 0-2.

The lowest seed to ever win the World Series was #3 Dinger Squad in 2016.

100% Real Juice leads 4-2 in their all-time series with the Washout, and currently hold a three-game win streak.
Seattle Wiffleball All-Star Game
8/19, 3:00PM
New this year, the All-Star Game will feature a schoolyard draft! Captains will select their teams in alternating order just before play begins, with the second and third picks packaged together to balance out the first pick.
The All-Star Game has always been a time for the league to come together, load up on shenanigans, showcase amazing talent, and display great sportsmanship -- don't miss it!
---
Week 11: semifinals
August 12, 2018
And then there were two.
100% Real Juice? More like 100% Strikeout Rate
ALISON RUTH, Sons of Pitches
Game 1: 100% Real Juice 10 || Sons of Pitches 0
We actually had spectators this week! Mike's family was able to come out and watch us this past Sunday. We were so excited to have fans cheering us on!
100% Real Juice took the field as home team for the first match. We started off the game strong, with Johnny Shepherd earning a base hit right out of the gate. Unfortunately, that's about as far as the Sons of Pitches got, as three strikeouts immediately followed and we ran back out to the field for defense.
Spencer Minder took to the mound to serve as the first line of defense against the incoming onslaught. The Juicers hit single after single straight into center field, and the SoPs found themselves unable to keep up. The Pitches were finally able to escape after allowing seven runs to slip through their fingers.
The next three innings innings were just as tragic for the SoPs, suffering under eight strikeouts and a "hard ground ball" out by Michael Burns (thanks for fudging the scorebook, Dan!). The Juice, on the other hand, popped a couple of home runs just beyond the reach of our outfielders, and mercied us after four.
As much as we SoPs don't want to admit it, Juice pitcher Aaron Hunter threw a fabulous game. He hurled strikes left and right, racking up 11 strikeouts without giving up a single walk.
Johnny stomps on the plate after hitting a home run. The cheerleading squad stands by.
Game 2: 100% Real Juice 12 || Sons of Pitches 2
The SoPs took to the field as home team this time around, but the home field advantage didn't prove to be too much help. Jonathan Stevens was on the mound and seemed to get a strikeout in the first, but it was called back because he somehow threw it at 71 mph. He didn't think he could throw that fast, but he's a #champion -- a true badge of honor.
The first inning ended up being a long one, but the Pitches managed to get out of it after surrendering only four runs. While the Pitches fared better against Juice starter Epo Olivarez, we still didn't do too hot, making contact while unable to keep the ball in fair territory. Johnny struck out after a valiant battle at the plate, but then Spencer and Alison were both walked, giving the Pitches a golden opportunity. Two strikeouts in a row left them stranded on the bases. An all too familiar sight for this grisly Sunday defeat, unfortunately.
Johnny took over in relief after Jonathan allowed several walks. After a brief warmup, Johnny swiftly struck out a batter and then Jonathan tagged a runner at third for a mercifully short second inning. Johnny continued to carry the water in the offense half of the inning smacking a home run into deep right field and getting a run on the board.
In the third, the Pitches were able to hold the 100% back for a scoreless inning (we had almost forgotten what that was like!), but still found themselves down 6-1. Determined to jumpstart the offense, Mike made it all the way to second base after a throwing error. A base hit by Alison and a walk for Jonathan meant that the bases were 'Juiced' for the SoP offense to take advantage. But Epo knuckled down, and an unfortunate strikeout left all the runners stranded again.
The next two innings continued these difficult trends, and the game ended by mercy rule after five. Congrats to 100% Real Juice, and great season Sons of Pitches!
Juicers about to drop the hottest album of 2018.
Rough Seas: Washout sinks Cannonball
DAN RISH, West Coast Washout
Game 1: West Coast Washout 5 || Cannonball Coming 0
The West Coast Washout wasted little time jumping out to a 2-0 lead, as gutsy baserunning from Daniel Rish and Jeremy Salvo paid off in the first inning.  After the first, both Cannonball starter Paul Rogers and West Coast's Max Melendez settled into a groove, racking up strikeouts and stranding the odd baserunner.
Cannonball struggled to narrow the gap, unable to string any hits together.  Their comeback hopes took a huge hit in the fifth when Rish hit a two-out, three-run homer to give Melendez a 5-run cushion with only six outs left to get.  It was more than enough, and Melendez recorded the six-inning shutout to put the Washout on the cusp of advancing.
Rish went 3-4 for the winners.  Melendez allowed only two hits. Rogers limited walks to two, but the hits he allowed were untimely for Cannonball.
The Sons of Pitches are already prepping for the 2030 season. You can never start too early!
Game 2: Cannonball Coming 2 || West Coast Washout 1
Patrick Meagher took the mound for Cannonball Coming for just the second time since June 10th, where his only start saw him knocked around by Sons of Pitches.  He surrendered a first-inning run to the Washout as Jack Kineke stroked a two-out RBI single. Then the offenses took their leave, with Rish striking out most of the Cannonball batters, and Meagher returning the favor.
Down 1-0 with two outs in the fifth, Cannonball was in need of a big time hit.  They got it as Meagher doubled and Mike Tarantino rolled the dice, entertaining no thought of stopping as he rounded third.  Rish and Washout third baseman Andrew Winter were in hot pursuit with the ball. Tarantino's speed forced an errant throw from Winter, and the game was knotted at one.
Meagher stranded one Washout in the fifth and two in the sixth, sending the game into extras with two seasons in the balance.  A golden opportunity manifested for the Washout in the seventh, as Kineke singled and Austin Cudworth worked a walk. Kevin Tsuchida moved the runners over, giving the Washout two shots to walk it off and seal their advance. Melendez and Rish struck out on a total of seven pitches, and the chance was gone.
Cannonball summoned some more two out magic in the top of the seventh, with Karl Koch doubling to deep right field, a spot virtually undefended by the Washout alignment.  Meagher scored from first, tempting fate and inducing a wild throw from Rish near the pitcher's mound. The Washout did their darndest to keep it going in the bottom half of the frame, but again stranded two, as Cannonball stole the game and the momentum in the series.
Meagher and Rogers both recorded two hits, while Kineke went 4-5 to lead the Washout, and was also quadruple stranded.  Rish and Meagher had 22 and 20 strikeouts, respectively.
Steeeerike three! 
Game 3: West Coast Washout 8 || Cannonball Coming 0
The two Game 2 pitchers continued straight off after their eight-inning game, lest their arms cool down and not warm back up.  Rish and Meagher each allowed one run in three innings.
Rish allowed a two-out solo homer to Koch in the first.  Melendez made an attempt at a robbery, but like most Koch homers, the shot was a few feet too deep.  Down 1-0, the energy on the Washout sideline was low. It got turned around in the top of the second, when a Cudworth walk was followed by singles from Tsuchida and Kineke.  Aggressive baserunning was the story as Cudworth evened the score. Rish worked out of a bases-loaded, one-out jam in the following half-inning, getting Paul Rogers and Karl Koch consecutively on strikes. Meagher and Rish then traded perfect innings, and exited stage left as the Game 1 starters returned to the action.
The big blow came from the Washout's Andrew Winter, who smashed a three-run triple and then scored himself on a Kineke single.  Melendez wasn't initially quite as sharp as he was in the series opener, allowing the first two runners he faced aboard. Winter was once again key as he recorded the first out by tagging a contorting Koch on his way to third base.  That was the only jam Melendez would face, and the Washout picked up three more runs as they coasted to a victory.
Karl Koch went 3-6 for Cannonball in the contest, while the Washout were again led by a 4-5 Kineke.  Cannonball was hurt in their quest by playing Game 3 with only four fielders, which may have had something to do with the ten singles eked out by the Washout.
SERIES MVPs
West Coast Washout: JACK KINEKE, who went 9-14 at the plate on the day, earning the leadoff spot for the Washout midway through the series.  Two of his nine hits were doubles, and he batted in five.

Cannonball Coming: PATRICK MEAGHER, who allowed only two runs over 11 innings of work, six of which came with a short-handed defense.  He played a role in all of Cannonball's Game 2 offensive heroics as well.
---
Final Standings
1. 100% Real Juice (15-1)
2. Cannonball Coming (13-3)
3. RBI Steaks (11-5)
4. West Coast Washout (10-6)
5. Sons of Pitches (7-9)
----
6. Walks with Four Balls (6-10)
7. Chicken 'n' Wiffles (6-10)
8. Purple Haze (4-12)
9. 68ers (0-16)
Playoff Matchups
RBI Steaks drops out
Sadly, the Steaks were unable to bring a team together for the postseason. Life gets in the way sometimes, be it a honeymoon or an overperforming Little League team. The defending champs will be gone, but not forgotten.
(1) 100% Real Juice vs (4) Sons of Pitches
8/12, 12:30PM
100% Real Juice have their eyes firmly on the throne this season, sweeping pretty much everybody in the league with an overpowering offense, athletic defense, and two staff aces in Aaron Hunter and Epo Olivarez. However, they did drop one fever dream game against Chicken 'n' Wiffles. Taking that game as a blueprint, an ideal team has a staff ace, a lights out defense, and an offense that can scratch out a few runs with great baserunning.
While the Sons of Pitches may not have a front line ace, they certainly have all the other attributes. Jonathan Stevens is a huge asset with his all-star defense and speed, while Spencer Minder brings the offense and Alison Ruth provides the steely eyed grit factor. They rode a hot streak against their rivals to reach the playoffs, sweeping aside the Walks and splitting through the Chickens -- they've got the athleticism and power to keep on dancing.
Edge goes to the Juice with their dueling aces, but don't count out the Pitches.
(2) Cannonball Coming vs (3) West Coast Washout
8/12, 3:30PM
The Dads of Cannonball Coming have fought well despite some significant personnel losses the last few weeks. Offensive powerhouse and closer Scott Lewis has retired from the league, and captain Patrick Meagher has been traipsing around Europe. Starting ace Paul Rogers has been an anchor on the defensive side of the ball, but the team has yet to settle on a second starter in Patrick's absence, though Michael Tarantino has showed promise with his velocity.
West Coast Washout has been hot the last few weeks, with frontline starters Max Melendez and Dan Rish carrying the water. However they have worked hard to develop pitching depth, with captain Jeremy Salvo and others capable of stepping in, which could be a decisive factor in a playoff series. Both offenses have been solid but not incredible this season.
The regular season series was a split, and similarly this playoff series is a toss-up, hinging on the presence of Meagher for Cannonball.
---
Week 10: denouement
July 29, 2018
The Postseason Starts Now
Roadkill: Pitches clinch, Chickens eliminated
ALISON RUTH, Sons of Pitches
The tension on the field was so thick you could cut it with a knife. The Sons of Pitches and Chicken 'n' Wiffles, bitter rivals, were each angling for their rightful spot in the playoffs. Both teams were down a few players to make the match an even four on four, increasing the already palpable intensity.
The Ponytailed Menace strikes again. They don't call her Ruthless for nothin'!
Sons of Pitches 15 || Chicken 'n' Wiffles 4
The SoPs took the field, eager to shut the Chickens out and get a head start on offense. The teams were able to start the game while there were still shady spots near the dugouts, yet many players still reported nasty sunburns after the series came to an end. (I totally put on sunscreen mom, I swear!)
Spencer Minder was an absolute MACHINE this week, hitting back to back (to back!) home runs. He burst onto the scene with a grand slam and promptly followed it up with another homer at his next at-bat. He continued his streak into the second game, earning four home runs overall. Spencer really did a number on Chicken n' Wiffles' allowed runs stats. (Sorry about that, Matt!) The Sons of Pitches came with their bats ready and gained a nine run lead early on. A few walks and a couple of defensive pegs brought the score to 9-1 at the close of the second inning.
Chicken 'n' Wiffles pitcher Matt Pearson put on an impressive performance. He tossed a couple of slow lobs to trip up batters while he was ahead in the count. Having seen these attempts completely miss the strike zone, I foolishly let a lob sail by, only to hear the ball smack the top of the board and strike me out. For shame! The sound still echoes through my mind, haunting me like Poe's tell-tale heart as I lay awake at night. Fortunately, I was the only batter he managed to fool, and I was able to heal my bruised ego with a hard-hit grounder down the third baseline in my next at bat. Johnny followed it up with a home run to bring in three runners and give the Pitches a comfortable 15-1 lead into the third inning.
The next inning brought two hits and a few walks, with Chicken 'n' Wiffles slowly crawling back to make it 15-4. The pressure was mounting but the SoPs found that they just couldn't manage to wrap up the inning. The Chickens earned several hits and resorted to 'fowl play' to try and claw their way back into the game, with Preston Sahabu mowing me down in a gruesome scene at second base. I was later avenged by Spencer when he struck Preston out at his next at bat. Winner winner, chicken dinner!
The wild beasts gather around the watering hole to recover from their grisly defeat. They keep a close eye out for cunning warthogs who are always eager to snatch an unsupervised can of Rainier beer.
Chicken 'n' Wiffles 31 || Sons of Pitches 12
After winning the first game and securing our place in the league playoffs, the Sons of Pitches elected to take it easy and give Chicken 'n' Wiffles a win. However, the SoPs took it a little too easy and ended up with a shameful 31-12 loss.
Johnny took over as the new pitcher for the team, but it took him a while to find his groove on the mound. The Chickens, thirsty for revenge, scored 17 runs right out of the coop with some solid hits, supplemented by a couple of walks. The Pitches found themselves totally unable to score and hoped to turn things around in the next inning to come back from a 22-point lag. Spencer hit a home run for SoP's first run, which was quickly followed up by another hit from Johnny. Chicken 'n' Wiffles' outfield was on high alert after having fielded so many hits in the previous game, so they were easily able to snare the high fly balls Spencer and I hit out into center for the first two outs of the second inning. Unfortunately, fielding skills don't really help much when the ball clears the fence, as was the case for Spencer's next home run hit. A foul tip hit by Johnny finally brought the inning to an end with the Pitches still far behind at 22-10.
The top of the third inning served as a merciful reprieve from the Chickens' offensive blitzkrieg. Alison caught a fly ball in left field for the first out and Johnny sprinted to snag a popup on the foul line and peg a runner leading off at first for a spectacular double play.
The third inning was largely uneventful, with a few walks and several more runs brought in on the Chickens' side. Outfield action was briefly brought to a standstill thanks to an appearance by a bikini-clad spectator just beyond the right field fence, which came as a welcome distraction from the pitiful display the SoPs were demonstrating defensively. A final strikeout by Preston brought an end to the torturous match and the Pitches headed back to the dugout to lick their wounds. The SoPs may have accomplished their goal of snagging a spot in the playoffs, but they did so at the expense of their pride.
The Pitches are hoping Mike and Jonathan can return for next week's faceoff against 100% Real Juice, as it promises to be a thrilling series! Special thanks to Jeremy Salvo for scorekeeping this past week— your help was much appreciated!
All the cluck in the world couldn't help the Chickens earn a spot in the playoffs.
Cannonball beats down Jovanelly's 68ers
ERIC SANFORD, Cannonball Coming
Sup nerds, it's Sanford again from the Cannonballers. For the last game of the 2018 regular season, the Crafty Dads of Cannonball Coming took on the college kids of the 68ers (Get it? Nice.) in a game that didn't matter much in the standings, but helped everyone finish the season strong and pad some stats while they were at it.
Cannonball Coming 13 || 68ers 0
Game one featured Paul Rodgers on the mound versus Joey Jovanelly. Paul brought his reliably nasty stuff, taking a no-no into the 4th until a hustle grounder to the first yielded the 68ers first hit. Slugger Karl Koch slapped his first dinger of the day, an absolute shot to dead center. The mercy rule was enacted after the fifth inning, despite Joey's defensive efforts flying around the field.
Cannonball Coming 23 || 68ers 6
For the second game, Karl took the mound for the first time against Hunter Johnson. Even though both players did not have much wiffle pitching experience, Karl's veteran grit and poise was clear from pitch one. The 68ers stood no chance against the fully warmed up and free swinging Cannonball batters, who racked up about 22 runs by the third inning, including a 3-run jack over the left field fence by Karl Koch. In stepped the newly minted closer, me, to finish things off. After a handy first strike out, I proceeded to throw a Fernando Rodney-esque number of pitches and walk in several runs before scrounging together the final two outs. Pitching is hard, folks. I do not recommend it.
Another fun day (and hot as shit day) in the park was had by all. See y'all in the playoffs!
This is the Way the Season Ends: Not with a Bang, but a Scrimmage
PRESTON SAHABU, Media Coordinator
RBI Steaks FORFEITS to 100% Real Juice
This marquee matchup was derailed by an overperforming Little League team, with Jimmy Froio and Steven McGinley stuck coaching their plucky squad, unable provide a viable team for the Steaks. In their stead, Epo Olivarez and Aaron Hunter captained two scrimmage squads, with a special rule banning the two aces from pitching.
Team Hunter 9 || Team Olivarez 8
Team Olivarez (road):
Epo, Duncan Robinson (3IP), Preston Sahabu (2+ IP), Gabe Showalter, Jeremy Salvo
Team Hunter (home):
Aaron, Mitch Barham (3IP), Adam Brickett (3IP), Sam Lacroix
Despite the lack of aces and defenders, and the high amount of...intoxicants, the game was a relatively low scoring, back and forth affair. My lack of cleats added some comedy to the proceedings, from eating it out of the box while trying to beat out a popout, to rounding third without wanting to round third and wiping out in foul territory for a TOOTBLAN. In other hilarity, Barham squarely punted the ball bucket as he juggled a popup right to Hunter.
Robinson performed admirably in Epo's stead, whipping a nasty riseball-dropball combination. Barham continued his crafty lefty persona by inducing some weak contact and relying on his defense. Yours truly, newly cleated, took an eternity between pitches while painting a few corners. Brickett threw some straight gas but got in trouble with a wily Showalter, who ran wild on the bases and nearly had two inside-the-parkers. But then it all came down to the final inning.
Team Olivarez erased a 7-3 deficit in the top of the sixth with a two-out rally against Brickett, clinging to an 8-7 lead going into the bottom of the frame. Salvo declined to enter for the save, so I was trotted back out to close out the game. Alas it was not to be, with several hard hit balls falling into gaps and handcuffing defenders. Barham battled through a tense at-bat to walk it off on a single. Twas a fun one.
---
Week 9: the final countdown
July 22, 2018
So Close, Yet So Far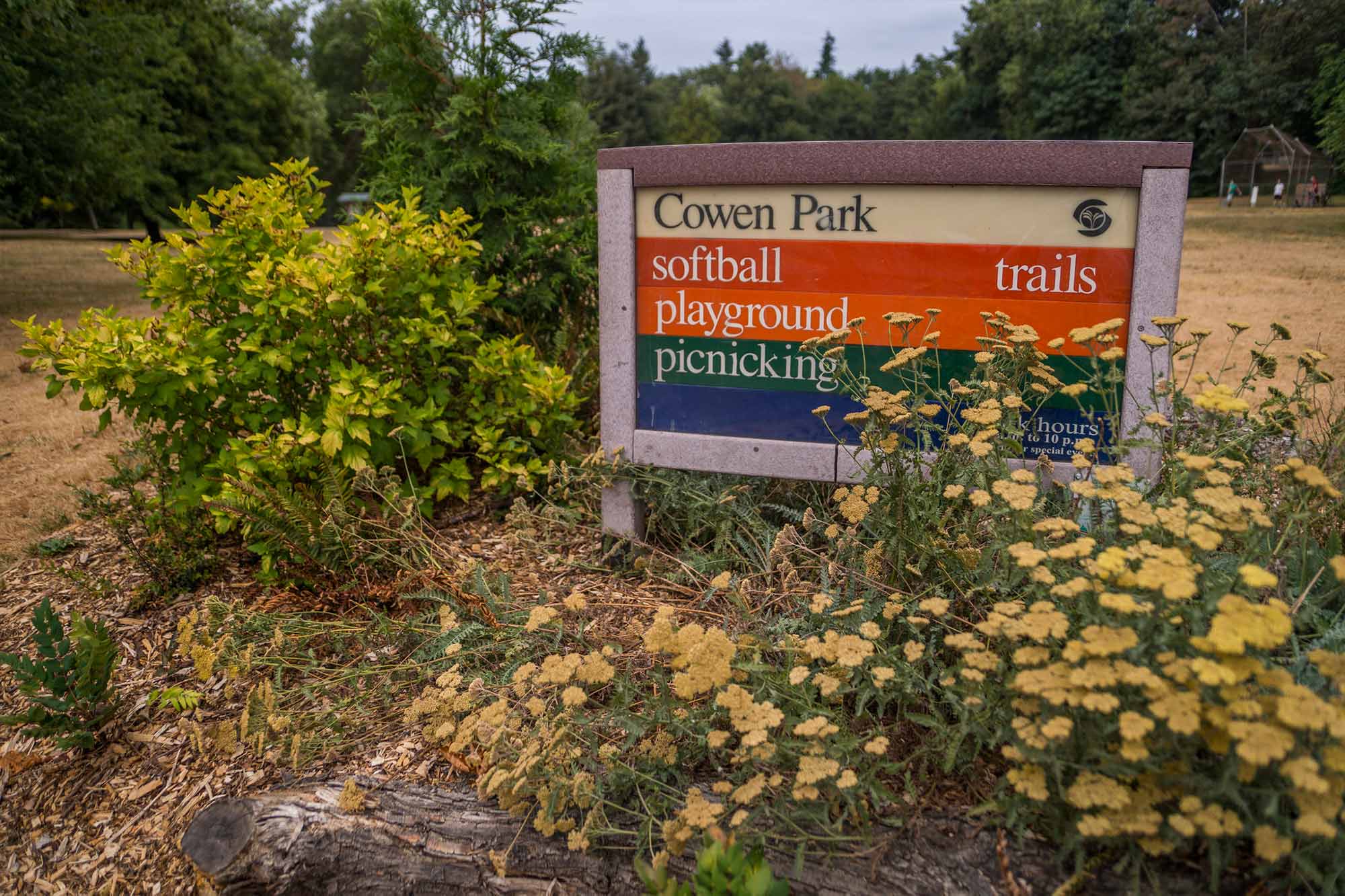 We should add "Wiffleball" to this sign.
Fightin' in a Basement
PRESTON SAHABU, Seattle Wiffle Media
Purple Haze 13 || 68ers 1
Nathan Aebi took the hill for the Haze and spun a one run gem, earning ten strikeouts to only four walks and four hits. His counterpart Brian Arnold had a much rougher go of things, surrendering 13 walks, but he did limit the damage to four hits and one home run. Nathan helped his own cause by hitting that one home run and driving in four, while Josh Herrero drove in three. The game was called after four innings by the mercy rule.
Purple Haze 21 || 68ers 6
This one got ugly, and it never stopped. The Haze got to starter Chris Moore early and often in this one, forcing him out with five runs before he could record an out. Reliever Jay McFarland did not fare much better, and when all was said in done, the Haze had pushed across 17 by the end of the first inning.
The 68ers were able to push back a little bit against starter Herrero, scratching out six in the top of the second, but then McFarland allowed another 4 runs and the game was called for time and mercy. Continuing the Purple Haze trend of starting pitchers doing the offensive lifting, Herrero drove in 8, including a home run and a triple.
Inescapably oppressive heat throughout a merciless sweep
ALISON RUTH, Sons of Pitches
Sons of Pitches 3 || Walks With Four Balls 2
The Pitches came ready to swing, quickly scoring two runs before moving on to the second inning of the thrilling match. Johnny Shepherd made a fabulous catch in center field to rob WWFB of what was likely going to be a second home run.
Although Dan wasn't present to witness it, I'm sure a single tear came to his eye as he sensed his precious outfield fence being demolished by Johnny's ruthless pursuit. Since Johnny comes dangerously close to impaling himself on the fenceposts on a weekly basis, we all know that it's only a matter of time until he's actually skewered by the cruelly enchanting siren of the outfield fence. We are hoping that he'll postpone that sacrifice until we secure a comfortable lead against Chicken 'n' Wiffles next Sunday.
Sons of Pitches had the bases loaded with two outs in the third inning when confusion broke out at home plate. The batter was hit by a pitch and the ball bounced back out onto the field, appearing to be in play, and pitcher Greg Nyssen bolted in to make a tag as all the runners were frozen at their bases, unsure of where to run. But a welt on my forearm was presented as evidence to reset the play and continue the inning. The hitter battled valiantly for the remainder of the count, but ultimately struck out. (I was the hitter.)
The Pitches took the field once again. The SoPs made two fly catches, including a dramatic backhanded snag in left field, and pitcher Spencer Minder delivered a devastating strikeout to end the top of the fourth inning.
The final innings of game were swift, bringing a few successful popup catches in left field and several other defensive plays. The second baseman and right fielder were beaten down by the scorching sun, resulting in a couple of dropped fly balls and a shift in defensive strategy. Fortunately, the game ended in a 3-2 win for the Pitches before any of the fielders were permanently blinded.
Members of the West Coast Washout, ever the fashionistas, look on as Walks With Four Balls takes the field. The Sons of Pitches note these upcoming hot trends, soon to be featured in New York Fashion Week, September 2018.
Sons of Pitches 11 || Walks With Four Balls 8
Jonathan Stevens approached the mound as the starting pitcher for game two, immediately demonstrating that his skills were not to be underestimated after delivering a ~*flawless*~ warmup routine.
The Pitches earned a few runs in their first at-bats, then WWFB's Will Sparks managed to hit a double under the fence to bring the score to 2-2 going into the second inning. SoP's Alison hit a line drive double to center field, which was swiftly followed by a double hit by Jonathan and a grounding single by Johnny.
The next inning brought with it a few challenging plays, but the Pitches nevertheless persevered, undaunted in their thirst for total annihilation. A fly ball with considerable topspin glanced off the hand of the left fielder, but fortunately Jonathan was still able to make the play at 3rd base (as the runner desperately attempted to evade the tag). A couple of walks and an additional double brought the score to an even 4-4 to close the inning.
The Pitches relentlessly pressed on to gain a 6-run lead before the end of the 4th. An out of the park home run hit by yours truly brought three batters home. I would've had a grand slam if not for Jonathan's aggressive baserunning during the previous play. Damn! (Ed. note: This is the first home run hit by a female player in the history of the league. Congrats to Alison! -PS)
Spencer quickly followed suit with a second homer, bringing the score to 10-4. Fist bumps were shared by all amid the raucous dugout celebrations. The Pitches earned six hits in a row in an spectacular offensive streak, but their luck ultimately came to an end after popping up two fly balls and suffering an embarrassing pick-off from Jonathan's overzealous rounding of 2nd. However, Jonathan more than made up for his errant baserunning by throwing several blistering pitches and striking out three batters in a row.
Although the game was cut short to only five innings, the Pitches were admittedly relieved to not have another round of fielding after WWFB appeared to be making a daring comeback. Jonathan was able to pitch two strikeouts before encountering a rough patch, with WWFB coming frighteningly close to tying the game. Particularly noteworthy was an upset in center field when Johnny had a ball glance off his hand and over the fence, just out of reach. Fortunately, Johnny caught the last out for some sweet, sweet redemption and brought the Pitches to a decisive 11-8 victory.
Dan is clearly still recovering from SoP's humiliating slaughter of his team last Sunday. Okay, okay, that might be a 'stretch' of the imagination...
O Captain, My Captain: Cannonball, Washout split
ERIC SANFORD, Cannonball Coming
Sup WiffleNerds, it's ya boi Eric from Cannonball Coming, back on the recap grind. After a couple bye weeks, the Crafty Dads (and Mom) of Cannonball Coming were back in action again to take on the Commish's squad, West Coast Washout.
Cannonball Coming 9 || West Coast Washout 1
Game one featured our veteran hurler Paul Rogers on the mound versus Max from the Washouts. Paul started off strong and barely gave up any hard contact all day, save for a solo shot by Max that hugged that foul pole and stayed fair. Max had some nasty stuff, but ran into walk trouble as the Cannonballs plated two runs via bases loaded walks. Veteran slugger Karl Koch would later absolutely crush a three run donger over the left field fence to put the game in hand for the Cannonballs.
The Commish working on his Flying Crane position.
West Coast Washout 17 || Cannonball Coming 0
On to game two! Our intrepid manager and grizzled ace Patrick Meagher missed his first game in forever while traipsing around Europe, so that meant it was time for some fresh meat on the mound. Michael Tarantino answered the call and pitched his first game in the Seattle Wiffeball league. Michael had some nasty stuff working early on, but ran into walk issues after the first inning. His defense didn't do him many favors either (*makes obnoxious THIS GUY gesture*).
Commish Dan Rish took the mound for the Washouts and was absolutely lights out, mixing rising pitches, drop shots, and brutal inside cross-up pitches to righties. The Washouts kicked their offense into high gear and scored a buttload of runs, eventually invoking the mercy rule in the fourth inning. Whoopsadoodle.
Well, we'll take the one win, at least. And hey, I cranked a single in the first game, so it's all gravy for me. See y'all next time.
Playoffs? I just hope we can win a game!
PRESTON SAHABU, Chicken 'n' Wiffles
RBI Steaks 19 || Chicken 'n' Wiffles 5
Captain Matt Pearson started the Chickens offense with a bang, taking Mitch Barham deep for a two-run home run. Grant Costa had his own "home run" on a single with some abstract defense, and things were looking up for the team in pursuit of the second wild card. Then Pearson took the hill for the Chickens, his shaky defense took their positions behind him, and things started going downhill.
Steven McGinley crushed both a three-run dinger and a grand slam in the bottom of the first, driving in seven of eight runs for the Steaks and giving Barham some runs to work with. The Chickens had a lot of difficulty picking up the soft-tossing lefty, whose unusual movement led to six strikeouts, four walks, and ten hits on the day
The Steaks would play add on in the next few innings with the long ball, with McGinley picking up another one, Captain Jimmy Froio picking up two, and latecomer Nick Winn getting a moonshot of his own. Winn was also a solid wall on the left side of the infield, robbing at least two sure hits while on patrol, and Froio had a nice play of his own, making an acrobatic catch to save some runs. When all was said and done, the Chickens were wrung after four.
The defense looked like this, but worse.
RBI Steaks 13 || Chicken 'n' Wiffles 2
Things didn't go much better for the Chickens in the second game. Costa, fresh off his victorious duel against Epo Olivarez of 100% Real Juice, was looking to take out another ace in Winn. Unfortunately his defense did not show up in this one, with a lazy liner bobbled by yours truly, contributing to five runs in the first frame.
Despite the early deficit, the Chickens liked their odds against power pitcher Winn, as he had more natural movement despite his high velocity. They were able to scrape off nine hits, four of them doubles, but they were poorly clustered, and matched with only one walk and 12 strikeouts. The glimmer of last week's miracle faded with each passing at-bat.
While Costa struck out the side in the second, he also walked five batters to force in two runs. His offense could not come to his aid, with only Munro and Costa himself driving in runs. Then the wheels fell off in a brutal fifth as seven walks, two hits, and some more bad defense led to six more for the Steaks.
Despite out hitting the Steaks nine to five, the Chickens were out walked twenty to one, and that proved to be the difference. Chicken 'n' Wiffles was mercied after five innings, putting the Steaks in position to move up in the standings while pressing the Chickens against the wall.
---
First Seed Ahead
1. 100% Real Juice (13-1)
2. Cannonball Coming (11-3)
3. RBI Steaks (11-3)
Games remaining
100 vs RBI
CC vs 68R
In a marquee matchup, 100% Real Juice and RBI Steaks will face off in the final doubleheader of the year. These teams have something of a rivalry, perhaps originating in their fraternity days at UW and WSU, respectively. There are sure to be fireworks in this one, as the Juice can clinch the first seed with a split or a sweep.
But if the Steaks pull off the sweep of the Juice, and Cannonball Coming also sweeps the 68ers, they will unlock the Chaos Scenario with all three teams tied at 13-3. Following the MLB 3-way tiebreaking procedure, with each team having swept one and been swept by the other: 100% Real Juice would be given the third seed (worst record in the second half of the season), RBI Steaks would take second (swept by Cannonball in the regular season), and Cannonball Coming would emerge with the top seed.
If the Steaks sweep the Juice and Cannonball falters against the 68ers, then Cannonball Coming will fall to the third seed, 100% Real Juice will sit in second, and RBI Steaks will surge into first.
Welcome to the Wild Card, We've Got Fun and Games
4. West Coast Washout (10-6)
5. Sons of Pitches (6-8)
6. Chicken 'n' Wiffles (5-9)
Games remaining
SP vs CNW
West Coast Washout needed a lot of help and a great performance against Cannonball Coming to get out of the Wild Card game, and they only got a little bit of each. They get a bye week to think about what they've done and prepare for home field advantage in the one-game playoff.
By sweeping Walks With Four Balls, the Sons of Pitches put themselves in the driver's seat for the second wild card, needing to take only one of two games over Chicken 'n' Wiffles to punch their ticket into the playoffs. Can they remain focused on the games ahead, or will they be caught looking ahead to the Washout?
On the other side, Chicken 'n' Wiffles fell to the RBI Steaks in an ugly sweep. They find themselves in a win or go home scenario next week, and they need to do it twice. Can they ride a fresh hot streak into the playoffs?
Dearly Beloved
7. Walks with Four Balls (6-10)
8. Purple Haze (4-12)
9. 68ers (0-14)
Games remaining
68R vs CC
Walks With Four Balls were knocked out of the playoff race last week by an ascendant Sons of Pitches squad. The Walks have seen a lot of improvement from their pitching staff this season, and will look to reload for next year.
Meanwhile, the Purple Haze ended their season on a high note with two emphatic wins over the 68ers. The 68ers will reach the end of the line next week against Cannonball Coming, looking to crack their goose egg in the win column.
---
Week 8: entering the home stretch
July 15, 2018
Forfeits and Upsets and Heatstroke, Oh My!
staying cool, so cool, Joe cool
Out of Juice: Chickens scratch a win from 100%
PRESTON SAHABU, Chicken 'n' Wiffles
100% Real Juice 15 || Chicken 'n' Wiffles 0
Captain Matt Pearson took the hill against "El Cazador" Aaron Hunter just after high noon on a brutally hot day. The first inning and a half was relatively quiet, with both sides trading strikeouts and scattering a few hits. Then the Juice offense woke up in the bottom of the second, stringing together some walks, base hits, and a two-run home run from Matt Morris to put up a five spot, but the game still felt within reach.
Hunter did not let it feel that way for long, slamming the door in the top of the third and earning eight strikeouts on the day to only two walks and one hit. The bottom of the third began auspiciously enough, with two quick outs and only a solo shot from Epo Olivares. Then the madness began, with a barrage of walks and groundball singles to the third base side baking the defense to a crisp under the sun's furnace.
Eventually those singles gave way to extra base hits, as El Cazador struck with a home run of his own, and then Matt Morris smacked another one to walk the game off by mercy rule.
Epo Olivares destroying souls, as usual
Chicken 'n' Wiffles 1 || 100% Real Juice 0
As time moves forward, teams accumulate a history, with hilariously mundane events like their drunken formation, and painful events like a failed comeback. But a handful are so incredible that they take on a life of their own, enshrining themselves into lore. For Chicken 'n' Wiffles, this game will forever be known for The Shutout and The Double.
Grant Costa took the mound, sun bearing down, and proceeded to walk the bases full. It was not an ideal start against one of the most feared lineups in the league, a lineup that had helped power 100% Real Juice to perfection. Costa's defense was winded from the game before, forced out of the shade to chase the ball for 15 runs. But they were not going to get less tired, and opposing starter Epo Olivares stood waiting in the batter's box. It was time to relax, and to throw.
The soft grounder squirted to Costa. Scooping it as quick as he could, he lobbed it at the strike zone. It bounced in the dirt, then struck the bottom edge. One out. Two strikeouts later, a zero was up on the board.
---- 
Olivares is, without a doubt, one of the best starters in the league. His velocity is as high as his arsenal is deep, and backed by an athletic defense, it is hard not to be intimidated. He surrendered two walks in his first inning, but it did not feel like he would surrender a run. He didn't.
Costa, on the other hand, throws primarily one pitch. But it is one hell of a pitch: the Juice had trouble pinning it down, defensively fouling and flailing while sometimes staring at strikes. The dueling pitchers repeated their early innings by racking up strikeouts, sprinkling in walks, and sweating bullets. Olivares continued doing most of the work himself, striking out the side several times. Costa's high wire act was spotted by great defense, with Andy Siegel making a galloping catch over his shoulder as Captain Pearson's psychic shifts turned hits into outs.
----
Scoreless in the top of the sixth, two Juice singles threatened to break the tie and continue the march to one hundred percent perfection. Costa snagged a force out to stem the bleeding, then struck out two more.
A leadoff walk from the hurler himself would put the winning run on first. After a soft popout, Captain Pearson stepped in -- he had the only hit for the Chickens. He would get another.
A shot fired into right field against the shift of the defense. Chaos erupted. Grant pumped on dead legs with the bench willing him to score while Epo ran to the plate bracing for a furious play as the Commissioner and the Deputy held their breath in the stands when Pearson slid into second trying to draw a throw that never came because El Cazador finally reached the ball at the base of the fence and hurled it home, but not before a small bobble.
Grant rounded third.
----
Dust soared into the summer air. A ball sat beside home plate, rejected. The Double had sealed The Shutout.
Grant Costa's Randy Johnson impression
Stepsons of Pitches step in, wily Washout wipe them out
ALISON RUTH, Sons of Pitches
Panic struck Saturday night as I found out that three of our players were not able to attend our much-anticipated face-off against the infamous West Coast Washout… But at the last minute, hero Jonathan Stevens swept in and saved the day by bringing three new players to substitute! We were thrilled to have been joined by friends Ozo, Eric, and Kevin this week, who pulled through in the nick of time to give us a full team.
Pitcher Mike Byrnes throws a blistering 102 mph fastball for his 26th strikeout of the game. The pitch blew a hole straight through the backstop, which was hastily repaired by our grounds crew.
West Coast Washout 11 || Sons of Pitches 6 
Game 1 got off to a bit of a late start, with Mike Byrnes swooping in to kick off the game as starting pitcher for the SoPs just as we were taking the field in the bottom of the first inning. The blistering 87 degree weather had players hiding out in the shade to avoid heatstroke (and ghastly farmer tans). Despite the intense heat, MVP Jonathan Stevens could be seen sprinting across the infield to snag line drives and peg baserunners. He made a fantastic diving out at 3rd after fielding a ground ball and crawling to tag the bag before the runner could leap over him!
Despite our excellent defense, the batter's box was pretty dead for the SoPs, with a few foul balls serving as the only contact made for the team. Halfway through the game, newcomer Ozo hit a high fly ball to deep right field— we held our breaths, eyes brimming with hopeful tears, as we watched the ball sail towards home run territory… only to watch it be caught by the Washout with a sensational bounding catch that ended in a stunningly graceful leap over the outfield fence. Our hopes may have been temporarily dashed, but it was hard not to be impressed after witnessing such an outstanding play! League managers are currently trying to find room in the budget to install a jumbotron for instant replay viewings.  
Dan Rish of the WCW threw an excellent game, throwing consistent 70 mph pitches for a no-hitter (he did allow a few walks, but we can give him this one…). He found his groove in the fifth inning, striking out three batters in a row (including yours truly, how embarrassing!) to end the time-shortened game.
An unidentified WCW player digs a grave for yet another teammate who has succumbed to the sweltering 87-degree heat. Vultures circle overhead, waiting for outfielders to collapse from exhaustion. EMTs are standing by.
West Coast Washout 9 || Sons of Pitches 3
The SoP's no-hit slog was finally broken when Mike Byrnes saved the day with a line drive into deep center field. It was quickly followed by a double from myself, but unfortunately our luck ran out soon afterward and our offense flagged.
Jonathan stepped up to the plate (or should I say the mound?) to serve as pitcher for the second game, which the SoPs were quite grateful for, seeing as our two main pitchers were unable to join us this weekend. Newcomer Kevin very nearly impaled himself on an outfield fence post chasing after a high fly ball… twice! Thankfully Dan's beloved fence was quickly patched up and play was resumed both times. Great to see such commitment despite the "high stakes", ha!
The team up a good fight, but ultimately went down. An embarrassing upset for the Sons of Pitches, who had been slated to win the league championship. We were so appreciative that Ozo, Eric, and Kevin were able to fill in this week, and we hope they'll be able to play with us again next Sunday!
The Commissioner Speaks 
"You are unfortunately correct. Those series share the ignominious distinction of being the first forfeits of 2018."
-- Commissioner Dan Rish
Purple Haze FORFEIT to RBI Steaks
68ers FORFEIT to Walks With Four Balls
---
The Playoff Picture
The top three teams will be seeded directly into the semifinal round. The fourth and fifth teams will have a one game playoff for the right to play the first team. A sensible knockout procedure will be created if there is a tie for fifth. Players must have participated in six regular season games to be eligible for the playoffs.
Jockeying for Pole Position
1. 100% Real Juice (13-1)
2. Cannonball Coming (10-2)
3. RBI Steaks (9-3)
4. West Coast Washout (9-5)
Games remaining
100: RBI
CC: WCW, 68R
RBI: CNW, 100
WCW: CC
While 100% Real Juice was cruising to a perfect season, their derailment by Chicken 'n' Wiffles leaves a slight opening for Cannonball Coming or even RBI Steaks to snag the first seed in the final two weeks.
The Juice have a bye next week, but play their final doubleheader against the Steaks. The Juice can clinch the first seed with a split, putting the Steaks out of reach while holding a tiebreaking sweep over Cannonball. But if the Steaks can pull off the sweep then the top seed is up for grabs, based on the prior results from Cannonball and the Steaks.
Meanwhile, West Coast Washout has sewn up the first Wild Card spot, but is looking to get out of the Wild Card game altogether by jumping Cannonball or the Steaks. They need a big performance this Sunday against Cannonball before their bye in the final week, and then some help against the Steaks from the Chickens and the Juice.
Wild Wild Race for the Wild Wild Card
5. Walks with Four Balls (6-8)
6. Chicken 'n' Wiffles (5-7)
7. Sons of Pitches (4-8)
Games remaining
WWFB: SP
CNW: RBI, SP
SP: WWFB, CNW
Three teams find themselves in contention for the second Wild Card: Walks With Four Balls, Chicken 'n' Wiffles, and Sons of Pitches. While the Pitches find themselves at the back of the pack, they play both the Walks and the Chickens in the final two weeks. A split or a sweep with WWFB would keep them alive and set up an epic doubleheader against the Chickens.
From WWFB's perspective, a sweep of the Pitches next week would put them in a great position, sitting at home in the final week with an 8-8 record. That would eliminate the Pitches, pushing them to 4-10, and make tough sledding for the Chickens, who would need to win three of their last four to match.
For the Chickens, a split or sweep with RBI would provide a cushion for whatever result comes out of the Pitches and Walks matchup. They would naturally prefer that the Pitches split or sweep, pushing the Walks out of the way and setting up a high stakes tilt with the Pitches, as mentioned earlier.
Eliminated from Postseason Contention 
8. Purple Haze (2-12)
9. 68ers (0-12)
Games remaining
PH: 68R
68R: PH, CC
It was a tough season for these rookie teams, and unfortunately their play will not extend beyond the next two weeks. Both squads were truly better than their records indicate, with Purple Haze playing a lot of close games and the 68ers having athleticism in spades.
Rather fortunately, these teams will play against each other next week for the love of the game, trading lessons and preparing themselves for next season.
---
Weeks 5+6+7: regularly scheduled programming
July 8, 2018
Super-Ultra MEGA Recap Update

 like this, but with more WIFFLEBALL

Week 5
Haze, Washout split the pot
PRESTON SAHABU, Seattle Wiffle Media
Purple Haze 27 || West Coast Washout 20
West Coast Washout took an early lead in the first inning. Jason Ciummo drew a walk, scoring one run. The game would quickly get out of hand, as Purple Haze took the lead with ten runs in the second inning and 12 runs in the third inning. The Washout would battle back to make it close, but they couldn't climb the whole mountain.
West Coast Washout collected 11 hits and Purple Haze had 17 by the end of the high-scoring affair, which was shortened to four innings due to time constraints. Aiden Lefty got the win for Purple Haze, surrendering 20 runs on 11 hits and striking out one. Andrew Winter took the loss for West Coast Washout, allowing 27 runs on 17 hits and striking out two.
Powered by Narrative Science and GameChanger Media. Copyright 2018. All rights reserved.
West Coast Washout 10 || Purple Haze 1
Dan Rish came out firing in this one to avenge his team's loss in the first game. He launched two home runs while taking the mound and striking out 13. Though Haze pitcher Nathan Aebi was also able to strike out 13, he would give up 13 walks and eight hits, surrendering 10 runs by the end of the contest. Aebi scrapped the only RBI for the Haze in this one, lacing a double in the fifth. Washout had production from their entire lineup, but Dan was undoubtedly the star, driving in six.
Juice Rally Twice to Protect Perfect Record
Dan Rish, West Coast Washout
100% Real Juice 6 || West Coast Washout 1
The Washout staked a 1-0 lead in the bottom of the third on a league-commissioned home run, only to see it erased in a hurry as Duncan Robinson doubled home two, later scoring with Adam Brickett on an Epo Olivares single.  That was more of a boost than Aaron Hunter needed on the mound. Hunter cruised to a 6-1 victory, recording three perfect three-batter, three-strikeout innings. Hunter walked only two, with his counterpoint Rish allowing twelve free passes.
100% Real Juice 9 || West Coast Washout 2
For two shutout innings, Washout pitcher Jack Kineke looked the part of a veteran ace, as he battled Epo Olivares on the mound in his first career start.  Washout captain Jeremy Salvo even gave him a lead, pinning the first runs of the season on Epo with a two-run homer to left. Then, the wheels fell off. The Juice scored all of their runs in the bottom of the third, courtesy of eight walks, two singles, and a Sam Lacroix home run.  Olivares struck out the nine remaining Washout batters in consecutive fashion to convincingly end any hope of a comeback. Again, the biggest disparity was in terms of walks, which the Juice won by a 15-1 margin. They also had more hits, but by a modest 4-3 total.
RBI says: Offense! It's what's for dinner!
PRESTON SAHABU, Seattle Wiffle Media
 get it, because they're... *dodges tomato*

RBI Steaks 18 || 68ers 4
When it rains, it pours, and the Steaks poured offense all over the 68ers in game one of the doubleheader. Nick Winn swatted two home runs in the contest while Riley Brindle settled into a groove on the mound, striking out seven and only allowing one walk. His counterpart for the 68ers, Chase Bultez, was less fortunate, laboring through five innings of work. The game was ended by mercy rule.
RBI Steaks 21 || 68ers 0
The Steaks brought their offense "home" with them and posted all of their runs in the first two frames, earning a mercy win by the middle of the 3rd. Nick Winn was perfect in his time on the mound, striking out 5 and walking none. The 68ers found themselves with a shorthanded lineup in this one, and Charlie Jellison drew the short straw to take the hill. While he did not surrender a home run and earned three strikeouts, he coughed up 10 walks in the effort.
Pitches clear away the Haze
Brian Fitzsimmons, Sons of Pitches
Sons of Pitches 10 || Purple Haze 3
The first game was pretty standard, lasting about 90 minutes. The other team had a solid pitcher, Josh Herrero, who gave up only one home run to Johnny I believe, while our pitcher Spencer was a rock star. No home runs on him. Alison also had a solid line drive that put us over the edge in the 4th inning. In the end, we were able to eke out a win.
Sons of Pitches 20 || Purple Haze 10
Second game was slower. Many more walks for both teams. Our pitcher for that one was Johnny, and he actually got most of the in field action, catching several pop flies. We actually finished that game early because SoP got a ten run mercy lead in the fourth.
Week 6
Mr. Rogers K's the neighborhood, Mr. Lewis slams the door
PRESTON SAHABU, Seattle Wiffle Media
 pictured: Paul Rogers after a day on the mound
Cannonball Coming 13 || Sons of Pitches 3
Paul Rogers continued his effectively wild season for the Cannonballs, once again earning all of his outs (12 of them!) by the strikeout while surrendering two hits and eight walks. He cashed in on the other side of the ball too, scooping up 8 RBIs and powering his team to victory. Scott of the Pitches did what he could from the mound as his offense struggled, but like the last two installments of the Pitch Perfect trilogy, it didn't work out for the Pitches in this one.
Cannonball Coming 12 || Sons of Pitches 9
This one looked like another laugher at the start, with Cannonball grabbing a 9-1 lead after four and their pitcher, Patrick Meagher, doing damage from the mound and at the dish. But despite the rough patches, Jonathan Stevens kept his team in the game through five innings, staying within distance of Meagher's effort. This gutsy effort would pay off in the bottom of the 5th, when the Pitches struck for seven runs by a million paper cuts (read: walks and singles).
With the game suddenly within reach in the top of the 6th, the arm of Stevens gave out and he walked the first three batters he faced. Reliever Spencer Minder came in and was unable to hold the dogs of war, as all three walked batters would come around to score, rebuilding a four run lead. Closer Scott Lewis entered the game for Cannonball, and though he surrendered a run on a triple and a single, he would go on to strike out the side, slamming the door on a valiant effort.
A frat walks into a park, Chickens cross wild card road
PRESTON SAHABU, Chicken 'n' Wiffles
Chicken 'n' Wiffles 11 || 68ers 10
 he 68ers assembled a team under Acting Captain Joey Jovanelly, pulling athletes and brothers (and a live-in sister) to his side. This MASH squad performed quite admirably, turning the first game into another classic Chicken 'n' Wiffles affair, featuring the deadly triad of Offense, Time Limits, and a Cardiac Finish.
While Captain Matt Pearson had difficulty navigating the first inning against these fresh faces, his offense was more than up to the task of handling the rookie pitchers. Chad Wollgast went up on the hill and was taken down by an avalanche of peanut gallery comments, as well as a Grant Costa grand slam (Grant Slam™). Captain Pearson came back with a much cleaner second inning, and English cricketer Jack Hurring took the hill for the 68ers. He immediately empathized with Wollgast, surrendering home runs to Jesse Pearson and Liam Munro, and the score would stand at 9-7.
A TOOTBLAN at home by yours truly helped end the rally prematurely, and the game had dragged on so long that the third inning was declared the last. Hurring would hit a go-ahead 3-run homer to give the 68ers a lead, but he could not record an out in the bottom of the frame. Brave baserunning from Captain Pearson helped tie it up, and Costa hit the walk-off single.
Chicken 'n' Wiffles 17 || 68ers 0
Grant Costa's darting riseballs thoroughly befuddled the rookies. He carried another no-no into the third, when Hurring slapped a double over the heads of the defense. Though that was broken up, he held onto the shutout, getting eight strikeouts to only five walks. His counterparts Jovanelly and Spencer Dorcich were less fortunate, giving up home runs to yours truly and Matt Pearson, with no strikeouts, 12 walks, and 8 hits between them. This one was also over after three innings, this time by the mercy rule.
Despite the hard slog of the games, the 68ers brought a wisecracking spirit and even a small fanbase to the field. The league sincerely hopes that the 68ers continue bringing their energy to the game. Meanwhile, the Chickens are on a four game winning streak, making another run at the wild card.
Juice score 100% of the runs
PRESTON SAHABU, Seattle Wiffle Media
100% Real Juice 16 || Walks With Four Balls 0
Otto Park, technical pitcher, had the pleasure of being matched up against Aaron Hunter, knuckleball whisperer. It just wasn't working for Park in this one, with the deep Juice lineup tagging him for 16 hits and 16 runs. Hunter held up his end of the bargain, giving up only a single hit, allowing the Juice to get a win after three innings.
100% Real Juice 6 || Walks With Four Balls 0
Even though he ended up taking the loss, Greg Nyssen was damn nice in this one. 17 of his 18 outs were strikeouts, an impressive feat against the Juicers. What came back to bite him were the five hits and 11 walks, which eventually led to a modest 6 runs. Adam Brickett did well in his first start of the season, earning seven strikeouts to four hits and four walks.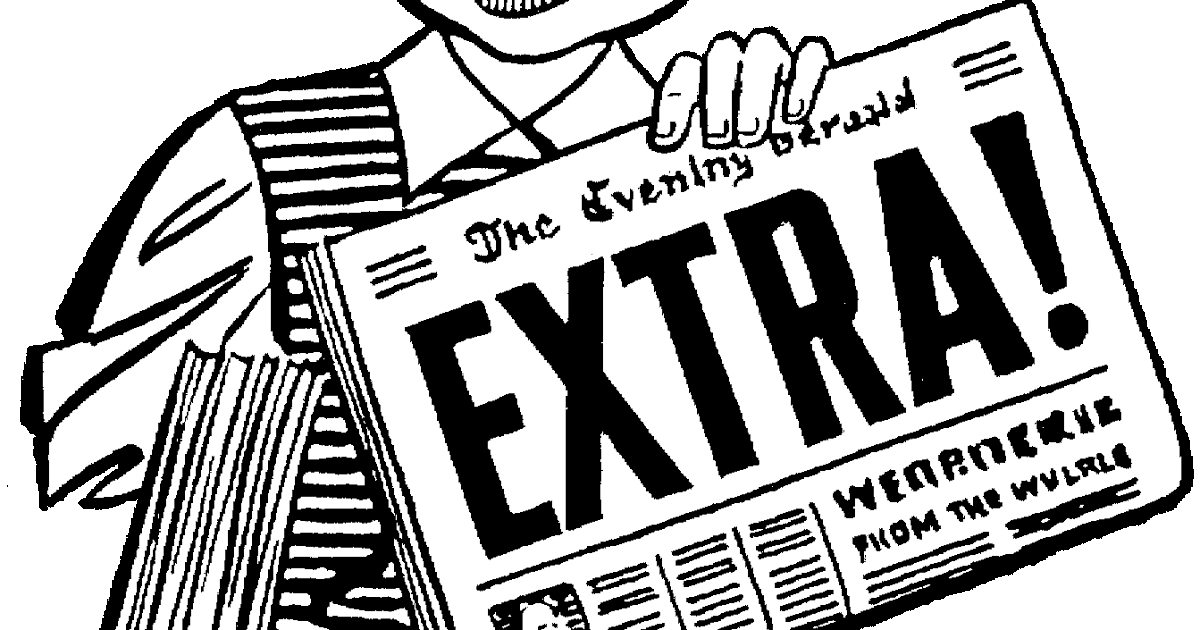 Week 7
WCW take two from 68, down to 66
PRESTON SAHABU, Seattle Wiffle Media
West Coast Washout 17 || 68ers 5
The Washout crashed onto 68er starter Brian Arnold early in this one, putting nine runs on the board in the first frame. Later innings would yield more offense, with four different Washout players picking up a home run, including Dan Rish's grand slam. That barrage was more than enough for Washout starter Max Mendelez, who went three innings with six strikeouts, nine walks, and three hits, giving up all five runs. Closer Jack Kineke struck out the side without allowing a hit in the bottom of the fourth, ending the game by mercy rule.
West Coast Washout 19 || 68ers 17
Game two was a back and forth battle with no less than five lead changes. Starter Jack Hurring was not incredible for the 68ers, but he pitched to contact and limited his walks, allowing his offense to do the heavy lifting. The Washout retook a 12-9 lead with six runs in the bottom of the third, and opted to go to their bullpen in the top of the fourth after starter Jeremy Salvo was tagged for nine runs.
The 68ers did not relent against reliever Conor Roberson and answered right back with five runs of their own. Fireman Dan Rish was called in to get the final out of the inning, but allowed another run to score, and the totals stood at 15-12. Another tough inning from Hurring and his defense led to another lead change, with the 68ers in a 19-15 hole.
Refusing to give up, even against the formidable Rish, the 68ers slapped out a storm of singles and scraped two runs. A walk from Hurring loaded the bases and put the winning run on first. Rish dug deep against batter Joey Jovanelly. He emerged victorious with a swinging strikeout.
Juice keep perfect dream 100% Real
PRESTON SAHABU, Seattle Wiffle Media
100% Real Juice 6 || Purple Haze 0
Haze starter Nathan Aebi had a decent outing against the offensive powerhouse of the Juice, spreading out 11 hits, seven walks, and eight strikeouts over six innings. But knuckler Aaron Hunter outpitched him, giving up only three hits and two walks while getting all 18 outs by the strikeout and a goose egg in the runs column. Sam LaCroix, Matt Morris, and Adam Brickett carried the water in this one, knocking in all of the runs for the Juice.
100% Real Juice 5 || Purple Haze 3
Josh Herrero of the Haze took on Juicer starter Epo Olivarez in a tight one. The two pitchers would end with similar lines: both had double digit strikeouts (11 to 14) and a low number of hits (5 to 6). The Haze even took a 3-2 lead in the bottom of the second off a bases clearing double from Arthur Edgren.
But Herrero's greater number of walks (9 to 3) would do him in. Morris smacked another home run in this one, and Gabe Showalter hit a go-ahead bases clearing single in the top of the third to the put score at 5-3. Epo locked the game down from there, retiring 12 of the last 13 batters he faced. The Juice remain perfect on the season as the improving Haze drop to 2-10.
Walks win slugfest, Steaks take pitchers duel
PRESTON SAHABU, Seattle Wiffle Media
Walks With Four Balls 19 || RBI Steaks 14
In what may be the league's first starter matchup featuring two Asian players, the Walks came out determined to end their losing skid, and regular starter Otto Park kept them in the game while the offense went to work against Steaks spot starter Michiro Barham.
The Steaks lineup brought the thump, with Nick Winn cranking three home runs to build a 12-9 going into the final inning. But the Walks got down to business by putting the bat on the ball and keeping the conga line in motion, stringing together seven hits and five walks to put up a 10 spot and take a stunning 19-12 lead. Joey Meucci would crank a two-run bomb for the Steaks to close the gap a little in the bottom of the sixth, but Park got three outs from his defense to get back in the win column for his team.
RBI Steaks 2 || Walks With Four Balls 1
After his offensive explosion in the first game, Winn was determined to carry his team all the way to victory in this one. The Walks would not give it to him so easily though as ace Greg Nyssen turned in another great performance, matching Winn through the first two innings while racking up strikeouts at a similar rate. Winn was the first to blink, surrendering a handful of singles in the bottom of the third to give up a precious run.
Nyssen did everything in his power to make it stand up, but Winn and Jimmy Froio struck back in the top of the fourth, each of them driving in a run to take a slim lead. When the dust settled and the strike zone had taken a sufficient beating, the Steaks emerged victorious. Winn had an impressive line to nab the win (6IP, 6H, 13K, 2BB) but Nyssen's was every bit as good (6IP, 1H, 11K, 3BB).
---
Week 4: age before beauty
June 17, 2018
Cannonball represents dads with pride
In honor of Father's Day, the league took an informal break. However, the Dad Team (TM) of Cannonball Coming chose to assemble anyway, and Walks With Four Balls was game. Hence, these recaps cover the week before Father's Day, as well as the two games played over that weekend.
Hurricane Juice sweeps the Pitches
ALISON RUTH, Sons of Pitches
The Sons of Pitches were joined by new players Jonathan and Mike this Sunday, so we actually had a complete team this week! We were overjoyed to not have to baserun with the iPad in our arms to keep up with stats. We're still working on designing some matching outfits, as we hear they add .300 to our team batting average!
100% Real Juice 26 || Sons of Pitches 0
Both teams were neck-and-neck in the first game… until the second inning, when 100% Real Juice pulled ahead and then mercied us after four. Whoops! Epo Olivares was fantastic, consistently throwing strikes at 69 mph, surrendering only one run while not allowing a hit. The Sons of Pitches relied on the tried-and-true method of just literally swinging at everything. Shoutout to myself for actually putting the ball in play, even though it was an embarrassing popup to the pitcher, which was swiftly caught to end the inning. That counts for something, right? We put up a good fight, but sadly we just couldn't compete with the other team's fabulous defense. It was absolutely 100% because of the bad weather though, definitely. On a good day, we totally would've smoked 'em! Ask anyone!
100% Real Juice 11 || Sons of Pitches 6
Unfortunately, there was a lot of rain this week, which muddied the batter's box and filled the outfield with puddles. The spectators who came to support 100% Real Juice braved the hurricane-like storm, huddled under the trees until they were eventually forced to leave during the most gripping point of the second game, when the Sons of Pitches were right on the verge of a big comeback from being down by 11. It's a shame the fans missed the final inning, when a couple of our players walked and we actually got some runs on the board! While the Sons of Pitches still lost, we're definitely going to SLAUGHTER on the 17th, which is... totally not a bye week…!
WCW takes WW from FB
DAN RISH, West Coast Washout
West Coast Washout 19 || Walks With Four Balls 8
Runs were cheap and easy to come by with this matchup of WWFB's Otto Par on the mound versus Seattle Wiffleball debutante Luke Crowley of the Washout. The Washout jumped out to a 5-0 lead, but the home team looked to cut into that by loading the bases in the bottom of the first with no outs.  After a run-scoring sac fly, the rally was cut short due to a miscommunication on the number of outs, which caused an an easy inning ending double play by left fielder Jason Matt. After the initial scare, Crowley recorded a one-two-three second while enjoying an seven-run lead, padded by a RBI double by teammate Jason Ciummo.  The lead would be tested in the third, with multiple Alex Arkfeld hits closing the gap to 9-8. All of a sudden a ballgame again, the Washout responded by posting a Hamilton, led by an Andrew Winter grand slam. That score would hold, a mercy ending to a deceptively close game. The Washout collected 18 hits over the 4-inning affair, while Walks had 11.
West Coast Washout 10 || Walks With Four Balls 0
Washout starter Daniel Rish stranded two first-inning baserunners, setting the stage for a defense-oriented matchup.  Walks starter Greg Nyssen allowed 3 first inning runs, courtesy of 6 walks on the inning. After that, he settled down, changing his pitch selection and striking out four batters over the next two scoreless innings, while he stranded a few meaningless runners.  At the plate though, the Walks offense could not gear - as after the first the only balls put in play were an Andrew Ybarra base hit and a line-out by Greg. With the score 3-0 in the fourth, it was anyone's game, until 4 walks and the series' second grand slam , this one by Conor Roberson, made the score 8-0.  Several walks and hits later, and the clinching run crossed home on a Luke Crowley RBI walk. Each side ended the game with just two hits, but the difference was in walks, where the Washout gained 17 bases, while the Walks earned only one… walk.
Chicken 'n' Wiffles win in old and new ways
PRESTON SAHABU, Chicken 'n' Wiffles
Chicken 'n' Wiffles 16 || Purple Haze 14
This game was reminiscent of the Chickens' rookie season:
Back-and-forth slugfest? Check.

Stopped early due to time constraints? Check.

Cardiac finish where the opposing team had the winning run on base? Check and check.
Over four innings the two teams put up a combined 30 runs, 19 hits, and 26 walks. Captain Matt Pearson took the hill for the Chickens and continued his approach of pitching to contact, surrendering 10 hits but giving out only 7 free passes and earning 5 strikeouts. His counterparts on the Haze, Noah Gannon and Aiden Lefty, were stingier with the hits by giving up only 7, but looser on the walks with 18, and no strikeouts.
There were plenty of clutch offensive all-stars in this one, with Liam Munro, Aidan Thain, and Matt Brooks racking up 4 RBIs. However, special props should be given to Aidan Lefty who earned 5 RBIs and Bondsian respect with a bases loaded intentional walk in the final frame. Extra special props should be given to Jesse Pearson, who had himself a game with 6 RBIs.
Chicken 'n' Wiffles 13 || Purple Haze 3
In case it wasn't yet established: Grant Costa Is Good. While he gave up a Harrisian 15 walks on the day, he also got 11 strikeouts and did not allow a hit. Liam Munro backed the effort with some serious thump, hammering two homers in the second inning to build an 8-2 lead. Josh Herrero pitched valiantly for the Haze, but his squad ultimately fell by the mercy rule after four innings. This doesn't happen often for Chicken 'n' Wiffles -- if their offense stays hot and their pitching keeps clicking, they are a real Wild Card contender.
Cannonball avenges Seattle Series, sweeps Steaks
DAN RISH, Commissioner
Cannonball Coming 1 || RBI Steaks 0
Dating back to the beginning of the 2017 regular season, this matchup was the 5th consecutive one-run game between these two teams, with one important reversal.  Cannonball's win broke a four-game skid against the Steaks, who lifted the leaning golden man trophy last year at the expense of Cannonball. A Mike Tarantino single scored Karl Koch in the fourth and made the difference. Paul Rogers struck out 10 and walked only two with two hits as he stymied the potent Steaks offense, overshadowing a superb performance by Riley Brindle for the losers.
Cannonball Coming 3 || RBI Steaks 0
Cannonball captain Patrick Meagher did it all with a little help from his friends, knocking in three runs via walk, ground out, and single, as Cannonball Coming chipped away at Nick Winn to earn a hard fought 3-0 victory.  Meagher was dominant on the mound, getting all 18 outs via the strikeout while allowing three hits and five walks. Winn only allowed two baserunners more than Meagher, but unfortunately they were not as well distributed, allowing Cannonball to push across a run in the 1st, 5th, and 6th innings.
Cannonball, WWFB streak in opposite directions
OTTO PARK, Walks With Four Balls
Cannonball Coming 15 || Walks With Four Balls 2
SEATTLE, Washington  – Cannonball Coming recorded a near season-high in hits and runs in a 15-2 win over Walks With Four Balls in game one of a twin bill on Sunday afternoon at Cowen Park.  Everyone in the Cannonball Coming (8-2) lineup contributed, either scoring a run or picking up a base hit.
CC rapped out 14 hits for their second largest offensive outing of the season.  Pitcher Scott Lewis (2-0, 2.40 ERA) had 11 strikeouts in 5 innings to pick up his second win. The only runs he allowed came on a two-run homer by Greg Nyssen.  At the plate, Lewis was 7-7 with a home run, and teammate Paul Rogers added a pair of homers and 9 RBI.
Cannonball Coming 8 || Walks With Four Balls 3
SEATTLE, Washington  – Behind a 16 strikeout performance from Paul Rogers and 5 RBI from Scott Lewis, Cannonball Coming (8-2) defeated Walks With Four Balls (3-5) by an 8-3 final Sunday afternoon in the second game of a doubleheader.  Rogers (2-1, 1.33 ERA) went the distance, allowing three runs on only two hits to go along with his 16 Ks.
Lewis finished with six hits including a home run, while Alex Arkfeld hit a home run and drove in three runs for Walks With Four Balls.
WWFB hurler Greg Nyssen notched 13 strikeouts.  Both teams will continue their series next season.  Those contests will be blacked out on MLB.TV.
STANDINGS
1. (6-0) 100% Real Juice
2. (8-2) Cannonball Coming
3. (4-2) West Coast Washout
4. (3-2) RBI Steaks
5. (3-5) Walks With Four Balls
6. (2-6) Chicken 'n' Wiffles
7. (2-3) Sons of Pitches
8. (1-5) Purple Haze 
9. (0-4) 68ers
---
Week 3: a little fall of rain
June 3, 2018
Grounds Crew Takes On Weather, Loses
The weather was damp and the right-handed batters box was travesty, but the league opened June with a gusto. These recaps now have 200% more writers than before!
Pitches split a baserunner, sweep the series
ALISON RUTH, Sons of Pitches
Johnny hits a grand slam while the 68er's pitch clocks at 105 mph. Commissioner Dan texts an MLB scout as Brian and Spencer mentally prepare for another grueling inning.
Sons of Pitches 17 || 68ers 11
What a fantastic day for wiffle ball! The morning got off to a bit of a late start, but we were still able to squeeze in two games with a lot of great plays. To open the scoring, a 68er hit a line drive to deep left center, which glanced off the outfielder's hand and hopped over the fence for a home run! Despite having slid backward after such a great hit (seriously, what were the chances?!), the Sons of Pitches were able to come back a few innings later and even up the score. Johnny hit a home run, driving in two runners and helping propel the Sons of Pitches to victory.
Sons of Pitches 12 || 68ers 6
In a dramatic turn of events, both teams were reduced to three players each in the second game, so a few substitutions had to be made. Deputy Jeremy, who had arrived early to watch us play, graciously subbed in as a runner for both teams. Although it was shortened to only three innings, fabulous defense was played by all and both teams hit several long singles reaching the outfield fence. Some fantastic pitching by Johnny and Spencer helped secure two victories for their team!
The Sons of Pitches are looking forward to being joined next week by new player Jonathan and his friend Mike. Welcome!
Nothing but Cannonballs: Chicken 'n' Wiffles held scoreless
PRESTON SAHABU, Chicken 'n' Wiffles
"Defense" by Su, Sanford, Meager et. al. A dramatic impressionist work, both in the painting technique and the represented form of "fielding".
Cannonball Coming 16 || Chicken 'n' Wiffles 0
While a zero on the scoreboard has traditionally been called a "goose egg", the pitching staff of Cannonball Coming seems determined to change it to "cannonball". Patrick Meagher came out firing in this one, with five of his first six outs coming via the strikeout. As it turns out, his first six outs would be his only six outs -- Meagher would be lifted for closer Scott Lewis in the 3rd, as Cannonball's offense had provided enough for an early mercy rule. After a short rally to keep the game alive, the Chickens went down swinging.
On the other side of the rubber, Matt Pearson embraced a new game plan by pitching to contact and drawing in the defense. Though it did not work out for his squad in this game due to some bad BABIP luck, Matt showed off a deeper arsenal and improved control in this outing, with the defense remaining spirited behind him. He also landed the first eephus strike of the season, to everyone's delight.
Matt giddily preparing his eephus. Also, showing optimism about Chicken 'n' Wiffles chances going forward.
Cannonball Coming 2 || Chicken 'n' Wiffles 0
Last season, Grant Costa was third on the pitching depth chart and got touched up a few times when he was called from the pen. Despite this, former teammate Zac Harris saw a lot of promise in the fresh arm, looking past the rust and rain to see the talented hurler beneath. In this game, that hurler emerged. Grant racked up 14 strikeouts over 6 strong innings against the potent Cannonball offense, pounding the zone with authority while earning flailing defensive swings. Watching him work from the middle infield was a treat, with the nervous Cannonballs scraping only 2 hits off him.
Unfortunately for Grant, he was going up against an equally strong starter, Paul Rogers. While the Chickens were able to get some baserunners against him early on, Mr. Rogers would knuckle down and regulate his neighborhood, getting all 18 of his outs via the strikeout. The pitchers duel was a scoreless tie in the bottom of the 5th.
Grant's control drifted as he issued 3 walks to lead off the inning. Bases loaded with no outs and the game on the line, Grant came back to strike out the next batter, looking like he might work his way out of it, but then Scott Lewis stepped up and stroked a long single to take a 2-run lead. Grant would escape without further damage, but Paul struck out the side in the 6th, snuffing out any chance at a comeback.
Even though they couldn't pull out the win, Chicken 'n' Wiffles showed signs of offensive life against a strong pitcher, and discovered a strong pitcher of their own. Though the early going has been brutal for them, dropping their first six decisions, there's still plenty of wiffleball to be played. Don't count Chicken 'n' Wiffles out of the wild card mix.
Washout Washed Out in a Washout
DAN RISH, West Coast Washout
RBI Steaks 11 || West Coast Washout 1
With Riley Brindle and Dan Rish on the mound, runs were expected to be at a premium -- even with intermittent light rain falling.  That made Steaks first inning RBIs by Jimmy Froio and Riley Brindle very valuable. A third run was tacked on in the second, and after a one-two-three inning for the top of the Washout lineup in the third, the 3-0 tally was looking possibly insurmountable.  Steven McGinley made it doubly so with a 3-run moonshot in the 4th, and the Steaks rolled on. Despite a fifth inning RBI single by Washout newcomer Jeremy Salvo, the Washout were mercied in the fifth.
RBI Steaks 14 || West Coast Washout 0
Through four innings, Max Melendez delivered a gem, holding the RBI Steak's potent offense to 2 runs.  Nick Winn scattered the hits and walks he allowed, and stayed out of serious trouble. So it stood in the fifth, 2-0, when the wheels fell off.  It started with a walk -- as it does -- and a few batters later a walk made the score 3-0. Then 4-0. Then up to 6-0 before the first out was recorded.  Eventually going to the pen and Conor Roberson, the 2-0 game was gone, replaced by a 14-0 victory. Riley Brindle finished 3-4 for the victors, while Austin Cudworth led the losers at 2-3.
Walks, Haze Split Series Short on Innings, Long on Time
DAN RISH, Commissioner
WWFB 12 || Purple Haze 9
Walks with Four Balls lived up to their name in Game 1, allowing fifteen of the them to the Haze.  Greg Nyssen was not hit hard by the Haze, however, allowing only four hits. The story was the opposite for the Haze -- many hits, but fewer walks.  The combination made this game one of the sloooooowest of the season. WWFB battled back from a 7-1 deficit, thanks to three RBI by Gideon Manahan in a 6-run third inning, including a home run.  Both Nathan Aebi and Josh Herrero singled in the bottom half to regain a 9-7 lead. Then, in the top of the final frame, controversy struck. Walks got the lead back on an RBI walk by Otto Par. Then, Manahan hit a ball deep to left, giving Nyssen a chance to score from third.  In a bang-bang play, Nyssen touched the plate as Aebi's gem of a throw from third base bounced into the zone. The run was counted in a rochambeau decision which was not without its dissenters. However, the insurance turned out not to be needed, as Nyssen struck out the side and provided a clean frame for a 12-9 lead.
Purple Haze 13 || WWFB 7
Purple Haze again jumped out to a big lead, with a Josh Herrero grand slam capping off a 9-run first inning against Otto Par.  In the bottom, the Haze gave three back, as some canny baserunning by Greg Nyssen induced a bad throw in the field of play, turning a single into a Little League home run. Par retired the side in the second without damage thanks to an inning-ending double play by the short-handed Walks' defense.  The gap was narrowed to 9-7 after two. Impending sunset and a dead iPad factored into the decision to end the game after three. Purple Haze padded their lead with 4 more runs, and then Nathan Aebi shut the door to give the Haze their first win in the franchise's first season.
---
Week 2: it was the best of times, it was the worst of times
May 20, 2018
Sunday Bloody Sunday
The orange fence was sharp as barbed wire. The strike zone stood ominously, worn from years of assault. The bats leaned against the fence, ready for violence. The scarred projectiles cackled as they plotted. Dark clouds gathered as the Deputy examined his work.
He had created a killing field.
Age Before Beauty
PRESTON SAHABU, Chicken 'n' Wiffles
After a soft opening week featuring only four teams, a full eight squads were in action before the Memorial Day Break. Each matchup featured relatively new blood against a much more established opponent. Each game of each matchup ended by the mercy rule.
Since blowouts are not much fun to cover with actual recaps, the games will be presented with a series of bad headlines.

Goose egg: CNW can't get one across the pâté

Chicken 'n' Wiffles 0 || Walks with Four Balls 17
WWFB ganders around the bases
Walks With Four Balls 22 || Chicken 'n' Wiffles 6
(Not) Nice.
68ers 3 || 100% Real Juice 18
This is not a typo
100% Real Juice 37 || 68ers 6
Mercy, Mercy, Mercy
Cannonball Coming 12 || Purple Haze 2
Cannonball Adderley gets an encore
Purple Haze 3 || Cannonball Coming 13
Deuces Wild
RBI Steaks 22 || Sons of Pitches 2
Scorebook found empty, commissioner prepares for headache
Sons of Pitches || RBI Steaks [POSTPONED]
The Final Word
To the teams who had a great showing:
Keep doing what you're doing and go for that title!
To the teams who had a rough go of it:
We're going to play each other eventually, and that's going to be a ton of fun.
---
Welcome back, wiffleball. Welcome back.
May 13, 2018
Opening Day 2018
Dan creates the Commissioner's Office
The Commissioner limps to his car, loaded with equipment. Another long day in the field has finally come to a close. The Seattle summer sun has, once again, thoroughly baked the upholstery. He opens the door and braces for the heat wave. It emerges angrily.
The Commissioner squints, sweating. He flops into the driver's seat and lets out a heavy sigh.
"I'm too old for this--"
Dan Rish, Commissioner
Jeremy Salvo, Deputy Commissioner
Preston Sahabu, Media
Liam Munro, Scorer
West Coast, Best Coast
PRESTON SAHABU, Chicken 'n' Wiffles
Dan left big shoes to fill in the game summary department, but we will do our best. Throughout the season I will be reaching out to captains, players, and fans to put together each week's recaps. Let's get to it!
Chicken 'n' Wiffles  0 - 10 West Coast Washout
Sunshine beamed down on Seattle Wiffleball's inaugural 2018 game, warm but not too harsh, while the wind gently swirled above the field. Max Melendez wasted no time ringing in the new season, suffocating the Chicken 'n' Wiffles offense and allowing only three hits over four shutout innings. His counterpart Matt Pearson was less fortunate as his defense produced a comedy of "hits" during a big second inning.
The game ended by mercy rule with a walkoff two-run single from rookie Jeremy Salvo.
West Coast Washout  17 - 7 Chicken 'n' Wiffles
New starter and Steve Cishek impersonator Grant Costa took the hill against the Washout, and first game jitters led to four runs for the road team. But the Chickens came home to roost in the bottom half of the frame, ambushing power pitcher Andrew Winter for five runs to take the lead. Fireman Dan Rish came in to put out the flames, then powered through the next four innings with his grass-clipping rise ball and driving screwball.
Grant took note of Dan's arsenal and countered with his own riseball through the next three innings, holding the damage to only three runs. The score stood at 7-5 when Grant tired, and Captain Matt Pearson looked to his bullpen.
Starter Zac Harris was traded to AAA Long Island for cash considerations in the offseason, and reliever Liam Munro was out with Mother's Day Fever. Facing a barren pen, the "Break In Case of Emergency" glass was shattered, and yours truly was called on to "pitch to contact" and close out the game. Based on the final score, one can imagine how well that went.
Looking to build depth with a twelve run lead, the Washout put Jeremy Salvo on the mound for the bottom of the sixth. The game doesn't end until the fat hen squawks, but squawk it did.
Real Juice back at 100%
ERIC SANFORD, Cannonball Coming
Hello! I joined Seattle Wiffleball last season after seeing a bunch of dorks playing in the park by my house every Sunday and wanting to get in on that action. You can find more of my writing on Lookout Landing. Go Mariners.
Our 2018 season kicked off with a double-header against 100% Real Juice, a team we crushed in 2017 because one of the players got married the night before the game and the whole team was in the wedding party. They were still finishing off the keg from the wedding and definitely not at their sharpest.
That was not the case this time. The Juicers came to play.
Cannonball Coming  0 - 1 100% Real Juice
Game one featured our Team Captain and Crafty Veteran pitcher Patrick Meagher versus the very good Aaron Hunter. The game was quite the pitching duel with a scoreless tie going into the bottom of the sixth inning. There the Juice Boyz finally plated a run with a few well-placed hits and that was the ballgame.
100% Real Juice  3 - 0 Cannonball Coming
Game two was another classic pitching duel, with Paul Rodger taking the mound for the Cannonballers against the hard-throwing Epo Olivarez of the Juicers. Last season was Paul's first in the league, and his first one pitching. His off-season work clearly paid off as he came out of the gate incredibly sharp and with a couple extra ticks of velocity.
Epo, however, was also not messing around and he peppered the zone with a combo of deadly heaters and devastating breaking balls. The game was scoreless at the end of six innings, so on to extras we went.
Paul got into a jam by loading up the bases, and he nearly got out of it, but three runs scored before the inning was done. Cannonball Coming had the opportunity for a walkoff in the bottom half of the frame, but Epo shut down the rally in a hurry.
All in all, both team's batters accumulated a truly gaudy amount of strikeouts (64 combined!) and a great time was had by all in the bright sunshine at Cowen Park.