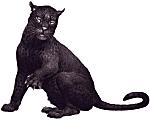 Congratulations to our 2016 Champions!
5th Grade Tackle:
Spring Hill Panthers
 SHYFB is proud to announce that we will give out a scholarship each year to a graduating senior.  The recipient will have participated in SHYFB and been a member of the Panther varsity football team. 
Follow us on Facebook.
In case of rain/weather parents and coaches can check this site for any delays or cancellation of games
Mike Haba (903) 790-2438
---

Home of the ...
2015 Little Cypress Junior Football League 5th Grade Super Bowl Champs
2012 Little Cypress Junior Football League 6th Grade Super Bowl Champs
2011 Little Cypress Junior Football League 5th Grade Super Bowl Champs
2009 Little Cypress Junior Football League 6th Grade Super Bowl Champs
2008 Little Cypress Junior Football League 6th Grade Super Bowl Champs
2008 Little Cypress Junior Football League 5th Grade Super Bowl Champs
2007 Little Cypress Junior Football League 5th Grade Super Bowl Champs
2006 Little Cypress Junior Football League 6th Grade Super Bowl Champs
---