Play Softball
2020 Online Registration Now Open
Santa Rosa Strong
ONLINE REGISTRATION FOR 2020 SEASON NOW OPEN
You may now Register for the 2020 Season by clicking on "Register Now". 

Log on with an existing Account or Create a New Account, enter registration information and then access your record for easy registration year after year. Pay your Online Registration by Credit Card (Online Registration Fee applies).
Additional information regarding registration and our 2020 Season can be found by clicking here 2020 League Info. You may also e-mail your registration questions to: Registrar@SantaRosaGirlsSoftball.com
*** Online Registration will end on January 17, 2020 ***
---

IN-PERSON REGISTRATION 
In-Person Registration Dates & Location will be announced shortly. Please check back periodically for Updates.
---
MANAGE A TEAM IN 2020

We are looking for Coaches in ALL Age Divisions. If are you interested in Managing a Team for our 2020 Season, please complete our Manager's Request Form by going to "Online Forms" on the Menu Bar or by clicking here I'D LIKE TO MANAGE A TEAM. Sign up and get your name on the Coaches List.
If you are requesting to coach a team in our 10u, 12u or 14u Division, you will be required to attend both scheduled Skills Assessment Dates. The final Manager selections will not be finalized until we have determined the actual number of Teams for the season. If you are requesting to manage a 6u, or 8u Team, you will be contacted by Mid-January with more information.
 All Managers and Assistant Coaches (in all age Divisions) are required to complete and pass a Background Check and be ACE Certified.
If you have any questions or require additional information, please contact us srgsl@santarosagirlssoftball.com
---

SANTA ROSA GIRLS SOFTBALL LEAGUE APPAREL

Looking for one of those really cool SRGSL Sweatshirt-Hoodies? We have them in an assortment of colors. To place an order or to find out what we have in stock, send us an email at SRGSL@SantaRosaGirlsSoftball.com
---
HITTING AND PITCHING INSTRUCTORS
Does your Player need Hitting or Pitching Lessons? For a list of available Instructors, click on "Pitching and Hitting Instructors" located under the "Pages" tab. For more information and rates, please contact the individual instructors directly.
---

STEP UP TO THE PLATE & VOLUNTEER ~ YOUR HELP IS NEEDED
We are always looking for volunteers to help make SRGSL a success. We are looking for Board Members, Coaches, Umpires, Field Prep & Maintenance help, and assistance in many other areas as well. If you are interested in learning how you can help this volunteer organization - that means so much to so many girls in our community, please attend one of our Board meetings or send us an email at: SRGSL@SantaRosaGirlsSoftball.com.
---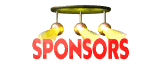 NO TIME TO VOLUNTEER? BECOME A SPONSOR!
Many businesses and families provide support to our league through sponsorships. These funds are used to upgrade equipment, purchase supplies and make scholarships available to players in need of financial assistance. To become a sponsor, simply print and complete the sponsorship application (link above) and then mail with your donation check to the address listed on the form. If you would like more information, please contact our Sponsor Coordinator.
---
2020 SEASON AGE CHART
Match up the Month Box with the Year of Birth Box. League Age is indicated on the Right.
| JAN | FEB | MAR | APR | MAY | JUN | JUL | AUG | SEP | OCT | NOV | DEC | AGE |
| --- | --- | --- | --- | --- | --- | --- | --- | --- | --- | --- | --- | --- |
| 2014 | 2014 | 2014 | 2014 | 2014 | 2014 | 2014 | 2014 | 2014 | 2014 | 2014 | 2014 | 5 |
| 2013 | 2013 | 2013 | 2013 | 2013 | 2013 | 2013 | 2013 | 2013 | 2013 | 2013 | 2013 | 6 |
| 2012 | 2012 | 2012 | 2012 | 2012 | 2012 | 2012 | 2012 | 2012 | 2012 | 2012 | 2012 | 7 |
| 2011 | 2011 | 2011 | 2011 | 2011 | 2011 | 2011 | 2011 | 2011 | 2011 | 2011 | 2011 | 8 |
| 2010 | 2010 | 2010 | 2010 | 2010 | 2010 | 2010 | 2010 | 2010 | 2010 | 2010 | 2010 | 9 |
| 2009 | 2009 | 2009 | 2009 | 2009 | 2009 | 2009 | 2009 | 2009 | 2009 | 2009 | 2009 | 10 |
| 2008 | 2008 | 2008 | 2008 | 2008 | 2008 | 2008 | 2008 | 2008 | 2008 | 2008 | 2008 | 11 |
| 2007 | 2007 | 2007 | 2007 | 2007 | 2007 | 2007 | 2007 | 2007 | 2007 | 2007 | 2007 | 12 |
| 2006 | 2006 | 2006 | 2006 | 2006 | 2006 | 2006 | 2006 | 2006 | 2006 | 2006 | 2006 | 13 |
| 2005 | 2005 | 2005 | 2005 | 2005 | 2005 | 2005 | 2005 | 2005 | 2005 | 2005 | 2005 | 14 |
~

 6U

 Division: 5-6 yrs.old

~

 8U Division: 7-8 yrs.old

~

 10U Division: 9-10 yrs.old

~

 12U Division: 11-12 yrs.old

~

 14U Division: 13-14 yrs.old

~