Donate to the Suffern High School Crew Booster Club
---
Congratulations to the 2018 Suffern HS Crew Team on their 9th Rockland County Championship!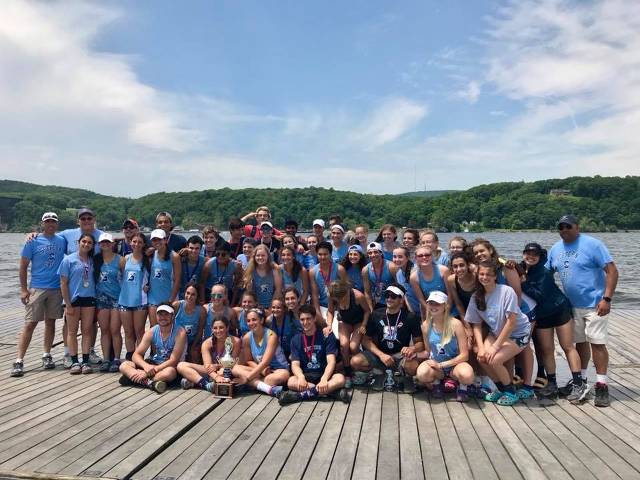 ---
Congratulations to our 2018 Seniors!  
Best of luck next year!
---
 The Crew Experience:
 "It's not the best eight oarsmen who make up the best boat, it's the eight oarsmen who row best together."
 "To me the finest spectacle in sports is to watch a crew when the members are close to exhaustion rise to the challenge and go out beyond themselves. If you have ever been part of such an effort you could never fully appreciate what it accomplishes in the minds and hearts of its participants.
The individual oarsman never forgets such an experience, and in that great common effort by the men lies the real secret and their religious feeling the oarsman has for his sport, and the affinity they feel for one another. Such efforts cannot attract or hold a lesser man who thinks about quitting when the going gets tough."
Russell S. (Rusty) S. Callow, Head Crew Coach: University of Washington (1922-1927); University of Pennsylvania (1927-1950); United States Naval Academy (1950-1959), U.S. rowing team, Olympic coach, 1952
Thank you Dick Murphy for your support of the Suffern HS crew team and the Rusty Callow quotes listed above! Dick Murphy lives in the community and was a member of the Navy's 1952 Olympic Gold Medal-winning mens crew team, "The Great Eight,"#4 oar. He is a member of U.S. Naval Academy class of '54 and an Honorary Captain of the Suffern High School Crew Team.