Good Luck Panthers
Like us on our Face Book Page Saucon Valley Youth Football & Cheerleading
Good Luck Panthers
Like us on our Face Book Page Saucon Valley Youth Football & Cheerleading
Good Luck Panthers
The S.V.Y.S.A. Mission Statement
The purpose of this organization is to provide a structured environment for all participants to compete in a safe, healthy, positive environment. Every member of this organization shall be encouraged to promote player safety, sportsmanship, teamwork and respect fellow athletes, coaches and fans. Our goal is to teach life lessons that have value beyond the playing field.
---
SVYSA Monthly Meetings

All are welcome:
Dates: The 3rd Tuesday of every Month*
Time: 8:00 PM
Location: Dimmick Park Football Fieldhouse
* No meeting in December
---
SVYSA 3rd ANNUAL GOLF TOURNAMENT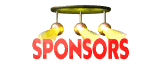 SAUCON VALLEY YOUTH SPORTS 
3rd ANNUAL GOLF TOURNAMENT
SATURDAY, June 22nd, 2019
SAWMILL GOLF CLUB
Support your Lil Panther's We are looking for Golfers and Sponsors! 
Saucon Valley Youth Sports invites you to participate in our 3rd annual golf tournament to be held June 22nd, 2019 at 9:00 a.m. at Sawmill Golf Club in Easton, PA. All proceeds from the golf tournament will go toward new uniforms to replace the current old and outdated uniforms
and helmet reconditioning and recertification which must be done each year to ensure the highest level of safety and protection for our players.
Registration for the four person scramble will begin at 8:00 a.m. with a shotgun start at 9:00 a.m.
The cost of the tournament is $75.00 which includes the following:
*Greens fee and cart with goodie bag
*Beverages (Beer, water, soda) and a hot dog at the turn
*Prized for the top 3 teams in each flight, longest drive, and closest to the pin
*Catered meal afterward
Raffles, 50/50, Pot of Gold, Skins, and mulligans will be available to purchase
Click here for a Registration Form
---
2019 Registration Dates
The 2019 Football Season is approaching fast! Mark you calendar with the dates below. 

May 4th (Saturday) 10:00 AM to 12:00 PM at the Dimmick Park Football Filed House 
June 1st  (Saturday) 10:00 AM to 12:00 PM at the SVSD Elementary Cafeteria
June 5th 6:30 (Wednesday) PM to 8:00 PM at the Dimmick Park Football Filed house. 
Ant questions please call 610-838-1354 or 610-905-4359
---
2018 CYFL Varsity Champions!
Congratulations to our Suacon Valley Varsity Champions!!!
---
V O L U N T E E R S | F R E Q U E N T L Y A S K E D Q U E S T I O N S
---
Congratulations to our Compettition Cheer Squads
Congrats to the Saucon Valley Team Spirit and Mighty Mini's who placed 2nd respectively. The faced some tough squads at the competition. Well done ladies. What a great start to the season!  Let's keep it rolling ladies!!!

---
2014 was another great year for Panther football. The 130 lb. team finished the year 11-0 in defending their CYFL Chanpionship title. This team now has a 21-1 record over the 2 year period. This year we had all 4 teams in the playoff hunt. Congratulations to the boys for representing SV in such a positive way. We are proud of all of all of you!
---
Your 2013 Colonial Youth Football League Champions
The SV 130 lb. team won a hard fought 30-24 overtime battle over a tough Palisades Pirates team to earn the title of CYFL Champions. The Panthers ended the season with an impressive 10-1 record. Congrats to all of the players and coaches for all their hard work this season. We are very proud of you.
---
SVYSA American Cancer Society Crucial Catch Campaign
The Panthers will go all out in Pink for this weekends games. Please show your support by stopping by our Special Pink Table to check out all of the Pink Items and Raffles. The proceeds will go towards the ACS Crucial Catch Campaign.


Thank you for helping us raise awareness & money for the
Crucial Catch Campaign!