Good Luck Panthers
Like us on our Face Book Page Saucon Valley Youth Football & Cheerleading
Good Luck Panthers
Like us on our Face Book Page Saucon Valley Youth Football & Cheerleading
Good Luck Panthers
The S.V.Y.S.A. Mission Statement
The purpose of this organization is to provide a structured environment for all participants to compete in a safe, healthy, positive environment. Every member of this organization shall be encouraged to promote player safety, sportsmanship, teamwork and respect fellow athletes, coaches and fans. Our goal is to teach life lessons that have value beyond the playing field.
---
SVYSA Monthly Meetings

All are welcome:
Dates: The 3rd Tuesday of every Month*
Time: 8:00 PM
Location: Dimmick Park Football Fieldhouse
* No meeting in December
---
SAUCON VALLEY PANTHER FOOTBALL YOUTH NIGHT
September 7, 2018 – 06:40 PM
ALL SAUCON VALLEY PANTHER YOUTH FOOTBALL PLAYERS, CHEERLEADERS AND COACHES ARE INVITED TO ATTEND "YOUTH FOOTBALL NIGHT" AT THE HIGH SCHOOL'S HOME GAME AGAINST PALMERTON.
WHEN: FRIDAY, SEPTEMBER 7th, 2018 GAME STARTS AT 7:00 PM
*PLEASE MAKE SURE ALL PLAYERS ARRIVE BEFORE 6:40 PM
WHERE: MONTFORD E. ILLICK STADIUM
WHAT: EACH TEAM WILL BE INTRODUCED DURING A PRE-GAME
CEREMONY AND THEN PARTICIPATE WITH THE BAND AND CHEERLEADERS TO FORM THE TUNNEL FOR THE HIGH SCHOOL PLAYERS TO RUN THROUGH.
ALL YOUTH PLAYERS AND CHEERLEADERS WILL BE ADMITTED FREE OF CHARGE IF THEY ARE WEARING THEIR SAUCON VALLEY JERSEY/CHEER TOP. COACHES PLEASE GIVE YOUR NAME AT THE TICKET BOOTH. THE PLAYERS AND COACHES ARE EXCITED TO HAVE YOU PARTICPATE IN THIS EVENING.
SINCERELY,
COACH SAMS &
THE SAUCON VALLEY FOOTBALL PROGRAM
ONLY THOSE WHO RISK GOING TOO FAR CAN POSSIBLY FIND OUT HOW FAR ONE CAN GO."
                                        T.S. ELIOT
---

2018 SV Game Schedule

Week

 

Date

 

Opponent

 

 

*First Game

1

8/25 Saturday

ND

 

Home

 

10:00 AM

2

9/2 Sunday

Pen Argyl

 

Away

 

11:00 AM

3

9/9 Sunday

 

Palmerton

 

Away

 

11:00 AM

4

9/15

 

Saturday

 

Bangor

 

Home

 

10:00 AM

5

9/22 Saturday

 

Catty

 

Away

 

10:00 AM

6

9/29 Saturday

 

NL

 

Home

 

10:00 AM

7

10/6 Saturday

 

SL

 

Away

 

10:00 AM

8

10/13 Saturday

 

Palisades

 

Home

 

10:00 AM
* The game Schedule will start with Rookie Flags and end with the 120 lb. game. Start times are subject to change.
---
Practice Schedule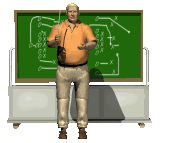 2018 Summer Practice Schedule
Rookie Flags - Monday - Wednesday   6:00 to 7:15 PM
Comp. Flags- Monday - Wednesday   6:00 to 7:15 PM
100 lb. - Monday –Tuesday - Wednesday- Thursday 6:00 to 7:45 PM
120 lb. - Monday –Tuesday - Wednesday- Thursday - Friday 6:00 to 8:00 PM
School Schedule
Rookie Flags Monday & Wednesday 6:00  to 7:15 PM  
Comp. Flag  Monday & Wednesday 6:00 to 7:15 PM – *Friday Walk Through
100 lb. Tuesday & Wednesday 6:00 to 7:45 PM – Friday Walk Through
130 lb. Monday & Wednesday 6:00 to 8:00 PM – Friday Walk Through
 *Days and times may vary, based on your coach's discretion.
---
V O L U N T E E R S | F R E Q U E N T L Y A S K E D Q U E S T I O N S
---
Congratulations to our Compettition Cheer Squads
Congrats to the Saucon Valley Team Spirit and Mighty Mini's who placed 2nd respectively. The faced some tough squads at the competition. Well done ladies. What a great start to the season!  Let's keep it rolling ladies!!!

---
2014 was another great year for Panther football. The 130 lb. team finished the year 11-0 in defending their CYFL Chanpionship title. This team now has a 21-1 record over the 2 year period. This year we had all 4 teams in the playoff hunt. Congratulations to the boys for representing SV in such a positive way. We are proud of all of all of you!
---
Your 2013 Colonial Youth Football League Champions
The SV 130 lb. team won a hard fought 30-24 overtime battle over a tough Palisades Pirates team to earn the title of CYFL Champions. The Panthers ended the season with an impressive 10-1 record. Congrats to all of the players and coaches for all their hard work this season. We are very proud of you.
---
SVYSA American Cancer Society Crucial Catch Campaign
The Panthers will go all out in Pink for this weekends games. Please show your support by stopping by our Special Pink Table to check out all of the Pink Items and Raffles. The proceeds will go towards the ACS Crucial Catch Campaign.


Thank you for helping us raise awareness & money for the
Crucial Catch Campaign!