---
Dear Callahan Family,
As a Child growing up there was a link, a bond that connected us it was called;
"CALLAHAN"
A pride, a swagger and a toughness that is in our blood.
Our Irish Heritage; that goes from Kilgarvan Ireland, to Ellis Island to New York City.
These were "Tough Irish New Yorkers" that grew up and lived on the lower West Side in
Hells Kitchen, NYC during the 1930's, 40's and 50's.
I have some great memories growing up:
Living on 46th Street with Aunt Ronnie, Uncle Joe, Gina, Linda, Lee & Veronica
living in the apartment building next to mine & Nana living two floors above us!
Going to Uncle John & Aunt Alice's house, going down to the lake.
It was like the "Fresh Air Fund" for us city kids!
Going to the Beach with Aunt Ronnie, sneaking out of class to go see Gina at St. Michael's, 
playing with her Barbies (lol) & listening to Aunt Ronnie Elvis Albums.
Sleigh riding with Uncle Tommy, rushing out of school on Wednesday's
 to catch Uncle John having Lunch in the diner on the corner of45th Street & 4th avenue
and him waving me in to sit at the counter with him
and buying me B&W Ice Cream Soda!
Taking a family vacation to Puetro Rico with Aunt Alice, Diane, Brad, John-John,
My Mom, Danny & My Grandma.
Having a "Crush" on Diane, Losing to Vinny in Chess ... lol
There was also the "Crazy" side to the Callahan's. 
So for me, and my generation of Callahan's
they understand exactly what I am talking about  and for our children,
I am not sure they will ever really understand which could be a good thing!
Even though time has past and we have drifted away,
we will forever be connected
"CALLAHAN's" 
So I dedicate this website to My Callahan Family past, present and futher .... Enjoy!
I Love You 
Dennis Callahan
---
If you have some Information, Stories, Dates & Photo's
that you would like to share and add to Our Callahan site
Email me at: DCallahanNj@aol.com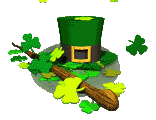 ---

Please Sign The Callahan Guestbook
Located on the Top Right corner of the webpage
---
Callahan
 The Irish name Callahan is derived from the
native Gaelic O'Ceallachain Sept.
The name is taken from a word meaning 'strife'.
Ceallachain was a ninth century King of Munster
and it is in Cork that a large proportion of
descendants can still be found.
 The Sept moved to County Clare in the seventeenth century
where the town of O'Callaghans Mills still exist.
The meaning of Callahan is "Bright Headed"
Motto: "Fidus Et Audax"- Translation: "Faithful and Bold"
The Callahan Coat of Arms (shield) is described as follows:
A cunning fox emerging from a grove of Oaks