READ MORE RULES!!
Anticipate The Play – Not The Call!
Make It Be There – Let The Play Call Itself!
Get The Big Ones – And Get Them Right!
Welcome To The Home of The
Tennessee Mid-State Officials Association
---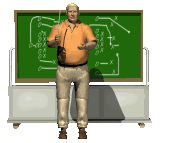 WE ARE THE TENNESSEE MID-STATE OFFICIALS ASSOCIATION.
A FAITH BASED ORGANIZATION DEDICATED TO CORE VALUES, OF
INTEGRITY, CHARACTER AND PURPOSE. WE FOSTER AN
ENVIROMENT OF TEACHING AND DEVELOPMENT EMPHASISING
PERFORMANCE THROUGH PROPER MECHANICS, POSITIONING AND
RULES UNDERSTANDING. WE KNOW THAT OUR ACTIONS IMPACT
THE LIVES OF OUR CUSTOMER, WHICH ARE THE CHILDREN THAT
WE SERVE. WE STRIVE EACH AND EVERY GAME TO EXCEED
EXPECTATION BY LOOKIING THE PART, ACTING THE PART AND
UPHOLDING THE HONOR AND DIGNITY OF OUR PROFESSION IN ALL
INTERACTIONS WITH ATHLETES, COACHES, SITE
ADMINISTRATORS AND THE PUBLIC.
https://www.facebook.com/groups/msyfoa/