Thank you to our Sponsors and let's remember to support them!
2019 Season Start - Sunday, September 8 at Springdale
Metatherapy will be on-site for us on Sunday October 27 (Both games)
COMPLEMENTARY game day stretches!
---
2019
Opening Day!
Some more faces...
Sean's Thanksgiving Badge of Honour! 
Click here for pics from week 6... 
2018
Champions
MVP - Playoffs

Kent Taylor

Sportsman

of the Year
Barry Keane

MVP - Red
Michael Vachon
MVP - Blue

Tony Gradini
MVP - Green

Brandon Porco

MVP - White

Pierre Makarians

2018
Season Kick Off
Save
Save
Save
---
Week 9

Week 8

Week 7

Week 6
Week 5
Week 4

Week 3
Week 2

Week 1

---
---
---
Thanks for taking some pics!
---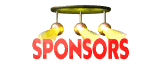 This Year's Sponsors...
---
---
---
---
Who we are
The Unionville Touch Football League has been in existence since 1984 for Recreational Adult Players.

There are currently 4 teams of 15 players per team, with players being re-drafted every year to balance the competitiveness of the teams within the league.

The League games starts on the first Sunday after Labour Day, with the final playoffs in November.

The games are played at Springdale Park, with typical kick-off times at 9:30AM and 11:00AM.

All teams qualify for the playoff weekend.


For more information about our league, please contact us by clicking this link
---
The Springdale field has been repaired, the games on Sunday will be played at Springdale.