WELCOME
THE LEAGUE WHERE EVERYONE PLAYS
Welcome to the home of the
WESTERN COMMUNITES FOOTBALL LEAGUE
Please click the link to join us at our new site
---
2018 WCFL Flag Football Registration
WCFL families, 
We are happy to announce
~~~2018 Flag Football Registration is now open~~~
We are introducing our new REGISTRATION system!
Please follow these instructions to register
1. Click on this link
 2018 Flag Football Registration
2. Click "register now" on the division 
3. You will be prompted to create a parent/guardian account 
remember your user name and password! This will be used throughout the flag football season 
3. Enter parent/guardian household info then click continue
4. Next, you will be prompted to input player info. 
5. Next, confirm and checkout. 
Coaches can register at the link below or during the registration process above:

2018 Flag Football Coaching Application
IF YOU HAVE ANY REGISTRATION QUESTIONS OR PROBLEMS PLEASE EMAIL - registration@wcflfootball.com 
________________________________________________________
2018 Flag Football Schedule
10/14/2017 early registration begins $115
11/15/2017 regular registration begins $135
1/27/2018 Registration closed
2/10/2018 – Flag Combine
2/12-15/2018 – Draft Week
2/17/18 – meet and greet / first practice/coaches equipment issued
2/24/2018 – game #1
3/3/3018 – game #2
3/10/2018 – game #3
3/13-14/2018 – weeknight game #4
PBC Schools Spring Break 3/19-24/2018
3/27-28/2018 – weeknight game #5
3/31/2018 – game #6 VOW Easter Egg Hunt – late games
4/7/2018 – game #7
4/14/2018 – game #8
4/21/2018 – game #9
4/24-25/2018 - playoff play in games
4/28/2018 – semi-finals
5/05/2018 - finals
---
Lightning Alarm
Just a reminder that when the alarm sounds, the only
acceptable shelter is your vehicle.  Do not put yourself or
your children in danger by not adhering to the warnings.
PARKING:
Please do not park in the WCFL Board Member Parking Designated Area. You are subject to be towed. Do not obstruct or park at the end of islands or by the dumpster. You are subject to be towed. You must park in a designated spot so emergency vehicles are able to access the fields.
WEATHER HOTLINE:
In case of questionable weather, you have the ability to contact the weather hotline at: 561-791-4005 extension #1 and the recording will advise if the park is closed. Please keep in mind that the hotline is not updated daily but only on days when the threat of bad weather is in the area.
---
THE ORANGE BOWL YOUTH FOOTBALL ALLIANCE
In its 17th year in 2015, the Orange Bowl Youth Football Alliance (OBYFA) has served as the name and face of South Florida youth football. The organization, its outreach to athletics and cheerleading, and its commitment to support youth across the region have not changed – only its name. In 2007, O.B. Youth Sports LLC officially renamed the program "Orange Bowl Youth Football Alliance."


The OBYFA completed its tenth season in 2008 with a then record-high eight member leagues spread out across eight South Florida counties, including Miami-Dade, Broward, Palm Beach, Monroe, Martin, and St. Lucie on Florida's southeast coast; Collier and Lee on the southwest coast.


The Orange Bowl Youth Football Alliance is comprised of four long-time member leagues: Key West Junior Football League, Miami Xtreme Youth Football League (MXYFL), Glades Tri-City Youth Athletic League and Western Communities Football League (WCFL), along with five new members since 2006 – the Dick Conley Youth Football League, the National Youth Football League of America (NYFL), the Palm Beach Youth Football League (PBCYFL), the West Boca Tackle Football League and West Boynton Youth Football League (WBFL).


The goal of Orange Bowl Youth Football has not changed since its inception in 1999 – to promote and support the growth of youth football and cheerleading in South Florida. That was clearly demonstrated by its expansion to include a record nine leagues and eight counties in the Alliance. For its part, the OBYFA provided its teams and parks $325,000 in direct financial contributions and grants for the 2009 season.  


Keep up with the OBYFA at www.orangebowl.org the official website of the Orange Bowl Committee.
---
---
---
---
---
---
HAVE ANY PHOTOS YOU WISH TO SHARE?

WCFL Parents...throughout the season take lots of photos and send them to us to post on our
FUN PHOTOS Page!

Just email them to us at photos@wcflfootball.com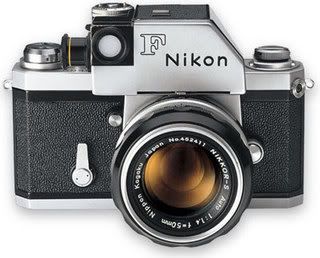 ---
---

WCFL Parents
If you are not receiving weekly emails from the WCFL, please us at wcflad@yahoo.com to provide us with an email address or to make sure that we have your proper email address on file.  We request that you please also check your Spam box and make sure to whitelist us!

And don't forget to sign the Guestbook (click on the link at the top of the page) and let your football player/cheerleader know how great they and their teammates during the course of the season.
---
https://www.facebook.com/wcflyouthfootball/
Signup for Alerts
Get important messages from WESTERN COMMUNITES FOOTBALL LEAGUE by Text & Email