I will add 9/11/& 9/18 to the schedule but anymore rain outs will be made up on Mondays or Wednesdays. It will work this way if rained out on Tuesday we will make it up the next day Wednesday. If rained out on a Thursday it will be the following Monday. Please pass this on to your teammates.     
I will post when trophies are in

SUNDAY DIV. 1

Made Men - League Champions
Made Men - Playoffs Champions
 SUNDAY DIV.2
Sherman Tanks - League Champions
Sherman Tanks-Playoffs Champions
SUNDAY DIV. 3
Underdogs - League Champions
Polish American Club - Playoff Champions
MONDAY WOOD BAT
DIV. 1
Kelly's on Campbell - League Champions
White T's - Playoff Champions
DIV.2
Mon Stars - League Champions
Mon Stars -Playoff Champions
WOMEN'S LEAGUE
Regal Beagle - League Champions
Regal Beagle - Playoff Champions 
 WEDNESDAY NIGHT WOOD BAT
DIV 1
Pain Softball -League Champions 
 Pietro Micca Club-Playoff Champions
DIV 2
Elm Cafe - League Champions
Elm Cafe - Playoff Champions
  THURSDAY 
Paturus Landscaping - League Champions
Z's Corner Cafe (ML) - Playoff Champions
This is a reminder to ALL TEAMS  there is no drinking of alcoholic beverages in dugouts or benches at any field before or during a game.  This has been a league rule for many years. Please review the league rules I handed out to all managers.  Umpires have the right after a warning to forfeit the game and leave the field.  Offending team will be removed from the league and shall receive no refund of your league fees.  This is not only a liability for the umpires but's also against city ordinance.  Please don't make us into the bad guys.  If you can't refrain from drinking for an hour and half game maybe you should seek some help.    
 The Women's League softballs are finally in.Every team is owed 6 softballs except the Sharks.  We are here M-F 8:00am-5:00pm.  Remember the change on the schedule for June 19
REMINDER TO ALL TEAMS: YOU ARE ONLY ALLOWED 20 PLAYERS ON YOUR ROSTER.
---
SOFTBALL 2018
BE SURE YOU BRING YOUR COMPLETED ROSTER WITH SIGNATURES AND COMPLETED BACK SIDE.
NO ROSTER NO BALLS !!!!!
CHANGES FOR 2018
Women's League Only - Single elimination tournament top 8 teams
1. There will be no more pitching mats in any league.
2. Umpire fees are now $30.00 per team for 2 umpires. Still $20.00 for one umpire.
3. Teams must use players on their roster for playoffs.  No adding players to make 9 for playoffs only.  Managers must have a copy of their roster and be able to prove a player in question is on your team.
 Remember we reserve the right to change game times or dates in order to complete our schedule.  Games may not be played if they have no baring on playoffs. 
t
We do not ask for the $50 forfeit check.. Instead, if you forfeit you will have 72 hours to come to the Park Rec. Office and pay your forfeit fee. I will send you one reminder message if you fail to pay you will be forfeit out the league with no refund of your entry fee.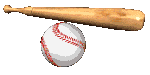 REMEMBER THE WEST HAVEN PARKS AND RECREATION DEPARTMENT IS RESPONSIBLE FOR THE SCHEDULING OF GAMES, RECORDING SCORES UPDATE STANDINGS AND SCHEDULE UMPIRES.  ANY CANCELLATION OF GAMES DUE TO WEATHER OR FIELD CONDITIONS ARE DECISIONS MADE BY THE WEST HAVEN PUBLIC WORKS DEPARTMENT.
---
at which is a 47 cor ball.
Sep 25
TUE & THUR SINGLE WALL FALL BALL 18
UNDERDOGS @ JIM'S PLUMBING
6:00pm
WRIGHT PLUMBING/HGB @ DIVE BAR CLAMDIGGERS
7:00pm
DIRTY MIX @ PARADISE TATOO
8:00pm
Sep 27
TUE & THUR SINGLE WALL FALL BALL 18
DIVE BAR CLAMDIGGERS @ PARADISE TATOO
6:00pm
JIM'S PLUMBING @ DIRTY MIX
7:00pm
UNDERDOGS @ WRIGHT PLUMBING/HGB
8:00pm
Oct 2
TUE & THUR SINGLE WALL FALL BALL 18
WRIGHT PLUMBING/HGB @ JIM'S PLUMBING
6:00pm
PARADISE TATOO @ UNDERDOGS
7:00pm
DIVE BAR CLAMDIGGERS @ DIRTY MIX
8:00pm
View Full Schedule