Welcome to the Home of the
WWP Babe Ruth Baseball League
Welcome To The Spring 2020 Babe Ruth 13-15U Season!!!
Our League goals are to help each player improve their baseball skills, grow as an individual, and have fun, while playing competitive 60-90 Baseball.  Each player will receive ample playing time in each game.  
Spring 2020 Season Plans
Eligibility:  Players whose home residence or the school they attend are located in the towns of West Windsor, Plainsboro, Princeton Jct., Princeton, and Cranbury.
Age Requirements: Players who are 13, 14, or 15 years old on April 30th, 2020 are eligible.  12 year olds born from May 1st through August 31st, 2007 are also eligible.
4-5 Teams with up to 15 players on each team
Each team will include 13, 14, and 15 year olds
Saturday afternoon games ONLY in April.  No weeknight games.
One weeknight and one Saturday afternoon game each week in May and early June
Weeknight games typically start at 7:15 pm.  Saturday games 2:30 or 3pm
Season begins in early April
Season ends in early June
12 game regular season, including playoff tournament the final week of the season
All games played in West Windsor or Princeton.
Main Fields:  Cuiffani Field (West Windsor Community Park), Smoyer Field (Princeton), and Hilltop Field (Princeton)
Plan to have 2 Princeton Based Teams and 2 West Windsor Based Teams.
Registration Fee:  $275 per player.  $400 per family maximum.
Each player receives a jersey and cap
Please contact Jon Durbin (WWP Babe Ruth President) at jonwdurbin@gmail.com with questions.
---
Become a WWP Babe Ruth Sponsor!
Become a Team Sponsor or Advertise your Business with a Field Banner at Ciuffani Field in West Windsor Community Park.
To sponsor a field banner for the 2020 season, go to the "Online Forms" tab on the right margin of the WWP Homepage and click on the sponsorship form link. 
---
Looking for Volunteers
Hello Baseball Fans.  Please sign up to Volunteer and help WWP Babe Ruth--
Click here for Volunteer Job Descriptions
If you are interested or have any questions,  please email Jon Durbin
jonwdurbin@gmail.com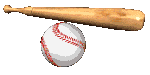 ---
Babe Ruth Bat Rules
All bats used in Babe Ruth Baseball games must be a 2 5/8" Barrel bat and must show either a "USA Baseball" Marking or be a BBCOR .50 bat.  Click Here for more information regarding the  Babe Ruth Baseball 13 - 15 bat rules and for a list of USA Bat Standard approved bats.
---
2017 WWP 15U All Star Team in the Babe Ruth World Series!!
The 2017 West Windsor Plainsboro Babe Ruth 15U All Star Team won the Southern New Jersey State Championship, won the Middle Atlantic Regional Championship, and played in the 13 - 15 Babe Ruth World Series in Lawrenceburg, Tennessee!  The team finished 3 - 1 in World Series Pool Play and advanced to the World Series Elimination Round!
Back Row: Coach Tom Dileo, Ian Muni, Josh Eisenberg, Judd Petrone, Teddy Durbin, Jack Dileo, Head Coach Sean Bluni, Coach Mike Potts.
Front Row:  Chris Bluni, Austin Hodges, Luke Potts, Justin Lockwood,
                                                                 and Will Raeter-not pictured-Drew Santa Maria, Jake Naddelman
                                                                 and Nate Millinger