Welcome to the Home of the
WWP Babe Ruth Baseball League
West Windsor-Plainsboro Babe Ruth is sending two teams to the Mid-Atlantic Regional tournaments this week, after the 15U All Star team placed 3rdin their state tournament held at Ewing and the 14U All Star Team similarly placed 3rdin Hamiltion.   Both teams have boys representing West Windsor, Plainsboro, Princeton and Cranbury. In their 2ndround game on Saturday, the 15U team jumped on Millville early in with an 10-3 win behind strong pitching from Connor McDowell and Caleb Kempler in relief.   2 RBI's apiece from McDowell, Kempler, Max Lasky and Carl Birge led the offense.  A follow up loss to Atlantic Shore dropped them down to the semi finals in the loser side of the bracket and Millville extracted revenge in a tight 9-6 contest despite a 3-hit and 3-RBI day for Lasky, but WWP had assured a 3rdplace finish.    WWp 15's open up their Mid-Atlantic tournament this weekend in Somers Pt, NJ against teams form NY, PA, DE, MD and Northern NJ.  The 15U squad is comprised of Zach Naddelman, Carl Birge, AJ Friedman, Caleb Kempler, Andrew Lambert, Max Lasky, Palmer Maurer, Owen McCarron, Connor McDowell, Drew Petrone, James Petrone, Jaxson Petrone, Lewen Sun and (injured) Flynn Kinney.
The WWP 14U opened up their state campaign at historic Switlik Park, home of Babe Ruth baseball, with a 14-0 5-inning complete game shutout by Kenny Schiavone on the bump.  Schiavone yielded only 3 hits and was named the game's MVP.  Jack Liggio drove in the opening run with a 12 pitch AB double, and Jack Durbin led the way with 3 RBIs while Schiavone, Aiden Castillo and Chase Vitulli each batted multiple hits.  In the quarterfinals, WWP 14U beat Jersey Shore 15-8 on a complete team victory.   Solid relief pitching from Danny Harlan and Jonathan Tao matched multiple RBis from Danny Hu, Castillo, Liggio, Durbin and Vitulli.  Castillo was named the quarterfinals MVP.  In the semifinals, WWP lost a tight game against Atlantic West 5-2 but had secured their birth into the US Regionals despite losing their next game against host Hamilton.   WWP 14U begin the Mid-Atlantic Regional tournament this Sunday again at Switlik Park in Hamilton.   The team is comprised of Jude Blaser, Aiden Castillo, Matt Chi, Jack Durbin, Peter Hare, Danny Harlan, Danny Hu, Jack Liggio, Wes Price, Kenny Schiavone, Jonathan Tao, Chase Vitulli, Jake Zuckerman and (injured) Theo Steiger. 
---
2019 All-stars registration is now closed for all teams.
Congratulations to all our all stars!
---
2019 Registration is Now Closed
March 4, 2019
***Registration for 13 to 15 year olds (age as of April 30, 2019) is now closed.***
If you would like to be placed on a waiting list to play or need to discuss further, please email league President, Adam Naddelman at anaddelman@yahoo.com
New format for 2019 includes just Saturday games until school seasons end, and a tournament to finish out the season and crown a champion! 
Please click here to register:
2019 WWP Babe Ruth Registration 13 to 15 Year Olds (Age as of April 30, 2019
Looking forward to seeing everyone on the field in 2019!
---
Become a WWP Babe Ruth Sponsor!
Become a Team Sponsor or Advertise your Business with a Field Banner at Ciuffani Field in West Windsor Community Park.
To sponsor a field banner for the 2019 season, go to the "Online Forms" tab on the right margin of the WWP Homepage and click on the sponsorship form link. 
---
Looking for Volunteers
Hello Baseball Fans.  Please sign up to Volunteer and help WWP Babe Ruth--
Click here for Volunteer Job Descriptions
If you are interested or have any questions,  please email Adam Naddelman
anaddelman@yahoo.com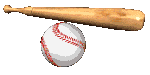 ---
Please Support our 2018 Sponsors!
---
New Bat Rules for the 2018 Season
Beginning with the 2018 playing season, all bats used in Babe Ruth Baseball games must be a 2 5/8" Barrel bat and must show either a "USA Baseball" Marking or be a BBCOR .50 bat.  Click Here for more information regarding the new Babe Ruth Baseball 13 - 15 bat rules and for a list of USA Bat Standard approved bats.
---
2017 WWP 15U All Star Team in the Babe Ruth World Series!!
The 2017 West Windsor Plainsboro Babe Ruth 15U All Star Team won the Southern New Jersey State Championship, won the Middle Atlantic Regional Championship, and played in the 13 - 15 Babe Ruth World Series in Lawrenceburg, Tennessee!  The team finished 3 - 1 in World Series Pool Play and advanced to the World Series Elimination Round!