Welcome to the Home of the
WWP Babe Ruth Baseball League
2019 All-stars registration is now closed for all teams.
Congratulations to all our all stars!
---
2019 Registration is Now Closed
March 4, 2019
***Registration for 13 to 15 year olds (age as of April 30, 2019) is now closed.***
If you would like to be placed on a waiting list to play or need to discuss further, please email league President, Adam Naddelman at anaddelman@yahoo.com
New format for 2019 includes just Saturday games until school seasons end, and a tournament to finish out the season and crown a champion! 
Please click here to register:
2019 WWP Babe Ruth Registration 13 to 15 Year Olds (Age as of April 30, 2019
Looking forward to seeing everyone on the field in 2019!
---
Become a WWP Babe Ruth Sponsor!
Become a Team Sponsor or Advertise your Business with a Field Banner at Ciuffani Field in West Windsor Community Park.
To sponsor a field banner for the 2019 season, go to the "Online Forms" tab on the right margin of the WWP Homepage and click on the sponsorship form link. 
---
Looking for Volunteers
Hello Baseball Fans.  Please sign up to Volunteer and help WWP Babe Ruth--
Click here for Volunteer Job Descriptions
If you are interested or have any questions,  please email Adam Naddelman
anaddelman@yahoo.com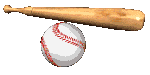 ---
Please Support our 2018 Sponsors!
---
New Bat Rules for the 2018 Season
Beginning with the 2018 playing season, all bats used in Babe Ruth Baseball games must be a 2 5/8" Barrel bat and must show either a "USA Baseball" Marking or be a BBCOR .50 bat.  Click Here for more information regarding the new Babe Ruth Baseball 13 - 15 bat rules and for a list of USA Bat Standard approved bats.
---
2017 WWP 15U All Star Team in the Babe Ruth World Series!!
The 2017 West Windsor Plainsboro Babe Ruth 15U All Star Team won the Southern New Jersey State Championship, won the Middle Atlantic Regional Championship, and played in the 13 - 15 Babe Ruth World Series in Lawrenceburg, Tennessee!  The team finished 3 - 1 in World Series Pool Play and advanced to the World Series Elimination Round!