GIANTS ~ "TOGETHERNESS ~ WIN, LOSE OR DRAW " ***** ITS A NEW DAY FOR THE GIANT FAMILY
"Family "and "TRADITION" it's a winning combination wth the GIANTS
THE OFFICIAL GARDEN VILLA GIANTS WEB SITE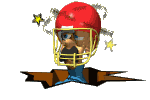 GARDEN VILLA
        GIANTS 
      WE ARE A 501 ( C ) ( 3 ) ORGANIZATION    
       AMERICAN YOUTH FOOTBALL AND CHEER
                                                 THE GIANTS ARE LEAVING EM DAZED AND CONFUSED

2009    JR MIDGET AMERICAN YOUTH FOOTBALL NATIONAL FINALIST
2009    JR PEEWEE   AMERICAN YOUTH FOOTBALL NATIONAL RUNNER-UP JRPEEWEE

2010    JR PEEWEE   AMERICAN YOUTH FOOTBALL NATIONAL 3RD PLACE
 
2010    CADET  AMERICAN YOUTH FOOTBALL NATIONAL 3RD PLACE CADETS
2010    JR MIDGET  AMERICAN YOUTH FOOTBALL NATIONAL FINALIST
2011     AYF  CADET  NATIONAL FINALIST 
2011     AYF  JR PEEWEE NATIONAL FINALIST

2011     AYF  PEEWEE  NATIONAL CHAMPIONS
2012     AYF  *CADETS  WILDCARD 3RD PLACE NATIONALS 
2012     AYF  PEEWEE  3RD PLACE NATIONALS
2013    AYF  JR PEEWEE  NATIONAL CHAMPIONS
2014    AYF  CADET  3RD PLACE NATIONALS
2014    AYF  JR PEEWEE 2ND PLACE NATIONAL RUNNER UP
2014    AYF  PEEWEE  2ND PLACE NATIONAL RUNNER UP
2014    AYC  CHEERLEADERS 4TH PLACE
2016    AYF  JR PEEWEE 3RD PLACE NATIONALS
2016   AYF   CADET  NATIONAL FINALIST
2016  AYF    PEEWEE 3RD PLACE
2016  AYF   8U SOUTHWEST REGION D2 CHAMPIONS
2017  AYF   10U  D2 REGIONAL CHAMPIONS
2017  AYF    10U D2  NATIONAL RUNNER UP
2017  AYF    12U  D2  NATIONAL CHAMPIONS 
---

In 1993, the Giants joined Greater Houston Pop Warner. The Giants were based out of Garden Villa Park in S.E.Houston. The Garden Villa Giants have since then moved to Edgewood Park. The family has grown over the years. People come and people go, but the Giants will go on forever. The Giants have won several City Championships and several Regional play-off games, both quarter-finals, and semi-finals. The Giants have also had several State appearances, and five State titles. Five football teams have been to the Pop Warner National Championships competing for the Division 1 Title. In 2002 the Midgets and the Jr Peewees football teams advanced. In 2005 the Jr Peewee football team advanced to Florida. In both of those years the Giants cheerleaders have had teams to advance. The Midget football team advanced again in 2006. They won State and advanced to Disney World for the National play-offs. The Midget team won The state D1 title and advanced to the National Championship games again in 2007. The cheerleaders advanced in 2002, 2004, and 2005. The Giants would like to thank all those who made it possible to make the trip to Disney World in 2002, 2005,2006 and 2007 without you it would not have been possible.

The Giants were members of the National PopWarner Little Scholars Organization under the State of Texas and Federal tax exemption as a subordinate of Pop Warner Little Scholars, Inc.

The Garden Villa Giants have currently moved their membership, along with the entire league of Greater Houston football to the American Youth Football League. The Giants will be memebrs of Houston American Youth Football League in the Southwest Region, and will be playing in the National division as of the Year 2009. We are very happy to be members of a National program that is designed with the children in mind, and we will do our best to represent the league in a positive manner at all times.  Since moving to AYF the Giants have been to the National Championships seven times, and have won two National Championships, and looking for more.    

The Giants like to teach discipline to their kids as well as the value of hard work, because "hard work makes Champions". If you are a visitor to this site, the Giant family would like to thank you in advance for visiting. Please leave your web site address so that we can return the favor.
---
2017 NATIONAL CHAMPIONS

        2013 NATIONAL CHAMPIONS                          2011 NATIONAL CHAMPIONS
---
2016 AYF Hall Of Fame Ring, presented to Coach Gill, by National President Joe Gallot Coach Gill now joins Coach Hicks in the Hall Of Fame. Coach Hicks was inducted in 2007 
---

WE WORK HARD FOR OUR KIDS SO THEY WILL LEARN THE BENIFITS OF HARD WORK, AND DEDICATION. OUR GOAL FOR 2017 IS A DIVISION 1 NATIONAL CHAMPIONSHIP. "HARD WORK, MAKES CHAMPIONS"!!!
---
DIVISIONS AND HEAD COACHES & STAFF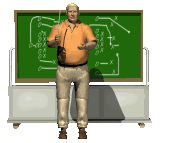 DIVISIONS FOR 2018


FLAG: Head Coach EDWARD "BLUE" LEWIS  
Asst Coach:  Christopher Neal
Asst Coach:  Frank Whiting
Asst Coach: 
Team Mom:  
Team Mom: 
Team Mom:
Team Mom:
8 U  HEAD COACH:  Terrance Gadison 
Asst. Coach: Shamarqulus Mosley
Asst  Coach: Brandon Cotton
Asst Coach:  
Asst Coach:  
Team Mom: Mercydee Gadison  
Team Mom: 
Team Mom: 
Team Mom:

10 U: HEAD COACH:   Jerry Jenkins
Asst Coach: Wayne Tillman   
Asst Coach  Frank Jonson
Asst Coach: Daveon Walker
Asst Coach: Dan Thomas
Asst Coach: Wilbert Thomas
Asst Coach: 
Team Mom:  
Team Mom: 
Team Mom:  
Team Mom:  
 

12 U: Head Coach Eric "Coop" Cooper
Asst Coach: Mike Pittman
Asst Coach: Chantce Cooper 
Asst Coach: Andre Missouria
Asst Coach: Albert Hollingsworth
Team Mom: Venessa Sims
Team Mom: Cassandra Lewis
Team Mom: Latarsh Jenkins
---
FORMER GARDEN VILLA GIANT "CHYKIE BROWN" CELEBRATES A SUPERBOWL WIN.  CONGRADULATIONS BALTIMORE
RAVENS 2012 SUPERBOWL CHAMPIONS.  WE ARE SO PROUD OF CHYKIE AND HIS FAMILY. ITS BEEN A PRIVALIGE TO 
WATCH THIS YOUNG MAN GROW UP AND TO KNOW THE GIANTS WERE A PART OF HIS UP BRINGING. KEEP LISTENING 
TO YOUR PARENTS YOUNG MAN 
---

CALLING ALL SPONSORS AND THOSE THAT WOULD LIKE TO SPONSOR...The Giants could use your help for 2018. Click onto the email coachgill@sbcglobal.net and contact us or call (832) 209-0584  for President Harold Gilliard Sr.  If you're looking for a good worthwhile organization to sponsor try sponsoring the football players  of the Garden Villa Giants., We are  a 501 c 3 organization.
---

2018 TO 2021 GARDEN VILLA GIANTS BOARD MEMBERS SERVING GARDEN VILLA AND AYF WITH PRIDE


EXECUTIVE BOARD
PRESIDENT: ERIC COOPER
VICE PRESIDENT: REGINALD MACK 
COMMISSIONER: JERRY JENKINS
SECRETARY: MERCYDEE GADISON 
AUXILLORY BOARD MEMBERS
BENEVOLENCE OFFICER: FRANK JOHNSON
---

DONT FORGET TO SIGN OUR GUESTBOOK "YALL COME BACK NOW YOU HEAR"
---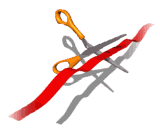 Garden Villa Giants Scholarship Fund
The Garden Villa Giants are unveiling "The Quenard E.Hicks Sr." Scholarship. To be presented to the boy or girl with the highest GPA Graduating from high school. The qualifications are that the player or cheerleader had to play for the Garden Villa Giants and finished their little league career as a Giant. The Scholarship will be presented at the Giants annual awards banquet. We are currently looking for sponsors for this scholarship fund. If you would like to donate please e-mail us at coachgill@sbcglobal.net Coach Hicks served the little league sports world for over 46 years. Starting in the Cuney Homes section or third ward Texas, and ending in Pop Warner in the Nationals in Florida.
THE FIRST SCHOLARSHIP WAS PROUDLY AWARDED TO "LARSON HARRIS" AT THE 2007 BANQUET ON JAN. 26, 2007 THE SECOND SCHOLARSHIP WAS AWARDED TO "ERIC RUBEN" OF NORTH SHORE HIGH SCHOOL AT THE 2008 BANQUET If you knew Coach Hicks he was a Christian man, fair honest and hard working. There's no better way to
honor and remember him than to support the scholarship in his name and the kids he loved serving.  
---
ERIC RUBEN RECIEVES THE "QUENARD E. HICKS SR." MEMORIAL SCHOLARSHIP AT THE 2008 GARDEN VILLA GIANTS BANQUET
---
BRANDON BOYD RECIEVING THE QUENARD E. HICKS SR. SCHOLARSHIP FOR 2009 AT THE ANNUAL GIANTS BANQUET FEB. 21 2010. HE IS ATTENDING HOUSTON BAPTIST UNIVERSITY
---
DEMARCUS BOYD RECEIVES THE 2010 QUENARD E. HICKS SR. MEMORIAL SCHOLARSHIP AWARD, AT THE 2010 GARDEN VILLA GIANTS ANNUAL GALA. PICTURED ARE HAROLD E. GILLIARD SR. PRESIDENT OF "THE GARDEN VILLA GIANTS" AND PROUD MOM ALESHIA JOLIVETTE. GOOD LUCK IN COLLEGE DEMARCUS
---
                                 COLLEGATE GIANTS
THESE ARE FORMER GIANTS WHO ATTENDED OR GRADUATED FROM COLLEGE
LARSON  HARRIS     GRADUATE OF SAM HOUSTON   HPD  IN ROUTE TO THE FBI                     
DEMARCUS BOYD    TEXAS LUTHERAN  RB / US ARMY
BRANDON  BOYD     HOUSTON BAPTIST /     TRACK US ARMY
RONNIE "C BEAR" WILLIAMS      WR    U OF H / COACH AT U OF H
TUARUS BROWN    IN COLLEGE IN OKLAHOMA
BRADON RICHARD    U OF H     GRADUATE
CHYKIE BROWN         UNIVERSITY OF TEXAS SUPERBOWL CHAMPS 2012 BALTIMORE RAVENS  #23
DONNIE BABERS      PV A&M  GRADUATE   LEAD PV TO A SWAC  CHAMPIONSHIP
KENNETH GUITON     OHIO STATE   QB
MICHAEL GEE     WESTPOINT ACADEMY  RUGBY QB
CHRISTOPHER PARKS    SOUTHERN UNIVERSITY
GUY HAMPTON    ILLINOIS UNIVERSITY
JOHNOTHAN NORMAN    TENNESSE
JAMAL HICKS       TEXAS  A&M
REGINALD WILSON   SOUTHERN    CB #35
JASMA FERGUSON     PV A&M
CARLOS THOMPSON    TEXAS TECH
DEVIN LAUDERDALE    TEXAS TECH
NOMLUIS FRUGE    UNIVERSITY OF HOUSTON 
MARCUS WILLIAMS JR.  TRINITY COLLEGE
SHAUN JOHNSON   SOUTHEAST PREP
SHERROD DRUMMON   TEXAS SOUTHERN UNIVERSITY
MARQUI CHRISTIAN
ERIC COOPER
LAMAR HARRIS  
ROY  YANCY
ERIC RUBEN
ZACHARY SPEARS
RICKY SANDERS
DENNIS LAURENT
DESHUAN LAURENT
DOMINIC BESS
RONNIE WESLEY     TRINTY UNIVERSITY
CHRISTIAN BERTRAN   RICE UNIVERSITY
RONALD BROWN  UNIVERSITY OF HOUSTON BASEBALL
---

Congratulations To the 2002 Midget football team, and the 2002 Jr Peewee football team. 2002 cheerlearders, 2004 Jr Midget Cheerleaders, and the 2005 Jr Peewee football team,and the 2006, AND 2007 MIdget Football teams on their great seasons that earned them a trip to Disney World to compete for the National Title in Division-1 GO GIANTS GO !!!
---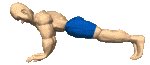 THESE ARE SOME OF THE FORMER GIANT FOOTBALL PLAYERS WHO HAVE MADE THE ALL DISTRICT TEAM IN THEIR DISTRICTS OF PLAY FOR THE YEAR OF 2004:
DISTRICT 14 - 5A RB "ROY YANCY" SR. 1ST TEAM KLEIN FOREST
DISTRICT 24 - 5A RB "CARLOS FRANK" JR 1ST TEAM CLEAR BROOK
(HALL OF HONOR 2003)
DISTRICT 21 - 4A C "FREDRICK COLLINS" JR 1ST TEAM JESSE H.JONES
DISTRICT 21 - 4A RB "MANUEL MILLER" JR 1ST TEAM JESSE H.JONES
DISTRICT 22 - 4A OL "ZACKERY SPEARS" SR 1ST TEAM E. WORTHING
DL "ZACKERY SPEARS" SR 1ST TEAM E. WORTHING
(HALL OF HONOR 2004)
DISTRICT 22 - 4A LB "CHARLES MOORE" JR 1ST TEAM R.STERLING
DISTRICT 22 - 4A DB "T. DECKARD" JR R. STERLING
FORMER GIANT PLAYERS WHO HAVE MADE ALL DISTRICT TEAMS AND STATE TEAMS FOR THE YEAR 2005:
1ST TEAM STATE DEFENSE "CHYKIE BROWN" DB SR NORTH SHORE HIGH
DISTRICT 23 5A DB "CHYKIE BROWN" SR NORTH SHORE 1ST TEAM
DISTRICT 21 4A RB "MANUEL MILLER" SR JESSE H. JONES 1ST TEAM
DISTRICT 24 5A RB "CARLOS FRANK" SR CLEAR BROOK 1ST TEAM
DISTRICT 22 4A RB "DONALD BABERS" SR WESTBURY 1ST TEAM
(HALL OF HONOR 2005)
DISTRICT 21 5A QB "HAROLD ARCENEAUX" SR MADISON 1ST TEAM
DISTRICT 21 4A OL "FREDRICK COLLINS" SR JESSE H. JONES 1ST TEAM
DISTRICT 22 4A WR "RONNIE WILLIAMS" SO STERILING 2ND TEAM
DISTRICT 22 4A LB "GARRICK HANKSTON" SR WORTHING 2ND TEAM
DISTRICT 22 5A WR "DAVID THOMAS" SR MADISON 2ND TEAM
FORMER GIANT PLAYERS MAKING DISTRICT TEAMS FOR 2006:
2ND TEAM OFFENSE DISTRICT 20-5A
RICKY SANDERS (SR) LAMAR HIGH (WR)
1ST TEAM OFFENSE DISTRICT 19-4A
RONNIE "C BEAR" WIILIAMS (JR) STERLING HIGH RECEIVER
ALL-DISTRICT HISD PLAYERS FOR 2008
DISTRICT 19-5A
OFFENSE KENNTH GUITON IESENHOWER HIGH SCHOOL (SR)
DISTRICT 20-5A
FIRST TEAM DEFENSE LAMAR HIGH SCHOOL MARQUIS KINDLE DEF. BACK (SR)
DISTRICT 21-5A
SECOND TEAM DEFENSE ERIC RUBEN (DB) SR NORTHSHORE HIGH SCHOOL
DISTRICT 22-4A
FIRST TEAM OFFENSE DESHUN LAURENT (WR) SR EVAN E. WORTHING HIGH SCHOOL
SECOND TEAM (DL) KELDRICK WESLY (JR) JESSE H. JONES HIGH SCHOOL
SECOND TEAM (DL) JOSEPH BLOOM (SR) JESSE H. JONES HIGH SCHOOL
SECOND TEAM (DB) DENNIS LAURENT (SR) EVAN E. WORTHING HIGH SCHOOL
THE GIANT FAMILY IS VERY PROUD OF THESE YOUNG MEN AND PRAY THAT THEY LET GOD GUIDE THEIR WAY. ALL PRAISES GO UP SO THE BLESSINGS COME DOWN. THESE ARE CAREER GIANTS AND WE ARE SO PROUD OF THEM AND THE FAMILIES THAT RAISED THEM AND BROUGHT THEM INTO OUR LIFE. GOOD LUCK AND GOD SPEED. THE GIANT FAMILY WILL ALWAYS BE WITH YOU.
---
2009 SPONSORS 
 
                           2017 Garden Villa Giants Sponsors
            Sponsor                                                           Person soliciting Sponsorship
   Leorlin S. Boyd   Agency INC.                              Terrance Gadison 8U Head Coach
---

2006 S.W.REGIONAL ACADEMIC KIDS
DANIEL FISHER 3RD GRADE
GPA - 95
ERIC OLIVER 4TH GRADE
GPA - 94
ANTHONY JACKSON 5TH GRADE                                 
GPA - 93
GOOD LUCK TO THESE GIANTS WHO HAVE
REACHED THE NEXT LEVEL IN ACADEMICS.
THE FUTURE IS BRIGHT DONT FORGET YOUR
SHADES !!!!!!!!!

2007 Pop Warner Academic Kid
Ronald Brown 4th Grade
GPA - 96

2008 ACADEMIC KIDS:
JR PEEWEE RONALD BROWN 93 GPA
JR PEEWEE KENDRICK HOLMES 90 GPA
PEEWEE FRANK JOHNSON 92 GPA
MITEY MITE HOWARD LOVE 91 GPA
MITEY MITE NELSON ARCENEAUX 89 GPA
MITEY MITE KENDRICK MILLER 85 GPA
JR MIDGET DAVIAN WYNN 85 GPA

2009 ACADEMIC KIDS:
JR MIDGET- COREY LEE 90 GPA
JR PEEWEE- KENDRICK HOLMES 91 GPA
JR PEEWEE- TREVEON STROUD 97 GPA
PEEWEE- THOMAS MANUEL 90 GPA
CADET-A NELSON ARCENEAUX 91 GPA
JR PEEWEE- RONALD E. BROWN 92 GPA
PEEWEE- TIMMOTHY LEVI 91 GPA
CADET-A JACOLBE MILLER 91 GPA
CADET-A DANIEL MASON 93 GPA
******MOST IMPROVED******
JR PEEWEE TAVORIS MITCHELL

2010 ACADEMIC KIDS:
MIRACLE WILSON CHEER
RAH'ZARIAH BROOKS CHEER
DEMARCUS WALKES CADET
JALEN MANN CADET
AARON GILL CADET
EMILE PIERRE CADET
JULES DELAHOUSSAYE JR PEEWEE
KENNDRICK MILLER JR PEEWEE
TRAEVON WILSON JR PEEWEE
DONTE BRADLEY PEEWEE

---

GARDEN VILLA GIANTS
"HALL OF HONOR
"The Quenard E. Hicks Sr"
Memorial Trophy

BILLY JOHNSON 1997
LAMAR HARRIS 1998
ANTHONY RUBEN 1999
JAMES WILSON 2000  ( HPD OFFICER )
ANDRE DAVIS 2002     ( YATES HIGH NATIONAL CHAMPIONSHIP COACH)
CARLOS FRANK 2003
ZACHERY SPEARS 2004
DONALD BABERS 2005  (PVAM)
BRANDON BOYD 2006    ( US ARMY  HOUSTON BAPT GRAD. )

QUENARD E. HICKS SR. 2006 
( FOUNDER OF THE GIANTS AYF HALL OF FAME, HOUSTON GUNNERS 
                                                      NATIONAL CHAMPIONSHIP COACH FIRST HOUSTON COACH TO GO TO
                                                      STATE AND NATIONAL IN POP WARNER )

JAMAL HICKS 2007

GARY "TERMITE" HERMAN 2008

CLASS OF 2009
DESHUAN LAURENT QB,WR     WORTHING HIGH
DENNIS LAURENT DB               WORTHING  HIGH
DEMARCUS BOYD RB,               DOBIE HIGH
DEVONTE BOYD QB                   DOBIE HIGH 
MANUEL MILLER RB                  JONES HIGH
HAROLD GILLIARD JR G            JONES HIGH
BRANDON RICHARD DT            BELLAIRE  HIGH  
ERIC COOPER WR                     PEARLAND HIGH 
REGINALD WILSON DB            SOUTHERN UNIVERSITY
DEANDRE ELLIOTT RB              WORTHING  HIGH
JOHN CARTER DB                      MADISON HIGH
DELEON DANCY LB                   LAMAR  HIGH


CLASS OF 2010
FRANK JOHNSON JR. RB  JONES HIGH
DEERICTON BROWN RB   JONES HIGH
DOMINICK BESS
LONZEL PICRON    JONES HIGH


CLASS OF 2011
NUMILUS FRUGE   U OF H
RONNIE "C BEAR" WILLIAMS   U OF H
DEVIN LAUDERDALE  TEXAS TECH




CLASS OF 2012
CHYKIE BROWN  BALTIMORE RAVENS CB #23 SUPERBOWL CHAMPIONSHIP
CARLOS THOMPSON     MAVEL HIGH  RECEIVER #1
RONNIE WESLEY  RUNNINGBACK  LAMAR HIGH
CLASS  OF 2013
KENDRICK "KEN KEN" MILLER
CORDELL "C J" JOHNSON (STERLING HS )
JA'MICHAEL SHIELDS
CLASS OF 2014
TIM PARR
ROBYN WALLACE ( FORMER GIANTS CHEERLEADER )
MARCUS MILLER  (JONES HS )
CRYSTAL SMITH  ( FORMER GIANTS CHEERLEADER )
RODNEY WALLACE
RAYMOND WALLACE
CLASS OF 2015
ANTHONY EDWARDS
CHANTCE COOPER  (MANVEL HIGH SCHOOL)
JAI COOPER  (CHAVEZ HS)
TAVORIS MITCHELL  (CHIVEZ HS )
JERMAIL CHARLOW  ( WORLD CHAMPION BOXER )
JAMALL CHARLO  (WORLD CHAMPION BOXER )
CLASS OF  2016
TROY TISDALE  (LAMAR HIGH SCHOOL)
MARQUI CHRISTIAN (LA RAMS)
CLASS OF 2017
FRANK BROWN
TREY HARTFIELD
DEIONTE FLOWERS
---
2006 SOUTHWEST REGION PLAY-OFFS
November 18, 2006

CONGRADULATIONS TO ALL FOUR PLAY OFF TEAMS
JR PEEWEE D1
PEEWEE D1
JR MIDGET D1
MIDGET D1
FLAG TEAM "CITY CHAMPS"
MITEY-MITE TEAM 3RD PLACE
GOOD LUCK IN THE SECOND ROUND OF THE PLAY OFFS, HOPE TO SEE YOU ALL IN THE STATE CHAMPIONSHIPS.
2007 State Play-off Teams (Regional finals game in San Antonio Tx)
Jr Peewee
Peewee
Midget (STATE CHAMPS/ NATIONAL FINALIST)
2008 STATE PLAY OFF TEAMS
JR MIDGETS (STATE RUNNER UPS)
MIDGET (STATE CHAMPS*) (DID NOT TRAVEL TO DISNEY)
---
GOD BLESS YOU
THE GIANTS FAMILY WOULD LIKE TO THANK EVERYONE WHO SHARED IN THE LIFE OF COACH QUENARD E. HICKS SR. WHETHER YOU SENT A CARD, FLOWERS OR HAD KIND WORDS OR THOUGHTS TO SHARE WITH HIS FAMILY, IT WAS GRATELY APPRECIATED. COACH HICKS WAS A MAN OF HIS WORD AND MOST OF ALL A CHRISTIAN. HE SERVED HIS COMMUNITY, AND GOD FOR 72 YEARS.COACH HICKS TOUCHED SOO MANY LIFES HE WAS LIKE A FATHER TO THE FATHERLESS AND A MENTOR TO ALL, EVEN IF YOU WERE NOT A GIANT. GOD NEEDED A HEAD COACH IN HEAVEN AND COACH HICKS ANSWERED THE CALL. HE RECEIVED HIS CROWN AND A GOLD WHISTLE ON APRIL 22 2007 AT 12:30 AM. KNOWING HIM HE WANTED THE TEAM UP EARLY FOR PRACTICE,AND IF THEY HAVE A BAR-B-Q TEAM UP THERE HE WILL WIN THE TURKEY LEG CATEGORY HANDS DOWN. THE GARDEN VILLA GIANT FAMILY FEELS HIS LOST DEEPLY, AND WE WILL MISS HIM. WE WILL CARRY ON HIS LEGACY OF HONESTY, DISCIPLIN AND HARD WORK "TOGETHERNESS WIN LOSE OR DRAW"
---
2012 NATIOANL  SIGNING DAY. NOMLUIS FRUGE SIGNS WITH U of H, DEVIN LAUDERDALE SIGNS WITH TEXAS TECH, CARLOS THOMPSON SIGNS WITH TEXAS TECH, SHAUN JOHNSON SIGNED WITH SOUTHEAST PREP AND MARCUS WILLIAMS SIGNED WITH TRINITY COLLEGE. FEB 6 2013. THE GIANTS FAMILY IS SO PROUD OF ALL OF YOU.
---
    COACH HICKS LIVES ON THROUGH HIS
                          GIANTS
   THE ROSE IN THIS BOX IS FROM COACH HICKS FUNERAL. IT WAS PLACED IN THIS BOX IN APRILL 2007 AFTER HIS PASSING. IT WILL BE 11 YEARS OLD THIS APRIL 2018.
NOTHING HAS BEEN DONE TO THIS ROSE TO MAINTAIN IT ROM DETERIORATING, IT WAS SIMPLY PLACED IN THIS PLASTIC BOX AND UNTOUCHED. WE BELIEVE COACH HICK'S LOVE KEEPS IT LOOKING ALIVE. SHOWN HERE WITH THE 2013 NATIONAL CHAMPIONSHIP TROPHY. WE MISS, AND LOVE YOU COACH.
                           WITH LOVE FROM YOUR GIANTS FAMILY   
---
       Coach  H Gilliard sr. named SWR National Coach of the Year, presented by SWR Director L.E.Chamberlain  3/8/2014 at the 2014 Summer meeting in Leesville La.
---
GARDEN VILLA GIANTS
                 FOOTBALL AND CHEERLEADING
   WE ARE A 501 ( C ) ( 3 ) ORGANIZATION
           TAX EXEMPT AND LOOKIG FOR SPONSORS
---
CHARLO TWINS CHAMPIONSHIP BOXERS. FORMER GIANTS LIVING THEIR DREAM

 THE CHARLO BROS WERE GARDEN VILLA GIANTS BACK IN THE DAY. THEY ARE NOW HIGHLY SUCESSFUL IN THEIR CAREERS AS BOXERS. THEY WERE NOT BAD ON THE FOOTBALL FIELD EITHER . THE GARDEN VILLA GIANTS ARE VERY HAPPY FOR YOU AND YOUR FAMILY. 
---
  Los Angeles Rams #41 SS
Marqui Christian  started with the Garden Villa Giants at 4 years old. This year 2016, he was drafted by the Arizona Cardinals. Later with the Los Angeles Rams. He's still down to earth and a shinning example to the kids at the Garden Villa Giants. The Giants have several professional athletes and professional people that have made a success out of life, but we are very proud of this Marqui, He was discipline as a child and a fast learner. I know he has made coach Hicks and the whole Give family very happy. good luck Marqui and GOOOOOOOOO !!!!! Cardinals !!!
---
2017 GARDEN VILLA GIANTS ANNUAL BANQUET
PLAYERS HAVING FUN AT THE BANQUET
LOTS OF TROPHIES FOR THE CHAMPS
GIANTS GETTING THAT GOOD GRUB. MS C., TAUSHA, AND VANESSA HARD AT  WORK
ROBYN, SHANTEL, PAUL, REID AND ALBERT ENJOYING THE DAY
TEARA, SHAUNTE, NICOLE, KEISHA AND JAMMIE LOOKING GOOD AT THE BANQUET
AYDEN "SUPERMAN" EVELINE STYLING AT THE BANQUET
KIM, MRS. CAROLYN & HUSBAND, MERCYDEE & DAUGHTER AND CYNTHIA 
---
GIANTS THAT HAVE PASSED ON, BUT WILL NOT BE FORGOTTEN
  THE FOLLOWING ARE GIANTS THAT WILL LIVE ON IN OUR HEARTS AND MINDS FOREVER. ONCE A GIANT  
  ALWAYS A GIANT. WE WILL NEVER FORGET THEIR CONTRIBUTIONS THAT MADE THE GIANTS GREAT,
  QUENARD E. HICKS SR. (2007)  
  PRESIDENT & FOUNDER  
  BEVERLY MOSBY
  TREASURE & TEAM MOM
  DON SEAWOOD
  PEEWEE HEAD COACH
  RICHARD PARKS
 JR PEEWEE & PEEWEE ASSISTANT COACH
 GARY  "GW"  WILLIAMS
 ASSISTANT MIDGET COACH
 VIRGINIA HEWETT
 SPECIAL ASSISTANT TO THE GIANTS
 DON HICKS 
 ASSISTANT COACH
 FELIX POWELL
ORIGINAL VICE PRESIDET / COACH / COACH HICKS PYRAN
MECHELLE ESCOBAR
JR PEEWEE TEAM MOM ON THE BOO YA CREW
---
COACH GILL MOVES ON
AFTER 27 YEARS AS A GIANT I'M CHOOSING TO MOVE ON. I WILL MISS MY GIANT FAMILY AND ITS BEEN A GOOD RIDE, BUT ALL GOOD THINGS MUST COME TO AN END. I HAVE WATCHED GREAT GIANTS COME AND GO AND SOME DIED UNDER THE TITLE OF GIANTS. I DONT CHOSE TO  BE ONE WHO PASS'S AWAY WHILE ON THE JOB. AFTER A LOT OF SOUL SEARCHING AND THINKING I KNOW IM DOING THE RIGHT THING. I BELIEVE I HAVE DONE ALL I CAN DO AT THIS POINT IN MY LIFE. AND NOW I WILL CONCERTRATE ALL MY ENERGIES ON MAKING THE LEAGUE AND THE S.W. REGION GREAT. ALSO WORKING ON THE NATIONAL LEVEL. I HAVE BEEN THERE LONG ENOUGH TO WATCH 5 YEAR OLD KIDS GO THROUGH THE PROGRAM AND COME BACK WITH THEIR CHILDREN, AND EVEN COACH. I HAVE WON COUNTLESS LOCAL CITY CHAMPIONSHIPS, REGIONAL CHAMPIONSHIPS, AND A NATIONAL CHAMPIONSHIP. I AM A MEMBER OF THE AYF HALL OF FAME. I NOW SERVE AS DEPUTY DIRECTOR OF RISK MANAGEMENT FOR THE SOUTH WEST REGION SERVING TEXAS, LOUISIANA, OKLAHOMA AND ARKANSAS. ALONG WITH BEING MASTER FIELD MARSHAL FOR THE AYF NATIONAL CHAMPIONSHIPS.  I KNOW ITS SUDDEN TO SOME BUT THIS HAS BEEN A LONG TIME COMING. I FEEL LIKE THE FRIENDS I KNEW HAVE COME AND GONE ON OR PASSED AWAY. I KNOW I'LL BE LEAVING A FEW FRIENDS BEHIND BUT THIS IS NOT GOODBYE ITS JUST UNTIL I SEE YOU AGAIN LIVE LONG AND PROSPER, NEW BLOOD FOR THE GARDEN VILLA GIANTS.
LOVE YOU ALL...... COACH GILL